No island hole, plus other changes to the Winthrop Gold course in store as storms hit Rock Hill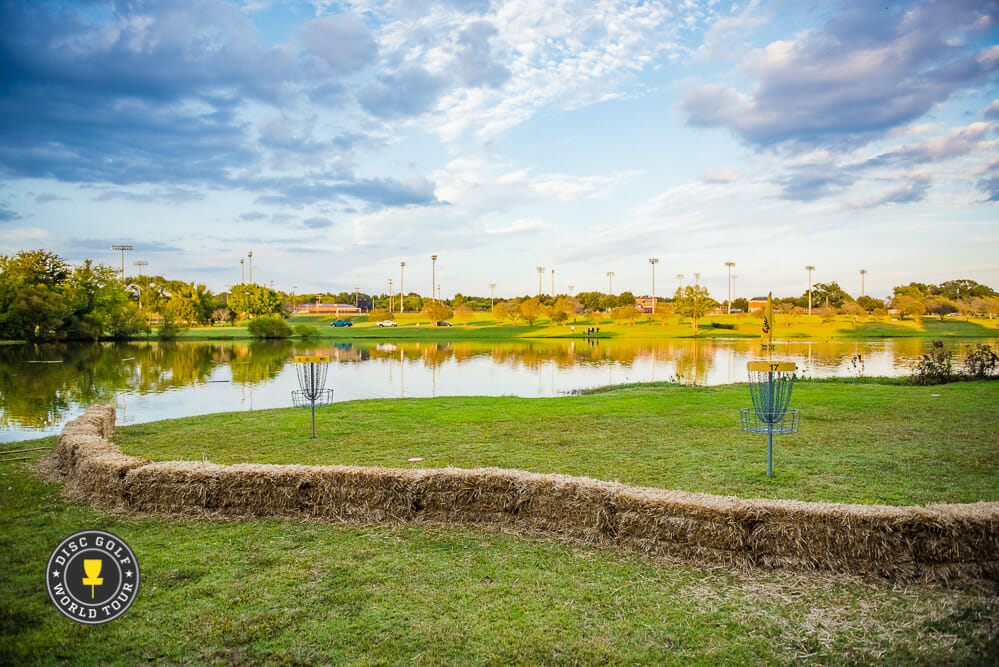 ROCK HILL, S.C. – With the residual effects of Hurricane Matthew making their way to the area over the next 24 hours, United States Disc Golf Championship officials announced numerous changes to the Winthrop University Gold course for tomorrow's final round.
The most significant change: Hole 17 – the famous island hole that Ricky Wysocki aced today – will not be played. It is anticipated that, with nearly an inch of rain in the forecast, the pin position will be nearly submerged due to its proximity to the course's lake. USDGC Tournament Director Jonathan Poole confirmed that the hole will not be replaced, resulting in a shorter round to decide the championship.
Other holes surrounding Winthrop's picturesque keystone will also be modified. Hole 5's basket will move closer to the road that lines the right side of the hole, taking the mandatory and water out of play. Hole 6, also known as "The Beach," will have both its basket and teepad moved to the right and away from the shoreline. Finally, the dock teepad for hole 18 will not be used, and players will tee off to the right of the original spot.
Check out the full announcement from USDGC officials and the PDGA here.