Plan for last-minute broadcast first came up last week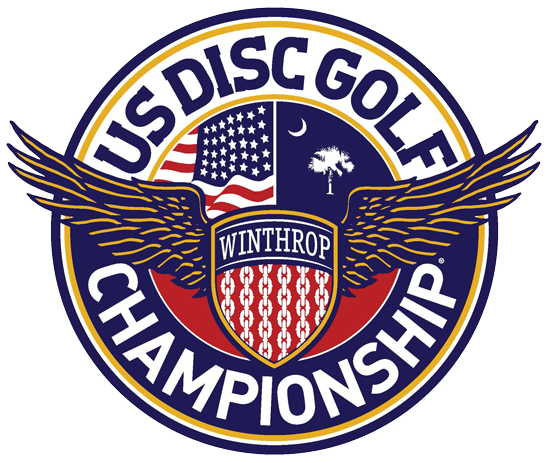 By the time an offer of a PDGA-funded livestream of the United States Disc Golf Championship came in to tournament organizers, it was simply too late to put the plan into place, officials with both organizations said.
That offer was also not directly presented to USDGC officials by the PDGA, both sides confirmed, but rather was broached through broadcaster SmashboxxTV.
The issue of a PDGA-funded livestream being turned down was first raised by Smashboxx co-owner Terry Miller on the company's podcast Tuesday night. He confirmed that he acted as an intermediary between the PDGA and USDGC, but that he did not think adding a livestream would detract from the event's previously-announced media plan.
"We wouldn't be pulling anything from other resources," Miller said.
USDGC Tournament Director Jonathan Poole said that, with the event's media plan firmly in place, there simply was not enough time to integrate a livestream into the package.
"That offer, two or three months ago, might have been received very differently if it was presented by the PDGA," Poole said. "When it is essentially on the eve of a Championship, what are we supposed to do?"
The ball first got rolling for a PDGA-backed broadcast after the USDGC announced its media plans last week, PDGA Media Manager Matt Gregoire said.
He and Miller discussed the possibility of making a last-minute broadcast happen, and his end-of-season budget would have allowed for it to take place.
"Many of our fans not only desire live coverage, they expect it, and especially for the biggest events," Gregoire said. "The USDGC is something I feel that people want to watch live. We were willing to foot that bill."
He also acknowledged that, given the condensed timeframe, USDGC officials were in a difficult position.
"I understand that Innova and the Disc Golf World Tour already have an organized and concise plan for how they will be handling their media efforts, and I respect that," Gregoire said. "My offer came in far later than what I can imagine an organized team would be prepped for, and because of that I can certainly understand their resistance."
That preparation for the event was the deciding factor in not bringing the livestream aboard, regardless of it not impacting the event's budget, Poole said.
"Talking about this when we're days before starting is not the way to do it," Poole said. "Who is paying for it, that part is not as significant. Even if the PDGA is willing to pay for it, there has been zero planning and we start tomorrow. It's like me coming and saying, 'Hey, I want you to invest in my company, I need $50,000. We're gonna be open for business in a week, and let's start figuring out what this company is gonna look like'…Philosophically, disc golf needs to get beyond that."
Miller said he discussed the topic on the company's podcast not to drive a wedge between he and tournament organizers, but to make sure that people knew the PDGA had stepped to the plate to try and deliver for its fans.
"I'm also not trying to create a tiff or look whiny or portray us as the poor us," Miller said. "I'm personally OK with their business decision. It is what it is. They're holding the deck of cards and everyone's playing by their rules with the deck of cards."
Poole said he understands that people are upset about the lack of a livestream, but that he was confident in the USDGC's social media-based plan and how it aligned with the tournament's tradition of innovation.
"We're gonna do what we do. I understand people are disappointed," Poole said. "We wish we could please everyone all the time, but we learned a long time ago that's not possible."