"This stance isn't for me, this is for all of us," four-time world champion says.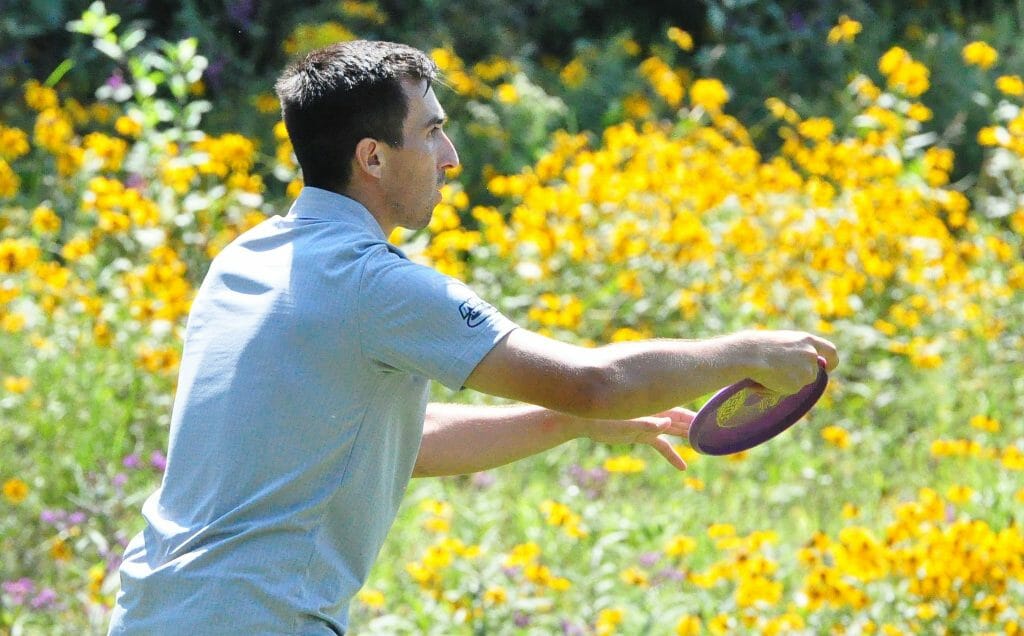 Paul McBeth announced on Saturday night that he would be sitting out non-Major PDGA events indefinitely, citing a lack of transparency by the PDGA in its handling of Bradley Williams' 18-month suspension issued earlier this week.
In a follow-up interview with Ultiworld Disc Golf, the four-time PDGA World Champion elaborated on his reasons for the protest and called on the PDGA to not only issue a public statement about its reasons for suspending Williams, but also to provide a proactive, compassionate environment that can assist players in learning from their mistakes.
"We need an explanation as players," McBeth said. "It doesn't lead to any safety for us. If that was me shoulder bumping Matt Dollar just because I was frustrated and wasn't fully paying attention, would I get a nine month suspension? A six month suspension? There's no telling what justifies this if someone reports it off a courtesy warning."
McBeth's decision means he will miss this coming weekend's Green Mountain Championships and the subsequent Disc Golf Pro Tour Championships, which are both being held in Vermont.
PDGA Executive Director Brian Graham responded with "no comment" when reached via email about McBeth's protest.
McBeth said that organizational silence is driving his decision and is why he has taken a strong stance against PDGA events.
"There definitely needs to be a public statement [about the suspension]," McBeth said. "I'm not saying this as 'I'm Paul McBeth, I want an answer.' This is [about] us as players. This stance isn't for me, this is for all of us. How are we supposed to learn? A lot of people learn from others' mistakes. What mistake did Brad make? There's a lot of hearsay. But PDGA, what mistake did Brad make, and how are you guys gonna help him fix this and how are you gonna help us as players and as the PDGA – players and association – how are we gonna grow from this situation?"
McBeth suggested that, in addition to simply meting out punishment for rules violations, the PDGA should take an active role in assisting players in rehabilitating. He cited Williams' prior suspension for unsportsmanlike conduct, in which Williams kicked over a temporary basket during a tournament, as an area where the organization could offer a compassionate approach. McBeth said he would rather see the PDGA offer the possibility of a reduced suspension if an offender were to complete anger management courses rather than simply suspending a player and administering probation.
"Where's that process to [say], 'We are the PDGA, we want to help our players grow and we want to help our players – especially the ones that need help for instances like this, obvious anger problems – we want to help them get through this?'" McBeth said. "Where is the support from the PDGA?"
McBeth said he decided to take a public stance on the matter because he had seen various media outlets be unsuccessful in reaching the PDGA for comment on any of these issues.
"So what is it if I email them and get a response of 'no comment?' What's that gonna do?" McBeth said. "I'll be in the same boat as you guys. You've already done that. Obviously I have to take a different approach than what's already been taken, because I've learned that what you guys are doing isn't working. I saw that it's not working. Then, OK, there's got to be a different way to attack this to get an answer."
Saying that the sport is "outgrowing the PDGA, and I don't want to see that," McBeth asserted that the organization needs to change how it operates.
"I think they need to evolve and keep up and continue to grow, and they're not really making an effort to do that," McBeth said. "They're kind of staying the same, you know? The numbers are growing and they're like, 'You know, we're a players association.' But you guys took on the title of Professional Disc Golf Association."
Disc Golf Pro Tour Director Steve Dodge, meanwhile, said he supported McBeth's decision.
"I fully respect Paul, understand his position, and agree that things need to be clarified," Dodge said.
2001 World Champion Cam Todd shared McBeth's post on Facebook and pledged his allegiance with the protest, as well.
"I'm in Paul McBeth," Todd said. "I will take a stand with you. I will have my own post soon."
McBeth was strident that his goal was not to make his protest about any one player or event, but rather about a culture of respect between the PDGA and its players.
"Show that there's some security there. Show us that you care about us like we care about you guys," McBeth said. "We love playing PDGA events. Do you like having us there, or do you just want to get rid of us when we do something wrong? That's just what I hope comes out of this the most."