The Northeast craft scene is booming, and we get some pro tips on where to find the best brews.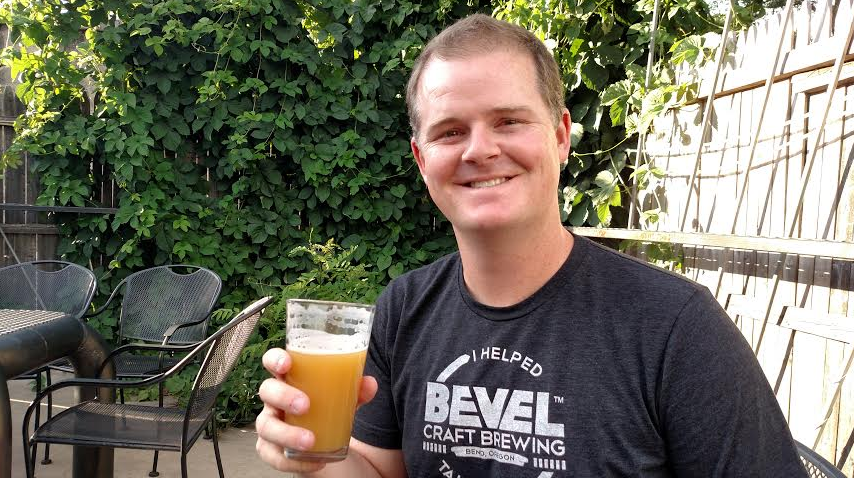 Not only is Nate Doss a three-time Professional Disc Golf Association world champion, but he's also an avid homebrewer and future craft brewery owner. So it only made sense, then, to reach out to him about his top watering holes on tour.
With that in mind, we present the latest installment of Doss on Draft, a series where we talk with Nate about his favorite places to imbibe in and around the cities that host PDGA National Tour stops and other major events. On tap this week is Worcester, Massachusetts, which is a short drive over the hill from the Vibram Open at Maple Hill. The first stop on the Disc Golf Pro Tour gives Doss a chance to experience a booming Northeast craft culture that differs in style from his West Coast roots.

Doss on Maple Hill: I had always heard about this place. I'd always been told, "You've got to get up to Maple Hill, it fits your game perfectly." I'm like, "Yeah, yeah, yeah, whatever," but I came to find it is very much like my home course, DeLaveaga Park, in the sense that the ground is not really even, there are a lot of roots and rocks. Of course, it also plays through the woods and plays near water. It's a course that requires accuracy and confidence and all those types of things.
I was able to be the champion of this event in 2011, which at the time was just a couple weeks after my big win out in Santa Cruz when I won Worlds there, so I just have phenomenal memories. Ever since that point, I've challenged for the championship a couple other times, but as this tournament has gotten bigger and bigger and bigger, we've got better and better players coming, and the guys have really take it to the next level. Paul McBeth a couple of years ago shot a 15-under par on a course where I didn't think that was possible. Great memories, a fantastic event, and if you haven't been here it's definitely worth the trip for anybody.
Doss on Dialect: When you look at it, it's "Wor-ches-ter," but to say it like a true Mass person you've got to say "Woo-stah."
Nate's Best Brewery: Wormtown Brewery – It's a small brewpub that I think is doing some slight distribution around the area. There's a restaurant on one side, and then a bar and a fun little hangout spot on the other side. They've got really, really good food, and it gives you that local vibe, I feel. Over the years we've had some really good beers from there – nothing that's going to knock your socks off, but I think they make good beer and it's a great atmosphere. What to drink: Be Hoppier Double IPA – It's sort of a West Coast-type beer because there's a little more bitterness to it.
Brewery Honorable Mention #1: Flying Dreams Brewing – Supposedly the owner is a disc golfer, and they made a beer specifically for the Maple Hill Open. We haven't met them before, and we haven't been to the brewery before, but they've become really popular around here. That's a place that were going to adventure to this week, so even though we've been coming to this place for so long, there are always new places to try out.
Brewery Honorable Mention # 2: Tree House Brewing Co. – It's about an hour away from Worcester, and they have been lighting up the beer industry out here on the East Coast. They're up there with the Heady Toppers and the Hill Farmsteads of the world. The town that the brewery is located in, you can't buy a pint, you can't go in and sit down and have a pint, but if you go to this place I think the experience is really cool of grabbing a growler or grabbing a couple four-packs that are not always available. I think they only release beer once or twice a week on a Wednesday, Thursday, Friday type of thing. They have a ton of different IPAs, and obviously we loves IPAs, but if somebody were to be looking for a little adventure, Tree House might be a place to check out. It's one of those places that, around here, you hear it talked about this way: "Oh wow, you were at Tree House? Oh, you got a Tree House beer?" It's a phenomenon in its own right, so if you can get there you're one of the special people that have been there.
Top Taphouse: Armsby Abbey – The first time we went here was about three years ago, and we walked in and it was this small place with a small food menu, and then just this WALL of taps from all over the country and the world. They had Belgian beers and English beers, and saisons and all types of things. And then, of course, they'll have Tree House on tap, or they'll have a Fiddlehead beer or other Northeast staples.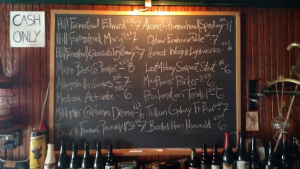 Top Taphouse Honorable Mention #1: The Dive Bar – A really, really cool place. The Dive Bar is pretty close to Armsby Abbey if you were walking, probably a five or six minute walk. When you walk into The Dive Bar, it is just that – it reminds you of a dive bar, until you look at the menu, and the menu is comprised of Hill Farmstead beers and Trillium beers and all kinds of killer beers from all over the Northeast. It's more old and rundown in sort of this dark bar vibe, like something you might find in Boston. They had a killer beer garden out back where they have hops growing in the corner, and it's one of those places where you walk in and you feel a little out of place. Then you meet the bartender, and he's totally cool and he's asking if you want to try some beers. It was just a really great experience all around.
Top Taphouse Honorable Mention # 2: The Boynton Restaurant & Spirits – You get more of the Massachusetts vibe at this place. It's a big sports bar, and you've got people…Massachusetts is a very eclectic place, and it's funny to hear the accents and hang out. I think we were here for the World Cup one year and we went down there and watched the USA soccer team play. They have about 30 to 40 taps of all different kinds of beers – they'll have some summer shandys and Bud Light, but they also have a pretty good selection of craft beer and a huge food menu. It's a great locals place to hang out, only about eight minutes from Maple Hill.
Beverages To-Go: Mass Liquors – If you don't want to go out to the bar and you don't want to hit a brewery, you've got to hit a liquor store and grab some beer. There are a lot of places – Massachusetts and the Northeast is becoming sort of a craft-centric area – and the one place we're going to grab some beers from on the way back up to Maple Hill is Mass Liquors. It's probably only six-to-eight minutes from the course, just down at the bottom of the hill. The owner of this place is getting beers from all over the world, so if you're going to be looking for a six-pack or a specialty beer, Mass Liquors is the place to hit up.