Injuries, late withdrawals have left Valarie Jenkins the last woman standing.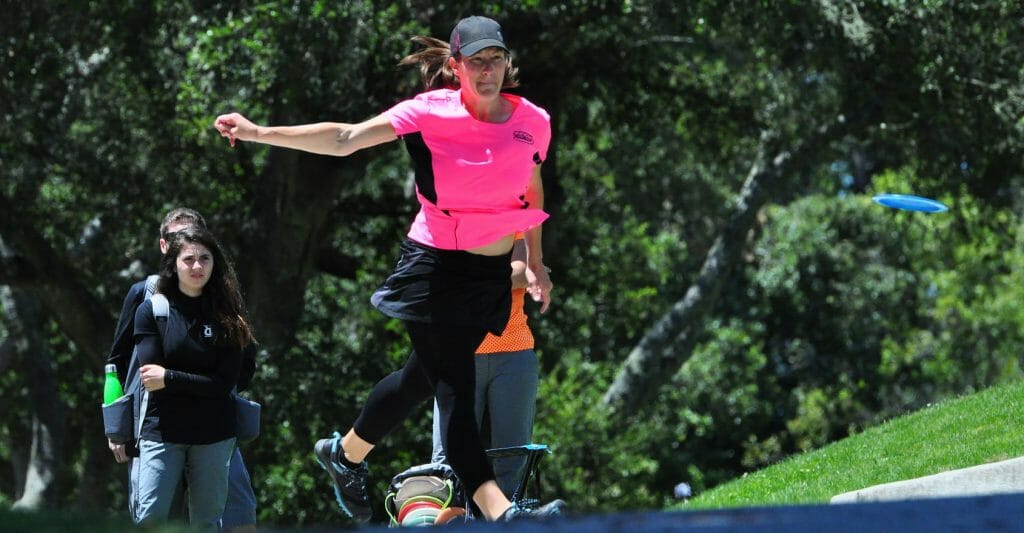 Valarie Jenkins has won this weekend's St. Jude Disc Golf Charity Invitational, and she hasn't even set foot on the course.
What was already a small field of five in the event's Women's Open division is down to one, as Paige Pierce is out with an undisclosed injury and Madison Walker left to attend another function, PDGA media manager Matt Gregoire said.
"Paige is tough," Gregoire said. "I'm sure she'll be back out on the course the first second she feels OK about it."
Catrina Allen, who was signed up for St. Jude as of April 2, is playing in Finland's Tali Open in preparation for next week's European Open, while Sarah Hokom is still rehabilitating an injury suffered earlier this season. As a result, Jenkins will play on a Men's Open card throughout the weekend while still playing from the shorter tees provided for the Women's Open field.
"She's still FPO for the records," Gregoire said. "So basically, she wins FPO this weekend uncontested."
Jenkins will play today's opening round on the same card as her husband, Nate Doss, as the tee times were arranged in order of when players registered for the event.
"Nate and I played together at USDGC once, I think 2012," Jenkins said. "It's going to be fun."
She did, however, express disappointment that more women were not signed up in the Open field.
"It's unfortunate that there aren't more ladies playing this weekend," Jenkins said. "This event is important to disc golf and important to saving the lives of children at St. Jude and around the world."
Last weekend's "Steady" Ed Memorial Masters Cup featured a field of 19 Open Women, while the Daisy Chains Women's Global Event the week prior had 13 participants. Both events took place within an hour of the St. Jude tournament's Seaside, California, venue.
"The lack of women at the event this weekend, I'm not sure what's behind it," Gregoire said. "Perhaps it's the high costs that come with being in this region, especially for someone that's on the road. Or perhaps it's the 10,000-foot course, or some combo of both. Hard to say, but as someone who heavily supports women's disc golf, I am a bit disappointed – not in them as players, but in the fact that I don't get to watch them play like I am so used to doing every weekend."
Seven women are playing the event in lower divisions.
Ultiworld Disc Golf has reached out to Pierce for more information on her injury and will update this article accordingly.