With three of the National Tour's top players overseas, this weekend's tournament could live up to its name.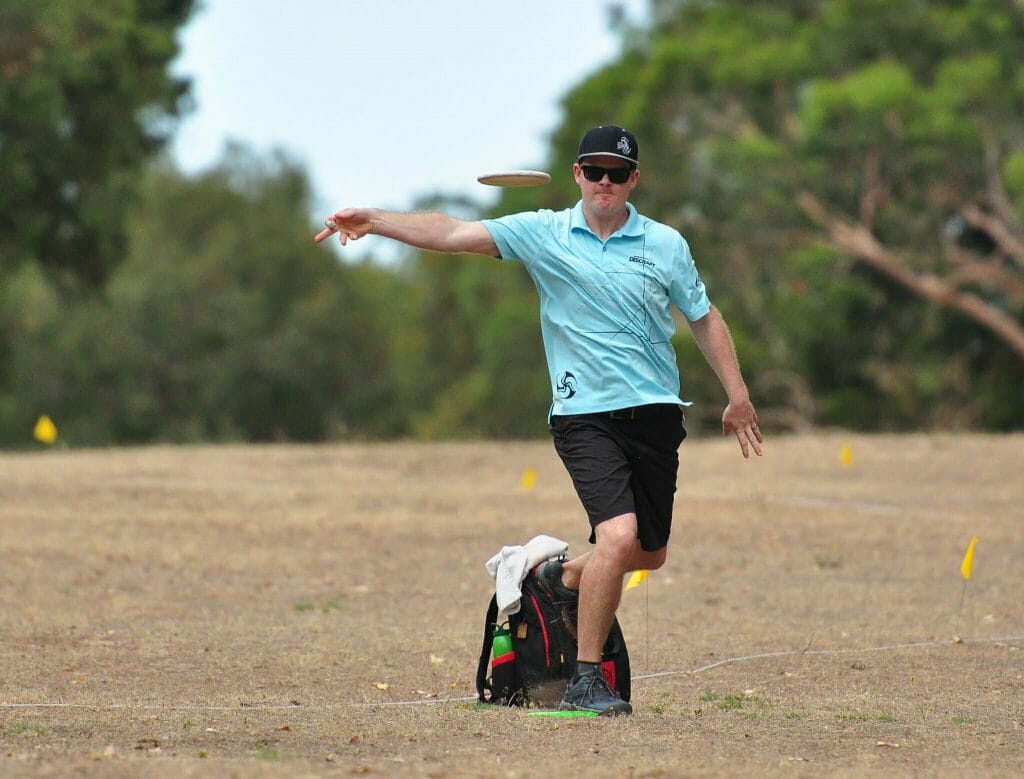 Athletes performing better in certain venues is not unusual. Tiger Woods always dominated at Torrey Pines, for example, and left-handed hitters always have success at Yankee Stadium due to the short right field fence. Michael Jordan was pretty tough to beat at the United Center in Chicago, too.
For Nate Doss, his Torrey Pines, Yankee Stadium and United Center is Kansas City.
Doss enters the 34th Kansas City Wide Open, the third Professional Disc Golf Association National Tour event of the year and one with only a single open division per gender, as one of the clear favorites to emerge with a victory. His successes in Kansas City include a junior world championship, two runner-up finishes, and a first place finish at 2011's KCWO.
"The courses (in Kansas City), it's the way they're designed," Doss said. "Can I really say exactly why I've been able to play well here? No. I think it is just that comfortable feeling."
Like Doss, anyone else looking to win on the National Tour for the first time this year will have a unique opportunity to do so. With the Disc Golf World Tour's Konopiště Open concurrently taking place in the Czech Republic, the standard NT field is a bit watered down. No Nate Sexton, no Simon Lizotte, and, most importantly, no Paul McBeth.
Doss, though, isn't altering his approach to Kansas City just because a few of the game's standard bearers will be absent.
"For me it doesn't change anything," Doss said. "Honestly, I look at it as I think it's unfortunate that they're not here. This is a great event and, obviously, we have two events that are scheduled at the same time and people chose to go one way. We still have some of the best players in the world here. We have Ricky [Wysocki] and [Will] Schusterick and Philo [Brathwaite] and all those guys are here. And even Cam Todd coming off the win last week, it's phenomenal."
For Doss to pull off his first NT win since the 2011 Vibram Open at Maple Hill, he will need to navigate two of the tougher courses on tour. Blue Valley, which will be played today, measures at 9,884 feet and has a par of 65. Swope Gold, host of Saturday and Sunday's rounds, is 8,586 feet and sports a par of 61.
"Blue Valley is a super long course," Doss said. "You really have to be smart, know where to be aggressive and you kind of just have to grind it out, so consistency does well even though the holes are so long."
If anyone can offer a still-competitive field – which also includes last year's KCWO runner-up, Eagle McMahon – advice on how to handle the tournament, it's Avery Jenkins. The last time Kansas City hosted a World Championships, in 2009, Jenkins came out victorious.
"It takes endurance, stamina and aggressive play to win in Kansas City," Jenkins said from the Czech Republic. "Those courses offer a great variety of challenges. Driving distance is definitely key for the ability to score."
And while Jenkins and Doss are brothers-in-law, there is no family bias as to who Jenkins thinks the winner will be come Sunday.
"I would have to say that Eagle McMahon is a favorite to win this tournament based on his past performances at this event," Jenkins said. "There is no one in the game hungrier than this kid for a big tournament win. He has the ability for accurate distance driving to score really well on those courses."
Without McBeth, Lizotte, and Sexton in the field, it might be the perfect storm for someone like McMahon to jump out and get that breakthrough win.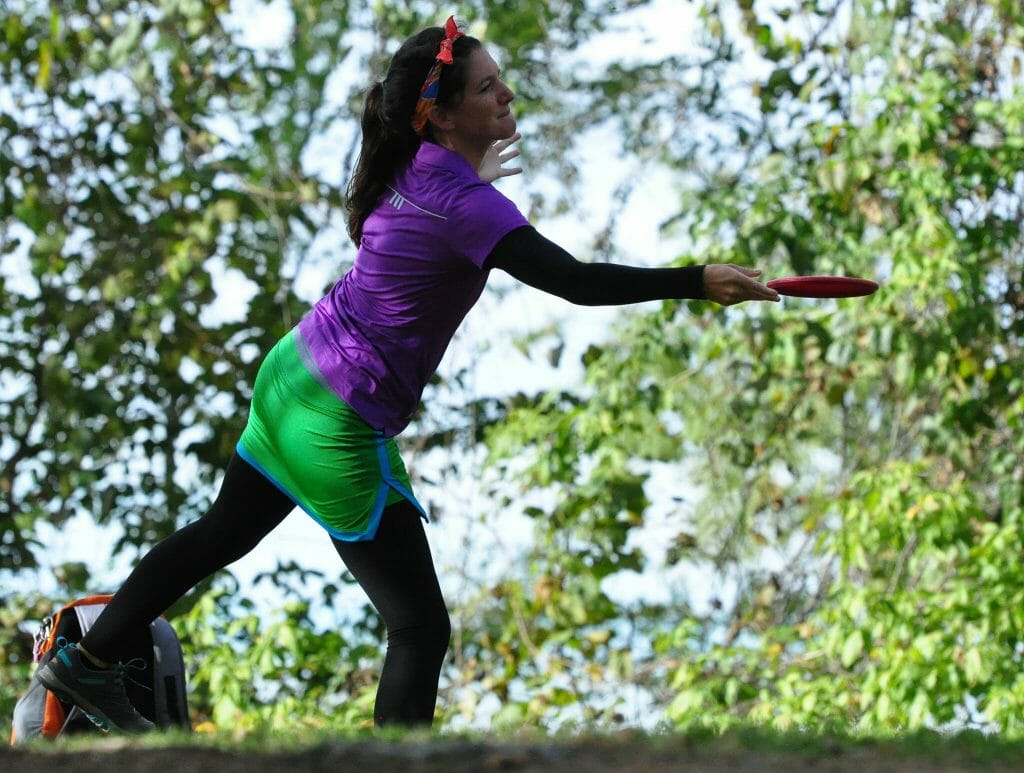 Walker Looks To Break Allen's Winning Streak

No one is playing better golf in relation to the competition than Catrina Allen right now. She's undefeated this year, hasn't finished worse than second in Women's Open since September and just blew away the field in Emporia – which included current world champion Paige Pierce – by 17 shots.
With all the momentum in her court, Allen heads to Kansas City as the favorite. How does she use that momentum? By comparing Kansas City's courses to those she just dominated.
"Jones East [at the Glass Blown Open] and Swope Park are similar," Allen said. "I enjoy playing a course that involves a little more course management, and two shots, and you're penalized if you don't throw good shots."
There is no doubt that one of Allen's biggest weapons is her distance, but there are plenty of long arms playing FPO at the KCWO. In addition to Pierce, Jennifer Allen – the current world distance record holder – will compete, as will 2012 KCWO Champion and former world distance record holder Valarie Jenkins. As a result, the tournament might not tilt so easily in Catrina Allen's favor.
Outside of those top throwers, Madison Walker is another name to watch. Fresh off a third place finish at the GBO, Walker is starting to play the best golf of her career.
"I'm not particularly confident when it comes to wide open, windy, O.B.-lined fairways," Walker said. "I played very smart, solid golf [at the Glass Blown Open]. It gives me heaps more confidence than I had going into the previous two National Tour events."
While Catrina Allen attributed her GBO success to her mental game, Walker thinks that the strongest part of her own game lately has been the cerebral side. She mentioned it as a key to ending Allen's streak.
"I've always thought that once she got her mental game dialed in, she'd be almost unstoppable," Walker said of Allen. "I think strong putts and a strong mental game are what will allow me to play at her level consistently, and I feel like I'm almost there."
Forecast and Coverage
While storms hampered the second round of last week's GBO, it looks like the final round of action this weekend is in danger of delay. Forecasts look pleasant for today and Saturday, with highs hovering in the mid-80s and moderate wind. Sunday, though, could be a mess, with an 80 percent chance of thunderstorms in the mix.
There is no live-streaming coverage of the event, but the Disc Golf Guy will provide post-produced rounds in the days following the tournament. Fans local to Kansas City can check out the PDGA event page for tee times to follow their favorite players, and those outside the area can follow play-by-play action via @PDGALive on Twitter.
Additional reporting from Steve Hill.