Whether it's been raising world champion kids or knowing when to let them go, Sharon Jenkins has made her mark as more than an athlete.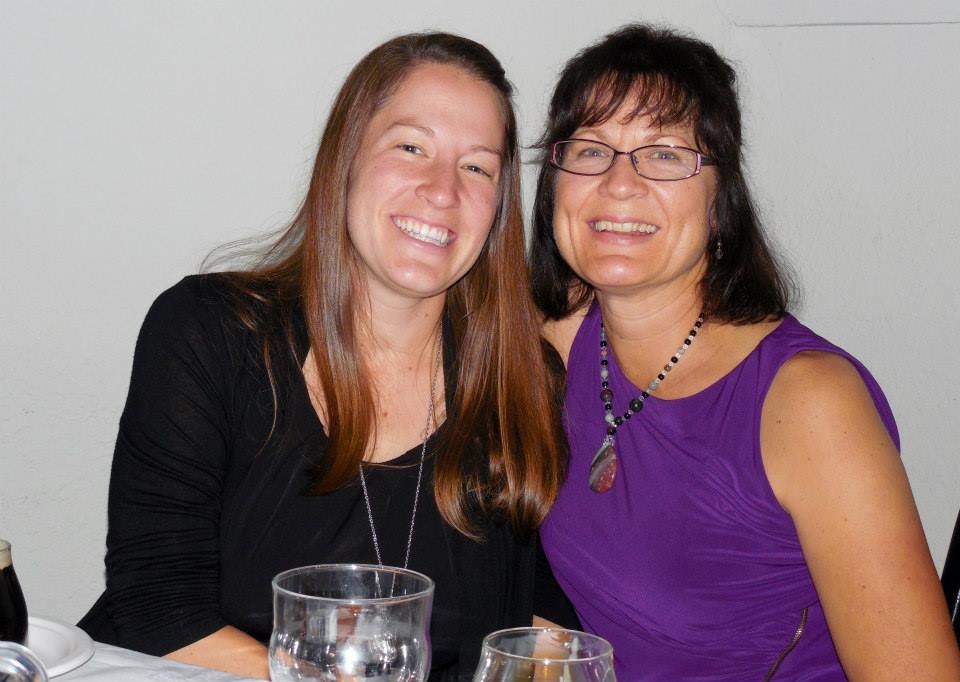 Editor's note: This article originally appeared on May 6, 2015 at Noodle Arm Disc Golf. Happy Mother's Day!
Believe it or not, Valarie Jenkins didn't take to disc golf from the start.
Despite the fact that the three-time Professional Disc Golf Association world champion grew up immersed in the game, she said didn't really begin to enjoy it until she was a teenager, instead preferring to spend her time on the playground or splashing around creekside while the rest of her family collected birdies.
And although her parents were shepherds of the sport, maintaining their hometown course and spending summer vacations at the World Championships, they never pushed her to pick up a disc if she didn't want to.
It was that spirit of freedom, she said, that moved her to toward the game on her own terms.
"While I didn't love disc golf growing up – mainly because I didn't want to do what my parents were doing and would rather hang out with my friends – their passion for the sport and the fact that they didn't push it on me is probably the reason I started competing in the first place," Valarie said. "If they would have forced me to play back then, my personality would have chosen the contrary."
It's all the more impressive considering Valarie's mother, Sharon Jenkins, is arguably disc golf's most famous mom.
That's the title you earn when your family has amassed a collection of seven World Championship titles since the early 1990s – and that doesn't even count the in-laws.
For Sharon, it wasn't something she envisioned when she and husband Leroy first fell in love with flight.
"Leroy and I were lucky that our kids enjoyed this sport and excelled the way they did," Sharon said. "We had no idea back in 1992 where this sport was going and that disc golf would take over our lives the way it has. We always tried to make disc golf fun."
That usually meant setting out from their home in Hinckley, Ohio, and augmenting the typical family vacation to add the adventure of flying discs.
"We love the outdoors and traveling," Sharon said. "During the summer we would pack the car and take long road trips, usually out west in search of disc golf courses."
Soon those trips turned into competitions, with Sharon – or Momma Jenkins, as Valarie said she is known to many – racking up numerous wins in the Masters Women division, including World Championship titles in 1992, 1994, and 1998.
And once her children caught on, the victories kept coming, with Valarie earning three consecutive World Championships starting in 2007 and son Avery adding his own in 2009.
"My proudest moment was watching my kids win their disc golf World Championships," Sharon said. "I get so nervous and excited watching them play. In 2009, when they both won, I could have burst open, I was so happy."
But Sharon's legacy extends beyond the bounds of beginning a pedigreed family of champion disc golfers.
Indeed, she has received various accolades for her service and dedication to the sport. In 2005, Sharon was given the PDGA's Bob West Memorial Sportsmanship award, which commemorates "someone who exemplifies sportsmanship both on and off the disc golf course, observes the rules of play, and wins or loses with grace."
She added another accomplishment to her trophy case in 2011 with the PDGA's Honored Sportswoman Award, which serves to "honor a woman disc golfer whose character, grace and dedication on the course outweighs her scores."
To ask Valarie, though, Sharon's mark on disc golf is measured in more than hardware, as the two have used their star power to start DiscGolf4Women.com, becoming strident advocates for getting more women to play the sport and to be treated the same as their male counterparts.
"I think the biggest impact we have made on the sport is asking 'Why?'" Valarie said. "'Why aren't the women featured more in live coverage?' 'Why isn't there live scoring for the women?' 'Why don't the women play the final nine?' Asking these questions all through my career, I feel, has really brought it to the attention of the PDGA and to tournament directors around the world.
"Because of my mom, I have never been afraid to stand up for the women's divisions," Valarie continued. "We deserve the same respect as the men as we are both featuring the most elite athletes in our sport for women and men."
As fearless as both she and Valarie have been, Sharon is still a mother. And with that title comes the typical concerns that any mom will experience – especially when both of your children tour the country for a living.
But, by drawing on her own mother's wisdom and the experiences of her youth, Sharon has been able to let go of these worries and embrace her family's nomadic nature.
"I kind of have a roaming spirit myself," Sharon said. "After high school I rode a Greyhound bus and hitchhiked out west with my girlfriend. We were gone from home a couple months.
"This adventure shaped my life," she continued. "I know my mom was worried. What mom wouldn't be? She gave me her blessing and told me to enjoy life and travel. So when my kids left on their crazy disc golf adventures I thought it was pretty cool. What better way to see this beautiful world than to travel and play disc golf? It's just letting go and hoping your kids make the right choices."
This philosophy all points back to the early days of Valarie and Avery's disc golf journeys, when the sport may not have been priority number one, but Sharon and Leroy let them choose their path.
"We never thought, 'When our kids grow up they will be world champion disc golfers,'" Sharon said. "Don't force or try to teach too much. Kids like to do their own thing. They grow up too fast."
With the guidance of Momma Jenkins, though, that speed has equaled success.