When there's snow up above, take shelter down below.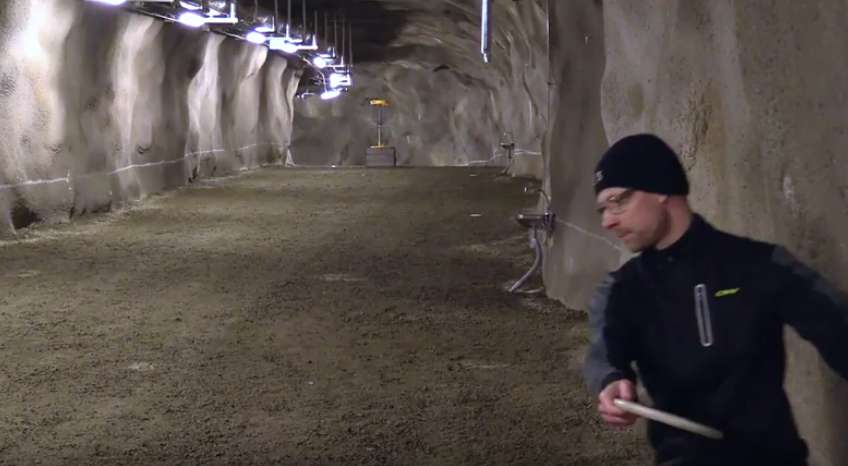 The tunnel shot is one of disc golf's most iconic. Requiring tremendous precision and often fraught with consequences for a missed line, it can make or break not only a round, but also one's spirit.
It's not often that these shots take place in actual tunnels, though. That all changed at the Ideapark Open in Lempäälä, Finland.
Taking place in a network of tunnels underneath the country's largest shopping mall, the Ideapark Open featured 45 disc golfers bouncing their discs off walls, skipping them off the gravel floor, and being denied ace runs by overhead ventilation tubes.
The event, which sold out in six seconds, was born of necessity, tournament director Antti Tuommi said.
"Here in Finland there is a lot of snow and ice in wintertime," Tuomi said in an email. "So we wanted to find a place somewhere indoors where we could play."
According to Tuomi, the tunnels were originally intended to be used as either a swimming hall or for cross country skiing, but plans fell through. They are now vacant, and he said he is hoping to arrange another tournament there later this year.
"There was only positive response from players," he said.
Enjoy lead card footage from the Ideapark Open's final round below.