"It was about time," assistant TD Dana Vicich says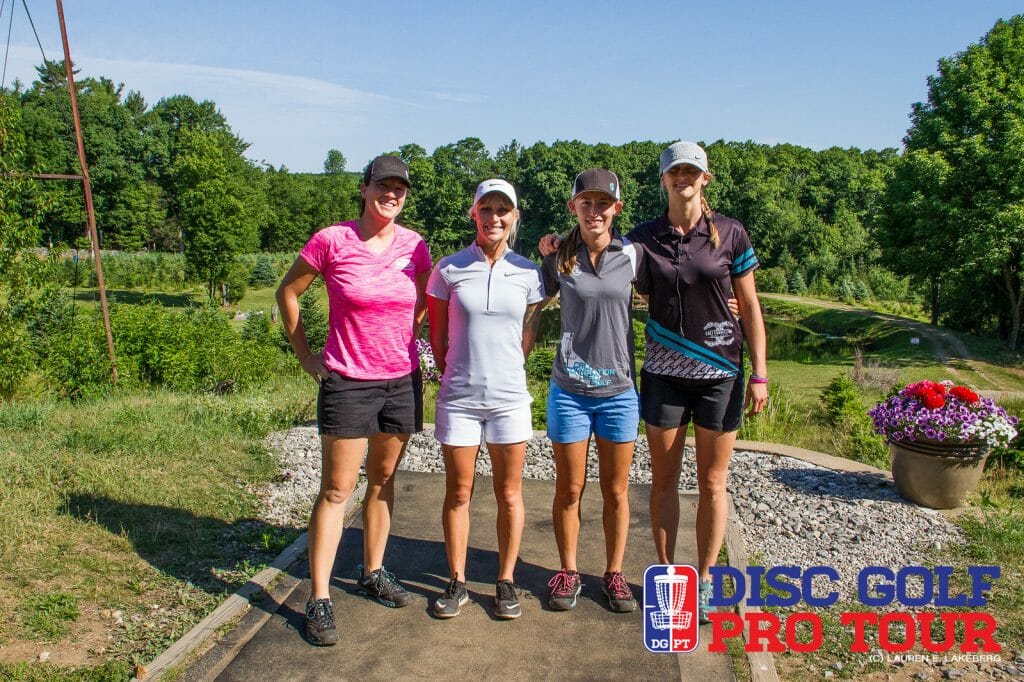 The world's top four female professional disc golfers will take center stage later today in an event leading up to this weekend's Ledgestone Insurance Open in Peoria, Illinois.
The Ledgestone Women's Showcase pits newly-crowned PDGA World Champion Valarie Jenkins in a nine-hole skins match against Paige Pierce, Sarah Hokom, and Catrina Allen at 4 p.m. Central today at Northwood Park in nearby Morton, Illinois. Past years have seen a men's event in the run up to the tournament, assistant tournament director Dana Vicich said, but organizers wanted to give women the spotlight.
"I thought it was about time that we showcased some of the top female players," Vicich said. "I thought it was a good time to showcase them and line up a nine-hole skins match for them and have some video coverage and promote the women a little bit more. Sometimes they get lost in the mix, and we've got to make sure they're front and center as well."
Jenkins said she was looking forward to the event and that it could have a positive impact on the female players in the local area.
"I think it's great that they have put the showcase together to highlight the women," Jenkins said. "The course we are playing for the nine-hole match is very technical, so it will be anyone's game if you're hitting your lines. I hope that we get a good gallery for the event, and I especially hope that the local female [players] come out to support it. It will be a great opportunity for them to see, learn, and interact with us on the course."
The Disc Golf Guy will be on site to record the event, Vicich said, and will release the footage at a later date.
The Ledgestone Insurance Open, the fourth stop on the Disc Golf Pro Tour, begins Thursday.