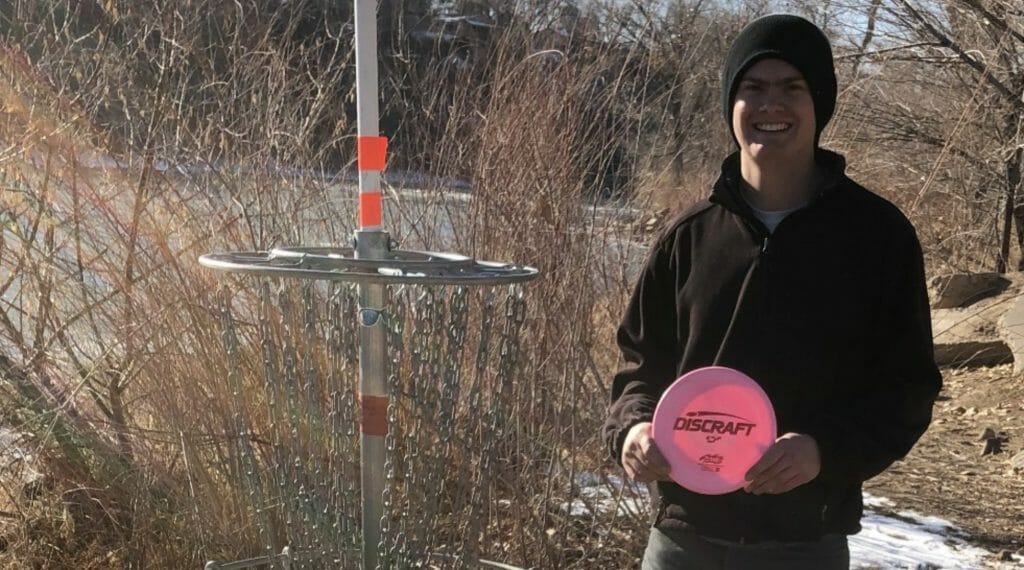 Aaron Gossage proved round 1 at the OTB Open was no fluke, as he tied Calvin Heimburg for the hot round on Saturday with a 1072-rated, 11-under par and moved up three spots on moving day into a tied for second place with Ricky Wysocki at 19-under par total, four strokes off tournament leader Eagle McMahon.
The Coloradoan has hit the tour for the first time in 2021, playing in four Elite Series events so far, as well as a couple of DGPT Silver Series events. Gossage skipped the Dynamic Discs Open in late April but did win a B-tier back home last week as a warm-up for OTB. If it stands, Gossage's second round at the OTB Open will be the highest-rated round of his career.
Elsen Productions captured Gossage on his way to a second place finish at last year's Colorado State Championship. Daniel Elsen, proprietor of Elsen Pro, said Gossage has a reputation for being one of the longer throwers in Colorado, an area known for big arms, and is efficient both backhand and forehand.
Gossage previously played collegiate disc golf with Colorado Mesa University through 2019. If you're wondering how Gossage has a PDGA number in the 35000s but was recently playing collegiately, he has been a registered member since 2008 when he was able to play in ≤ 13 age divisions.
We've also been told that Gossage is in fact related to former MLB pitcher and native Coloradoan Goose Gossage. Aaron is Goose's cousin's grandson.