Schick has been with Michigan company for close to a quarter of a century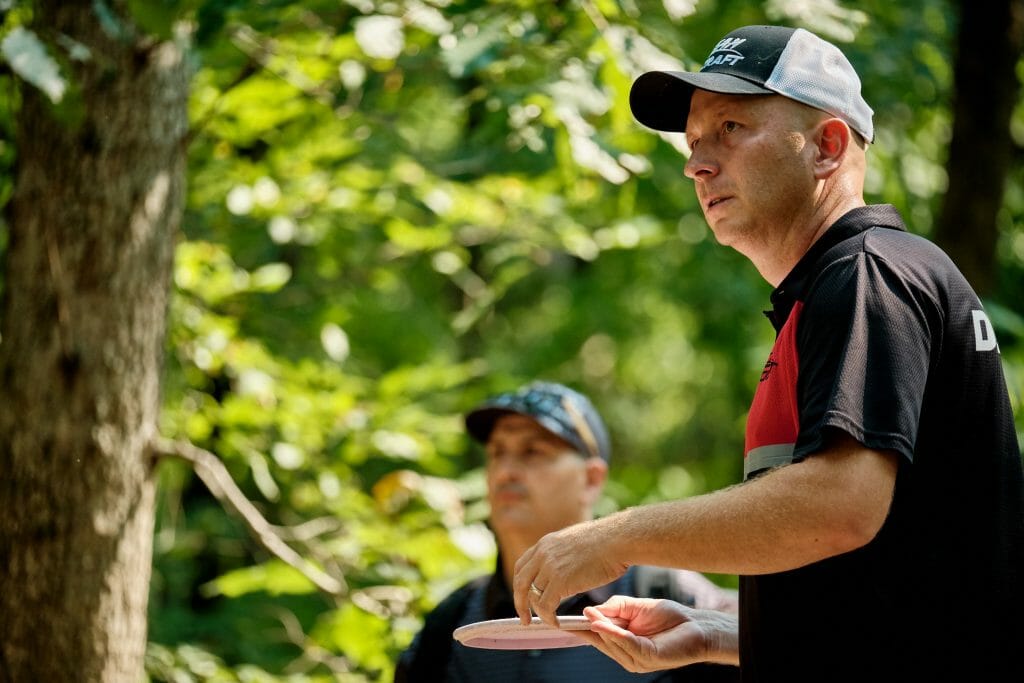 Reigning U.S. Masters champion Brad Schick has extended his contract with Discraft for another two seasons, keeping him with his manufacturer sponsor through 2023.
"I have said it before, and I will say it again, Discraft Disc Golf is the best," said Schick. "They continue to raise the bar with more support than ever before. I cannot thank them enough, and it pushes me to practice more and improve my skills."
Schick has been playing in the Open division since 1994 and has been sponsored by Discraft almost as long. He has an Open division PDGA National Tour win, the 2008 Brent Hambrick Memorial Open that he won in his hometown in Ohio, and a Masters division NT victory at the 2017 Pittsburgh Flying Disc Open. This season's U.S. Masters Championship came down to the final hole against a competitor Schick is very familiar with, Dave Feldberg.
Tim Selinske U.S. Masters: Jennifer Allen's Playoff Throw-In Steals Show