First look at event champions' hardware released.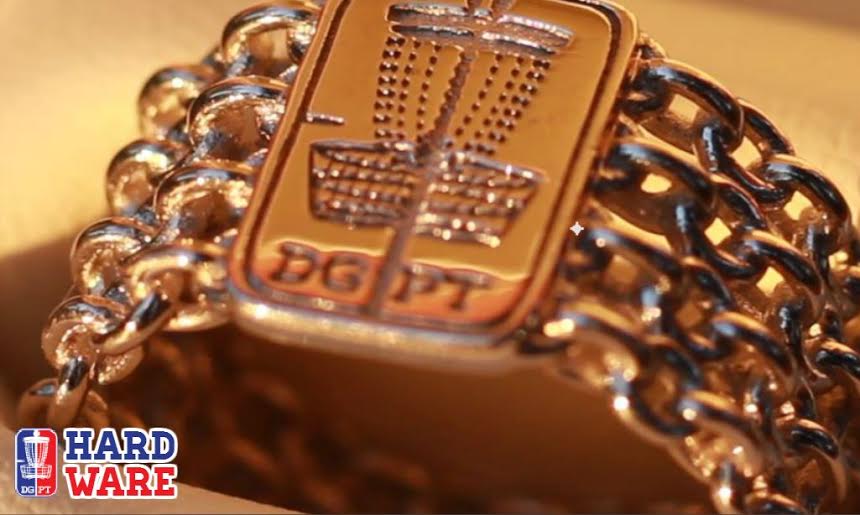 The Disc Golf Pro Tour released images of its championship ring yesterday, with the DGPT logo taking center stage and encircled by four sets of chains.
Rings will be given to the men's and women's champions at the end of the tour in September. The move is a nod to other major sports and the way they recognize their champions, tour director Steve Dodge said.
"Clearly the NFL has the Super Bowl rings and everybody loves the Super Bowl rings," Dodge said. "And at the end of their career, [for example], Terry Bradshaw says 'I've got four rings,' and everyone knows what that means. He's the champion, and he's been the champion four times in his career. Our champions, when they get inducted to the Hall of Fame, they'll be able to say they got three rings."
The hardware will be produced by Paragon Disc Golf and will come in either silver or gold.