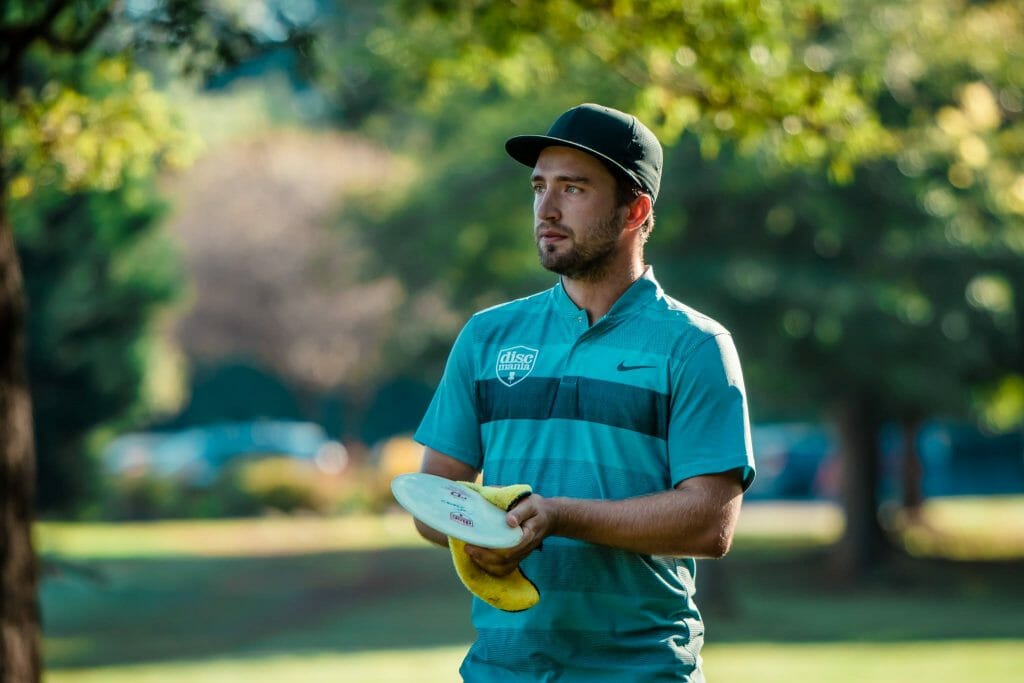 Five players earned a spot at the United States Disc Golf Championship during Monday Qualifying on the Winthrop Gold course.
Isaac Robinson, Ezra Robinson, Max Nichols, Bartosz Kowalewski, and Matt Dollar worked their way into the main event after posting the five best scores out of approximately 80 competitors.
It was a big day for Georgia disc golfers as three of the five qualifiers hail from the Peach State. Isaac, 17, and Ezra, 16, are brothers from Snellville, and the elder led the field shooting the hot round 4-under par 63 for the day. It will be both Robinsons first USDGC. Dollar qualified for his seventh USDGC, the first through a Monday qualifier, after beating another Georgian, Dustin Perry, in a two hole playoff to take the final spot.
Dollar's winning birdie putt came on hole 17 after his drive hit one of the hay bales creating the island before falling onto the green.
Nichols will be playing in his fifth USDGC. He tied for fourth place at the event in 2013.
Kowalewski almost had an even more eventful day as he nearly aced the triple mando hole 7 during his round. It will be Kowalewski's first USDGC.
Bart Kowalewski near ace usdgc
In other early USDGC action, James Hopkins and Aaron Shindledecker are back-to-back USDGC Doubles champions after winning the weekend tournament.