Scoggins is still finding ways to up her game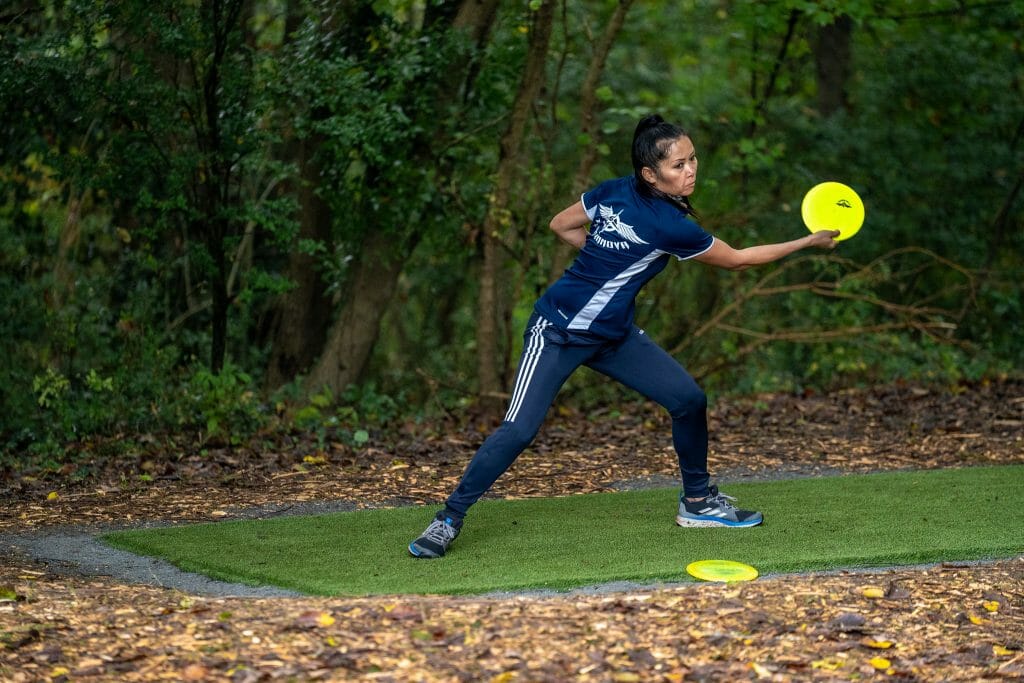 Ohn Scoggins has been playing PDGA-sanctioned events for more than a decade, and has top five finishes at Pro Worlds and Elite Series events in her resume. Scoggins is far from done in her career, however, and still finding ways to up her game.
Playing in the Conejo Disc Golf Pro/Am on Sunday in Thousand Oaks, California, Scoggins set a new career-high round rating, with a 15-under par showing at Rabbit Flat Disc Golf Course coming in as an unofficial 1050. Her previous career high round rating was 1015, set at the 2015 Phoenix Ladies Open. If the 1050 rating holds, she'll be one of only a handful of women, along with Paige Pierce and Catrina Allen, to have an official 1050 in their rating detail.
Scoggins won the Conejo Pro/Am by 20 strokes over Holyn Handley. It's her sixth win of the season, and 59th career victory.