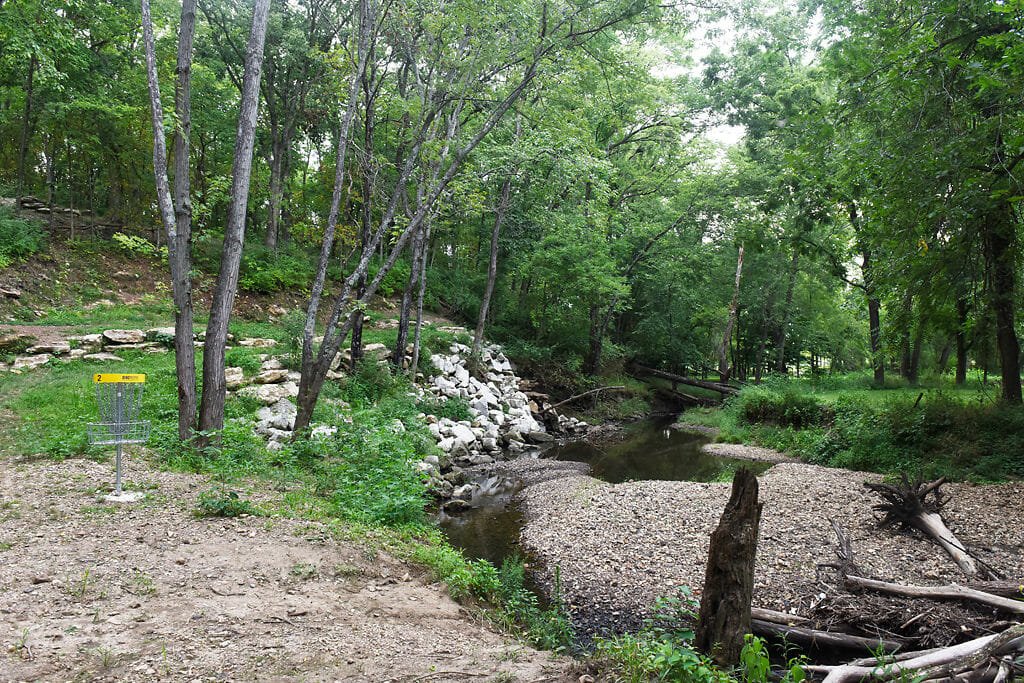 The Disc Golf Pro Tour announced Tuesday that this weekend's Joe Machens Toyota's Mid-America Open presented by Discraft would be moving away from the famed Harmony Bends course in Columbia, Missouri to an alternate venue due to unsafe course conditions. Unseasonable winter weather this week and a poor forecast rendered Harmony Bends unplayable. The decision was made by Tournament Director Joseph Douglass and the DGPT.
The Silver Series event will now be hosted at the Back Course at Albert Oakland Park. Players will have two full days of practice on the new course before the tournament tees off on Friday.
"We are disappointed that we are unable to play at Harmony Bends, one of the highest rated courses in the world" said DGPT Director & CEO Jeff Spring. "However, we knew this was a possibility and prepared to move forward if this scenario were to arise. We are happy to still be able to offer our competitors the opportunity to play a Silver Series event and earn tour points."
Players arriving in Columbia this week were greeted by snow and wintry weather conditions, with more rain in the forecast. According to the DGPT, the City of Columbia has recently installed new drainage systems at Harmony Bends as part of a continued effort to invest in the world-renowned course, designed by John Houck, to increase its durability in the face of severe weather. The course has regularly been affected by flooding in the past.