Bell will be putting with the Penrose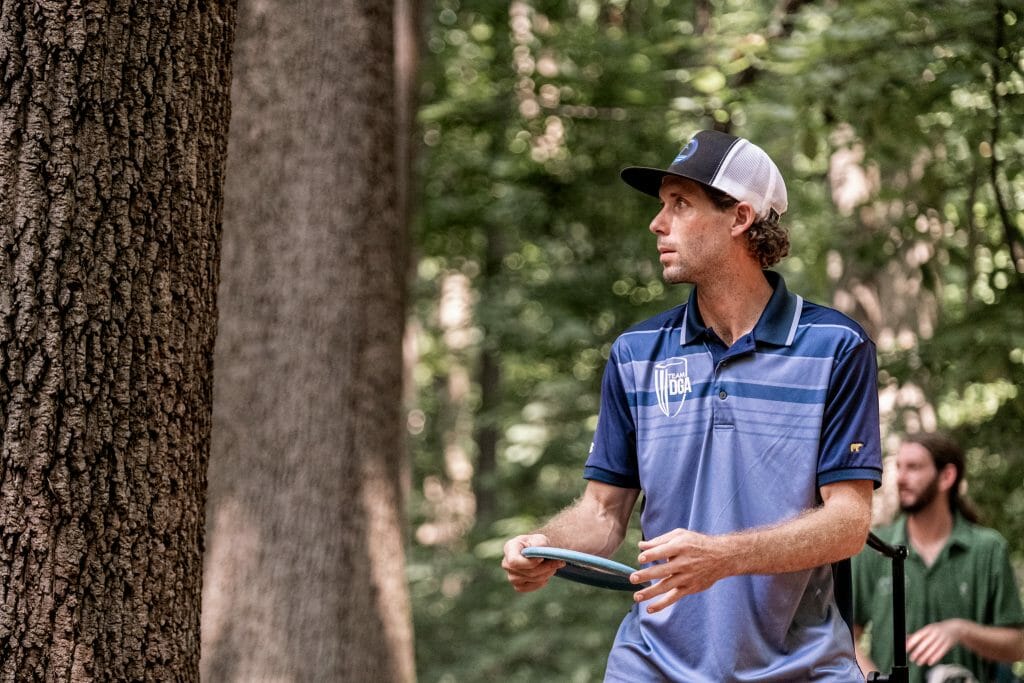 Matt Bell's sponsorship outlook for 2022 continues to grow as the putting champion adds putter manufacturer EV-7 to his bag with a three year athlete agreement through the 2024 season.
"In my pursuit to find perfection on the putting green, I have found EV-7," said Bell. "With this partnership, I believe my best performances on the course are ahead of me and not behind me. Through the evolution of technology and testing I will now have the best tools available to show my true mettle."
Bell will start the season using the Penrose in a "co-developed custom blend of plastic." Bell parted ways with DGA early in the offseason and had already signed a disc and apparel sponsorship with Thought Space Athletics. Drew Gibson notably signed a putter-only deal with EV-7 last season when the company debuted.