Expect the breakout star on tour more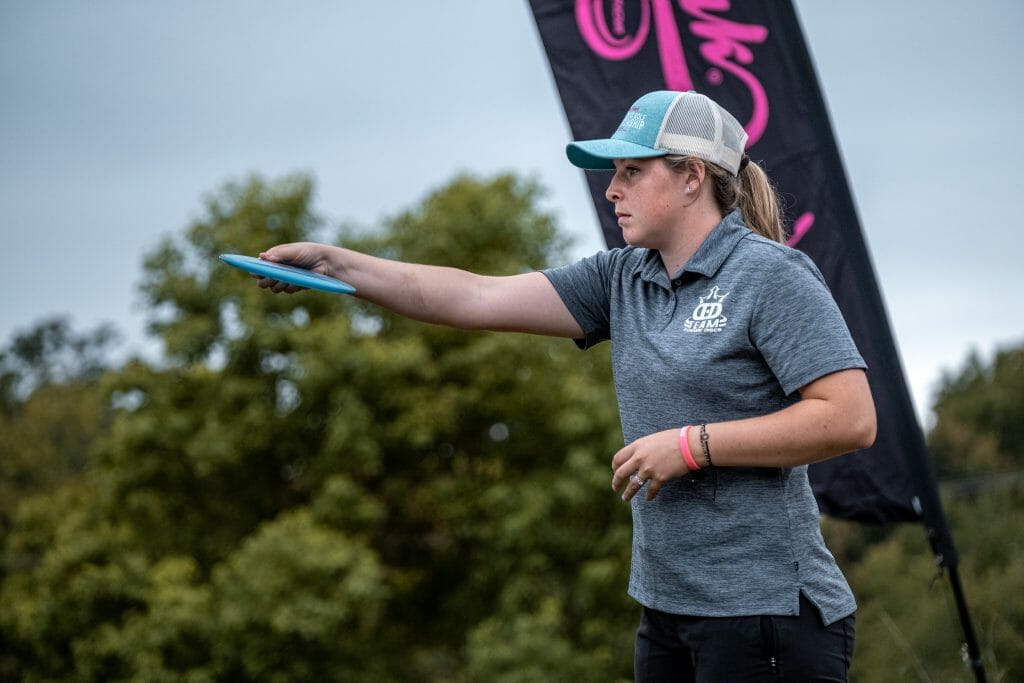 One of 2021's breakout stars, Macie Velediaz, will be staying put with Dynamic Discs for at least one more season as the Kansas company announced an extension with Velediaz through 2022.
The Tennessean made herself known in back-to-back Elite Series events in Jonesboro and Emporia, two of the three top five finishes she earned at only five Elite Series events played this year. Velediaz nee Walker took some time off to get married in June, and DD said we can expect to see Velediaz at most Tour events next season.
Velediaz is currently Dynamic Discs' highest rated female player.