Latitude 64 will have more presence on tour this year as the Europeans return to the US for competition.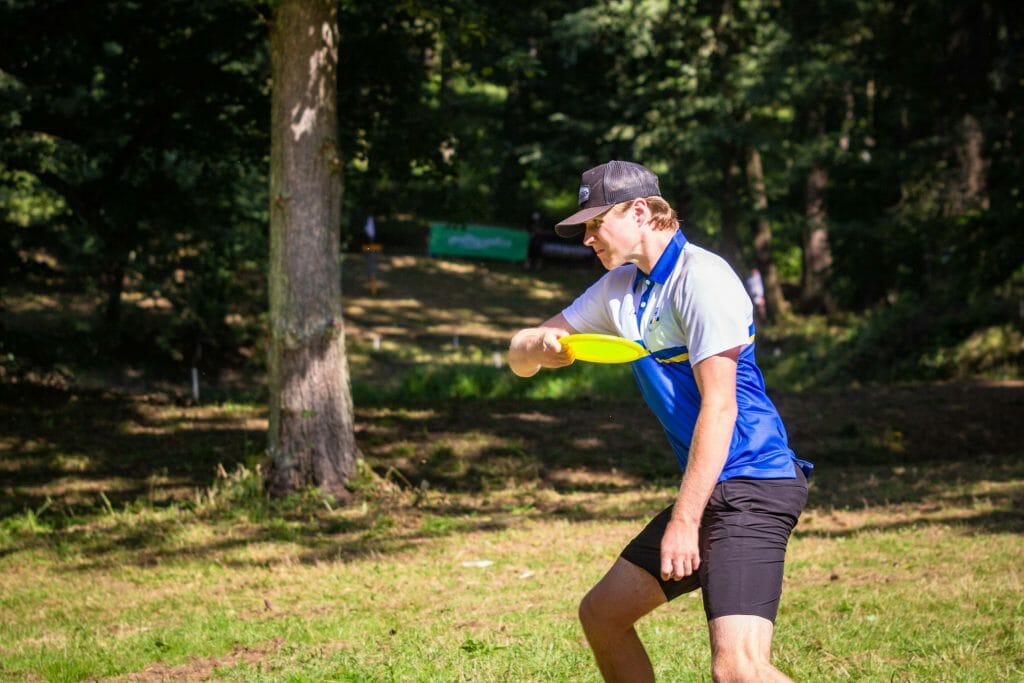 Swedish manufacturer Latitude 64 made a flurry of signings over the past two weeks to bolster their 2022 team.
The highest-ranked Swedish player and second-highest ranked European pro Linus Carlsson (1035) is the biggest signing of the bunch. Carlsson, who was previously sponsored by Innova, dominated in Sweden this season, including a win at the national championships, and finished second at the European Championships behind Niklas Anttila.
"Joining Latitude 64 means that I can focus on disc golf full time for the first time in my life, and to play with discs from a Swedish brand and represent both them and my country on the US tour feels great," said Carlsson in a statement.
He will be playing extensively in the United States this year, starting at the first DGPT event of the year, the Las Vegas Challenge. Terms of his deal with Latitude 64 were not disclosed.
Latitude 64 also re-signed agreements with three other touring pros. Lauri Lehtinen, the fourth-highest rated player in Europe, is back with the company on a two-year deal. Lehtinen won two Prodigy Disc Pro Tour events in Finland in 2021. He finished seventh at Finnish Nationals. "This contract makes Lauri Lehtinen a full time professional disc golf athlete, and we are really looking forward to see him battle the best in world at some upcoming DGPT events," said Latitude 64 in a press release.
"I plan to spend almost half of the year touring in the United States this year," said Lehtinen. "Of course I demand a lot from myself but as the level of competition rises I have to go with a humble mind to strive for good results."
American players Rebecca Cox and Connor O'Reilly also re-signed deals with Latitude 64 after multiple years sponsored by the manufacturer.
"I am feeling great! This will be my 5th year representing Latitude 64 on the road. I've had a really productive off season and I am so thrilled for the 2022 season," said Cox in a statement. She had 4 top 10 finishes at Elite Series events in 2021, including a third place finish at Texas States.
O'Reilly, the 2021 Delaware Disc Golf Challenge champion, said, "I feel great about extending my contract with Latitude for another year, this will be my third year representing the company, and with increased support, I'm ready for my best and most consistent year yet." Delaware was his only top 10 appearance at an Elite Series event on the season.