Four-time PDGA World Champion becomes third player featured by Topps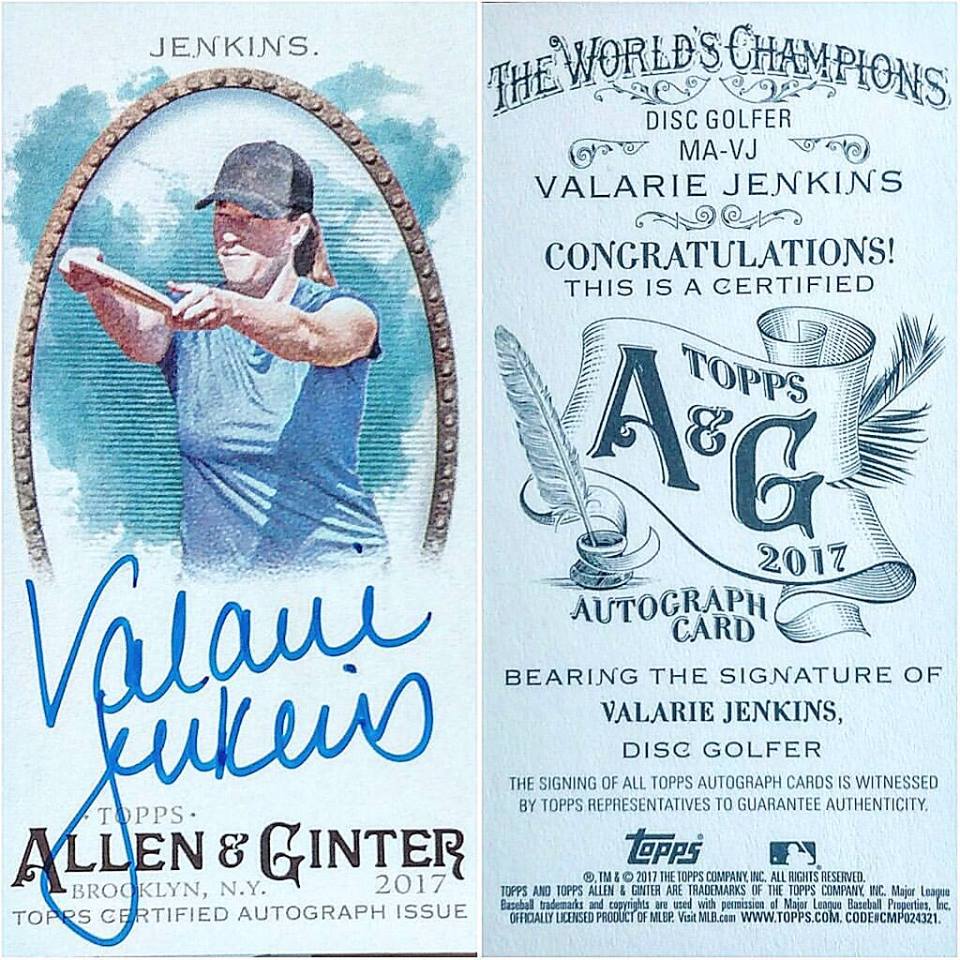 Four-time PDGA World Champion Valarie Jenkins will have her own trading card included in this year's Topps Allen and Ginter collection, she announced last week on her Facebook page.
Select versions of the card will also be packaged with pieces of the shirt she wore during her final nine triumph during last year's PDGA Professional Disc Golf World Championship, where she came back for a surprise victory. Jenkins is the third player to get the Allen and Ginter treatment, as Paul McBeth graced the collection last year and Jenkins' brother, Avery, started the trend in 2010. Additionally, 12-time PDGA World Champion Ken Climo appeared in a Leaf trading card set in 2012.
The Allen and Ginter collection is known for featuring more than just baseball players. The 2016 set, for example, also highlighted comedians, broadcasters, and wild animals.