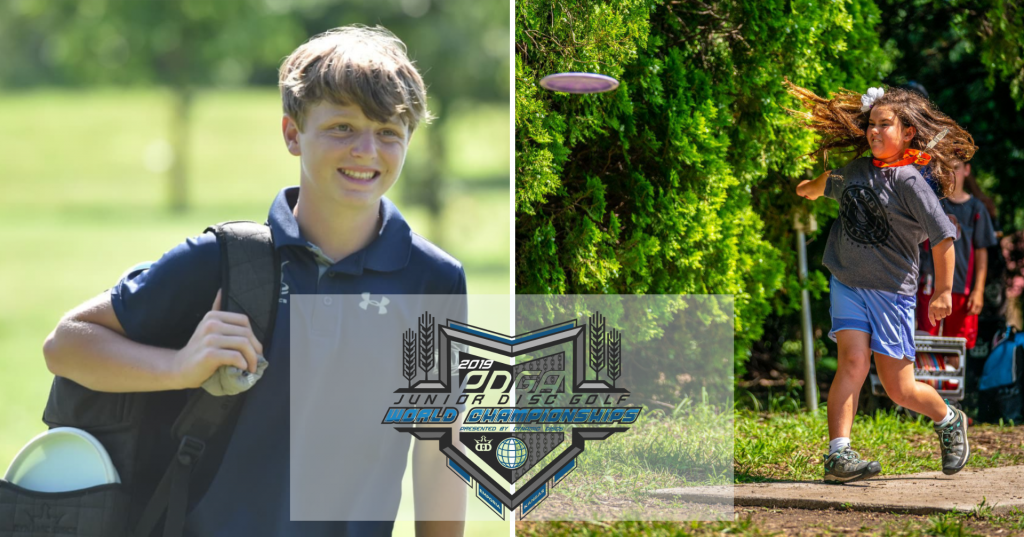 More than 200 players are in Emporia, Kansas to take part in the 2019 PDGA Junior World Championship and through two days the kids have proven to be alright.
Actually, they are much better than that. They are downright great.
After three rounds, Zach Arlinghaus leads Junior <18 by three strokes at 24-under par 152 total and is averaging 1021-rated golf. He's got the current hot round at the event, a 1039-rated second round at Peter Pan Park. Not to be outdone, Junior Girls <18 leader Melody Castruita is averaging 76 points above her rating, including a 968-rated third round.
Gannon Buhr leads Junior <15 by seven strokes and put up a 1027-rated third round at Emporia Country Club, and Hope C. Brown leads Junior Girls <15 by 14 strokes. Kolby Sanchez is ahead in Junior <12, Haley Castruita is up in Junior Girls <12, Wyatt Mahoney threw a 972-rated opener and is in first in Junior <10, Zoey Lynn Martinez has the lead in Junior Girls <10, and Kaidin Bell has a slim hold on the Junior <8 lead.