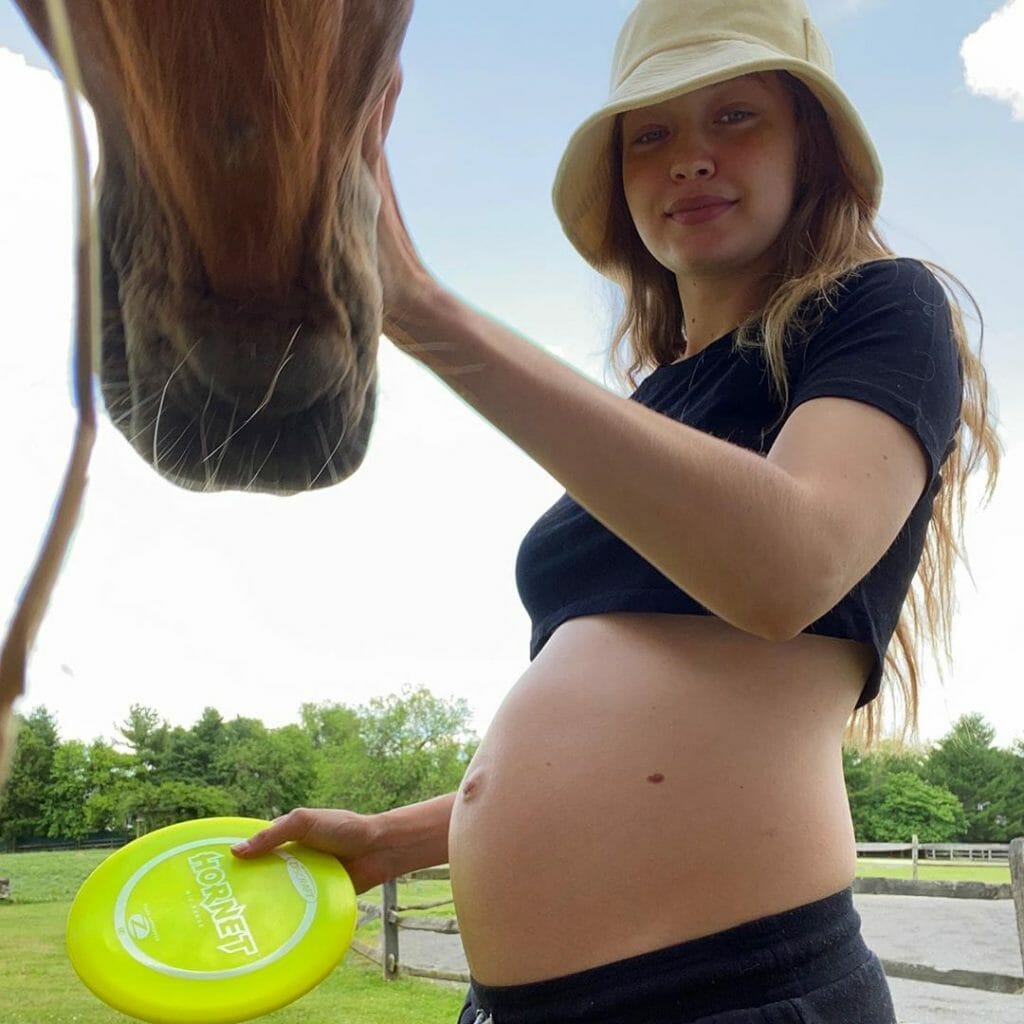 Fashion model Gigi Hadid is married to former One Direction member Zayn Malik, and the couple are expecting their first child basically any day now. While many people are wondering if these throwback pics Hadid posted on Instagram have something to do with the birth, we're of course wondering how the heck did a Discraft Hornet end up as a prop in these baby bump photos?
Hadid's post doesn't give us much intel about where she is with this horse and the out of production Discraft midrange, so we're basically left to wonder why this scenario exists. Hadid has never posted about disc golf before to her 58 million followers on Instagram, there are not baskets visible in the pictures, and besides the presumed photographer, there are no other people around that Hadid may be playing catch with.
Is this a toy for the horse? Do horses chew on hard plastic stuff? Apparently a horse once learned to catch a Frisbee, but that doesn't appear to be the case here. And even if this disc is for the horse, and not for human recreation, why the Discraft Hornet? For it's Z plastic durability over a regular Ultrastar?
Much gets made out of introducing disc golf to a wider audience, and 58 million followers is a pretty big audience, yet I don't think this is the exposure that pushes the sport further into the mainstream.
At the very least though, maybe Discraft's marketing crew will send Gigi and Zayn a care package with some Paige Pierce and Paul McBeth signature discs. I bet those two never receive any free stuff.
Ultiworld Disc Golf has put in a request with Hadid's management company, IMG Models, for more information.