World champ surprised at homecoming party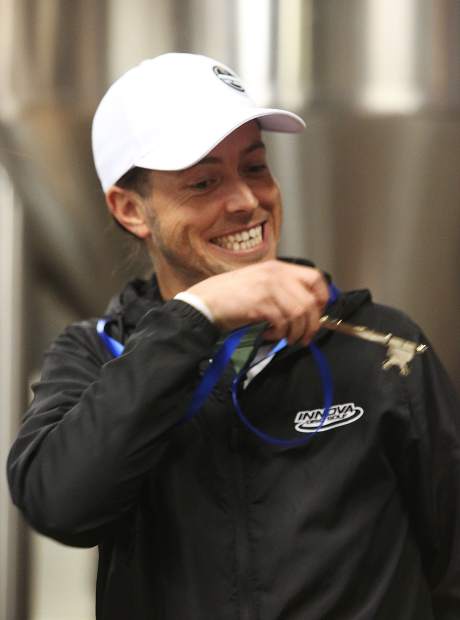 Add another honor to Gregg Barsby's 2018, as he is now the proud owner of a key to the city of Grass Valley, California.
"It's a really big honor, just to have the recognition from where I come from," Barsby said. "It feels pretty unreal when I think about it long term, to be able to have recognition from the city. It's a big honor.
"I know a lot of my friends are kind of like, 'What?'"
Barsby was surprised by the city's mayor, vice mayor, councilmen, and sheriff at what he thought was just a homecoming celebration at the Grass Valley Brewing Company. When he was handed the ceremonial key, honoring his 2018 PDGA Professional World Championship, Barsby was stunned.
"I don't really know how to describe it because it all came of happenstance," he said. "But it feels pretty amazing."
A couple hundred people gathered to celebrate the hometown hero and came away with some ceremonial stamped discs. Barsby said he'll be finalizing his tour schedule for 2019 while back home, as well as deciding on that important signature disc from Innova.