Tour begins March 1 at the Memorial in Arizona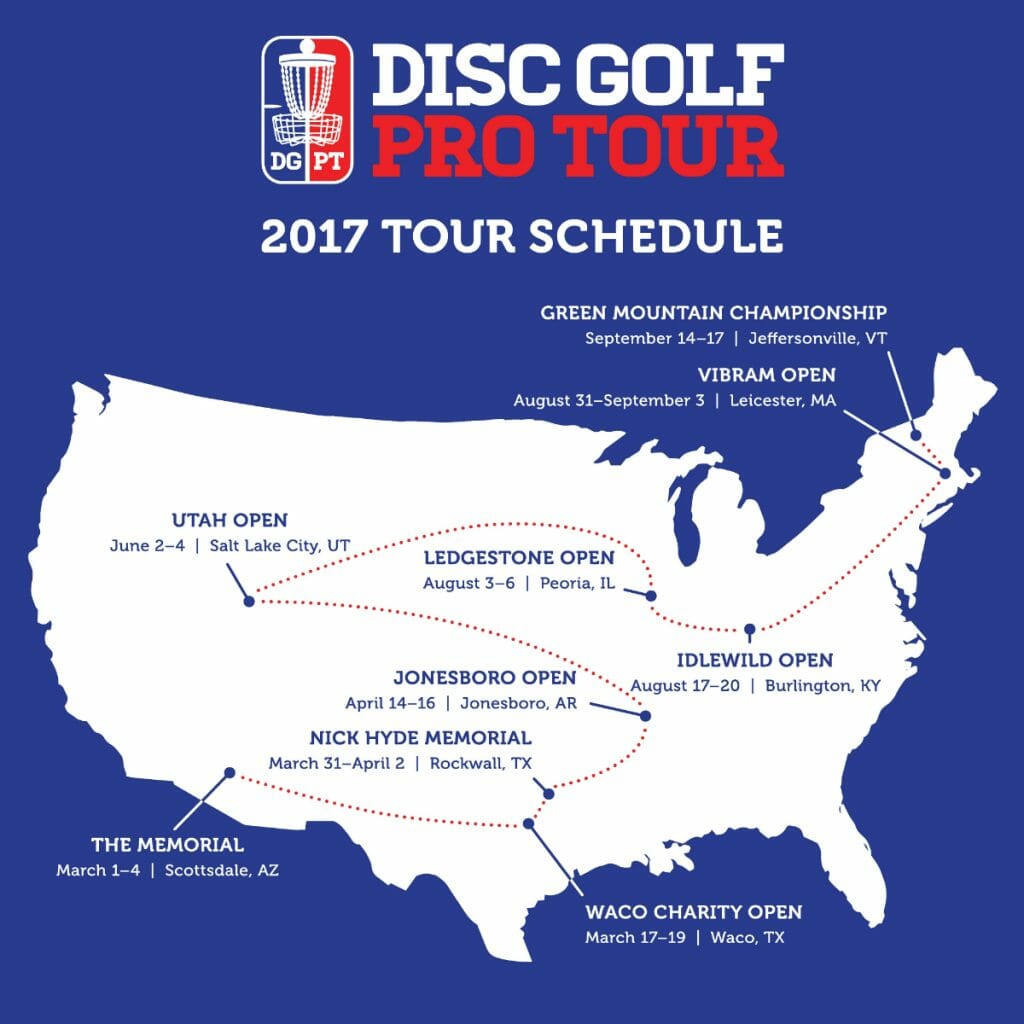 The Disc Golf Pro Tour announced its 2017 schedule earlier today, and it sees the circuit growing from five to nine events next season.
The tour kicks off in March at the Memorial Championships in Arizona and ends again in September with the Green Mountain Championships. Two events from this year's iteration – the Silver Cup and the Majestic – did not make the cut for 2017.
Here's the full schedule:
The Memorial, Scottsdale, AZ, March 1-4
Waco Charity Open, Waco, TX, March 17-19
Nick Hyde Memorial, Rockwall, TX, March 31-April 2
Jonesboro Open, Jonesboro, AR, April 14-16
Utah Open, Salt Lake City, UT, June 2-4
Ledgestone Open, Peoria, IL, August 3-6
Idlewild Open, Burlington, KY, August 17-20
Vibram Open, Leicester, MA, August 31-September 3
Green Mountain Championship, Jeffersonville, VT, September 14-17
With the PDGA National Tour and Disc Golf World Tour schedules still to be announced, it is unclear if there will be any shared or overlapping events.
The Disc Golf Pro Tour also launched a revamped website, before and after shots of which are below: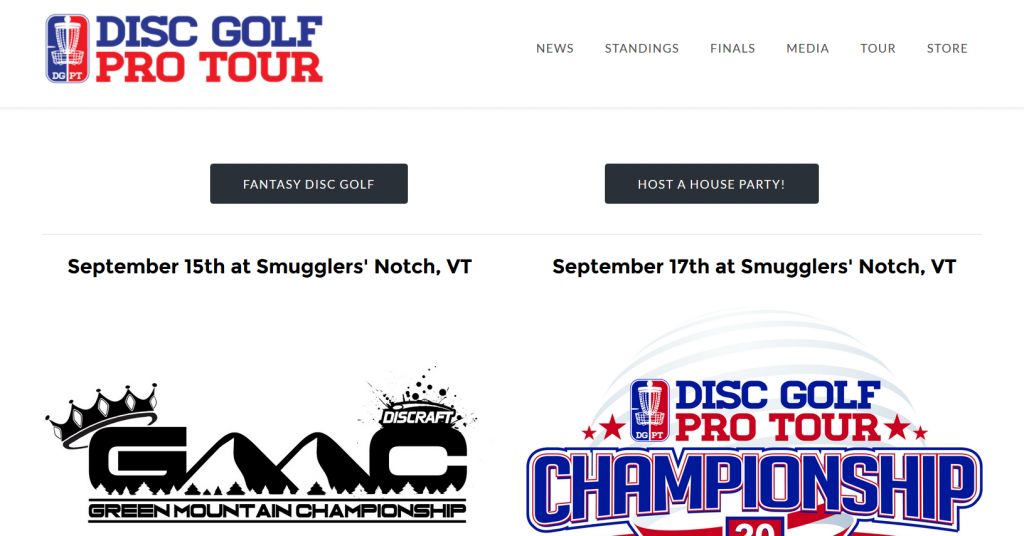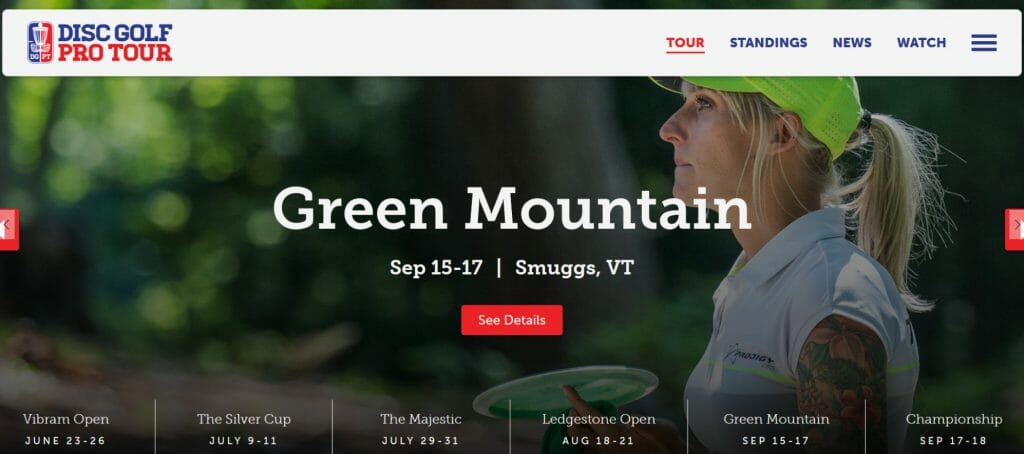 The Disc Golf Pro Tour's 2016 season concludes this weekend.