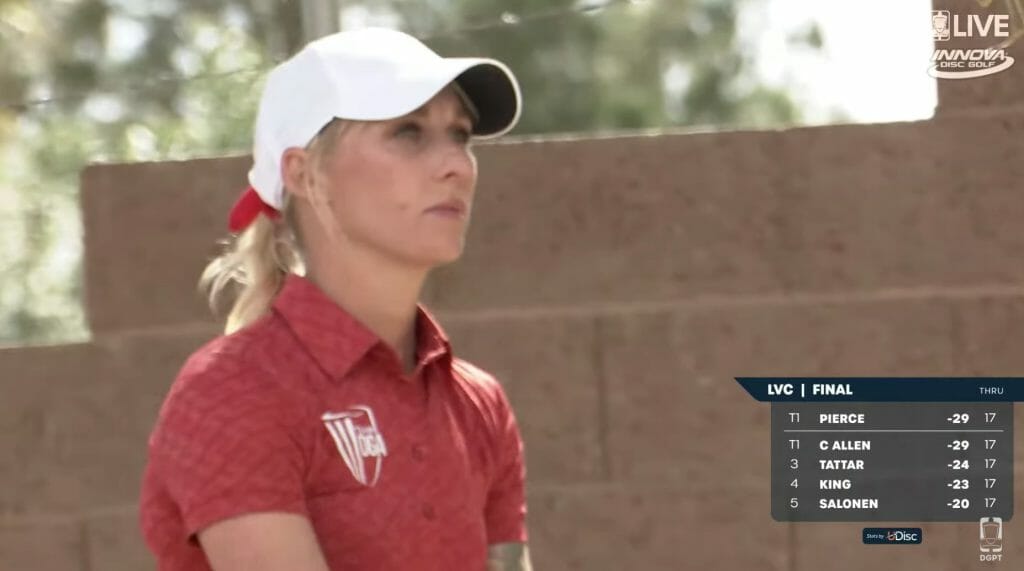 The Disc Golf Network's live coverage of the final round of the 2022 Las Vegas Challenge set a record for viewership of an FPO broadcast and was the second most-watched MPO event behind the 2021 World Championships final round.
On Twitter, DGPT Media Director Mahmoud Bahrani shared the "peak concurrent" viewership numbers, which measures the maximum number of individual streams that were happening simultaneously during the event. The FPO broadcast of the final round peaked at 17,453, with two-thirds of the audience on YouTube and one-third watching on DGN. The previous most-watched FPO coverage, the 2021 Worlds final round, had 16,603 peak concurrents, according to Bahrani.
"If you put out the product, and it looks great, and the play is good, which it is, it's going to pay you back," said Bahrani about the growth of FPO viewership.
The LVC final round MPO broadcast had 31,268 peak concurrents, the second-highest number behind last year's Worlds final round that ended in dramatic fashion when James Conrad forced and then won a playoff with Paul McBeth. That's about 80% more viewers than the FPO broadcast.
Five years ago, live viewership numbers for the biggest disc golf tournaments tended to peak around 6,000 concurrents in MPO and 2,000 in FPO, a sign of how much the sport has grown in recent years.
This year, DGN will be prioritizing split FPO and MPO broadcasts at Elite Series events. Bahrani said that the increased number of cameras on each division and the ability to focus on each division's storylines for an entire round make the broadcast better for both divisions. Last season, most DGN broadcasts combined the coverage of MPO and FPO into a single show, generally focusing on the more popular MPO and shifting attention to FPO midway through the lead card's round.
"There are only benefits to doing split broadcasts," said Bahrani.
Last year, DGN's coverage of the final round of Worlds, disc golf's most important tournament, easily set new highs for viewership. That the coverage from the Las Vegas Challenge neared or exceeded those numbers is yet another sign of the strong growth of interest in both the sport and the professional game.