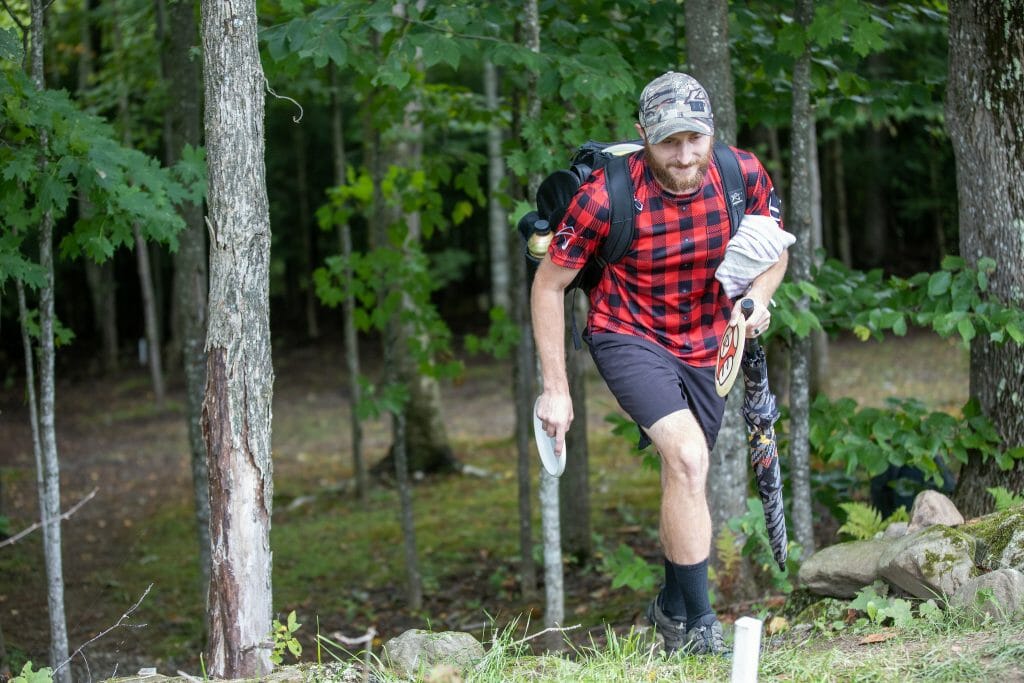 Chris Dickerson announced on Instagram that he is leaving his endorsement deal with Prodigy early after signing a three year extension in the summer of 2020.
"I want to say thank you to Prodigy for being the first company to offer me a sponsorship 6 years ago," he wrote. "I wish the company and everyone there nothing but the best moving forward!"
Dickerson, the 2020 USDGC champion, was originally signed through the end of the 2023 season. He has not yet announced a new sponsor for this coming year.
He plans to travel to most of the Disc Golf Pro Tour stops and Majors in 2022. He expects to skip OTB Open, Portland Open, and The Preserve, and at the moment does not expect to travel to compete in the European Open due to concerns about COVID-19 restrictions and the possibility of getting stuck overseas.
"For us, it's just balancing time at home with time on the road, especially now that we've built a house," said his wife Brittany, who does photography work for the Disc Golf Pro Tour.
Dickerson had a standout 2020 season and won the 2021 Green Mountain Championship on the DGPT. He finished 4th at Worlds and 5th at USDGC this season.