Ben Askren has promoted disc golf throughout his mixed martial arts fighting career, and after announcing his retirement from the sport on Monday, the 2011 United States Amateur Disc Golf Championship runner-up may have more time to hit the course.
Our immediate thought went to the potential match-up of Askren and Brodie Smith taking on Paul McBeth and Simon Lizotte in doubles, but Askren's bad hip may delay that showdown.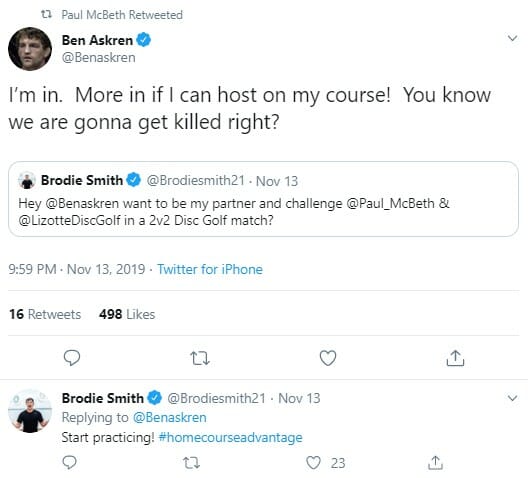 Askren has a disc golf course on his property and continues to act as an ambassador for Discraft. We think we'll see more disc golf content in the future.