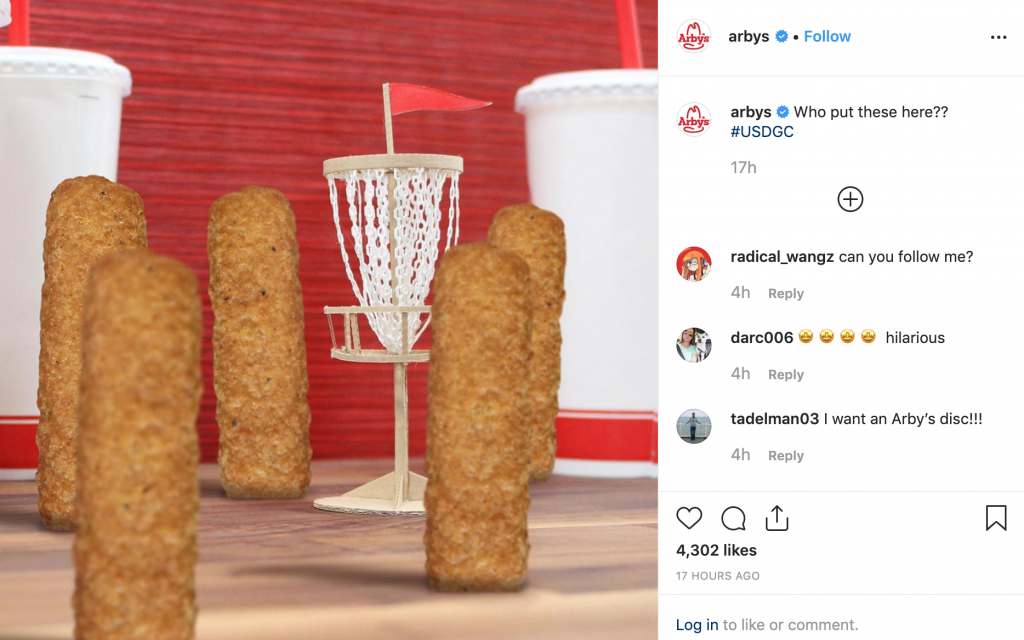 Arby's — yes, the sandwich fast food chain — put up USDGC-inspired Instagram and Facebook posts yesterday poking fun at the "pillars of justice" that guard two of the baskets on Winthrop Gold.
The Facebook caption read, "Normally, we're down with adding mozzarella sticks, but this is a little much #USDGC."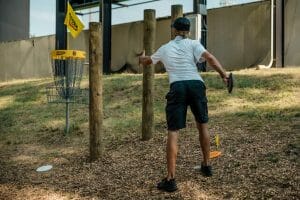 Disc golf social media accounts have been widely sharing the advertising.
"As a long time Arby's fan – I cannot say THANK YOU enough for recently getting more active and involved with our #DiscGolf community and scene!" commented disc golf media figurehead Terry Miller on their Facebook post. "So who works there that plays? You guys are awesome and thanks for the chuckle. After I eat there tonight I'm calling you my unofficial sponsor of tonight's USDGC Podcast. #ChickenCordonBleu for the win!"
Some commenters have questioned Arby's decision to post something that's obviously unrelatable for anyone who's not a disc golfer or fan. But this is right in line with Arby's social media strategy.
"Our strategy really involves identifying the niche areas of interest like gaming, hunting, golf that we think resonates well with our audience," Josh Martin, the senior director of Arby's social media team, told Campaign, an advertising industry website, in 2017. "We try to just create content that we think will resonate with that audience."
They have posted other disc golf content, like this post two months ago, on their social media, and they also frequently post about gaming, like this post earlier this week about Last of Us Part II, a forthcoming video game.
So far, the USDGC post has been liked over 4,300 times on Instagram and 1,500 times on Facebook. It also has nearly 800 Facebook shares.