These players could make the leap.
As we sit now more than halfway through the offseason, touring players are well into their prep for the 2023 Disc Golf Pro Tour season. As both fields grow increasingly competitive, the list of talented players who are yet to earn a pro tour or major win continues to grow. Just 14 MPO and 8 FPO players have won an Elite Series or Major championship over the past two seasons.
Below are 10 players who could have a breakout season in 2023 — we discuss which areas of the game they excel in and what still needs improvement for them to take that next step. None of the players listed have earned an Elite Series, Silver, or professional Major win in their career, though a few have come very close.
Corey Ellis

Ellis nearly took down two Elite Series events this past season. After coming up short in a playoff to Calvin Heimburg at Jonesboro, Corey had the outright lead on the final hole of the MVP Open before throwing his upshot to the green out of bounds and falling to Simon Lizotte in regulation. Ellis is a fantastic putter who led the Pro Tour from both C1 and C2 in the 2021 season and put up very similar numbers this past year. He finished the year top 12 in putting, birdie percentage, and UDisc's Precise Power Index (PPI), which measures a player's ability to score on the tour's longest holes. What sets Corey apart physically is an incredibly powerful standstill backhand that he utilizes both on the fairway and occasionally from the tee box. Despite shortening his run-up, Ellis often struggles with accuracy. He finished 58th or worse in holes parked, circles in regulation, fairway hits, and ranked 174th in OB rate. Corey should also look to improve his scramble percentage, which has come in under 50% in each of the last two seasons despite his putting prowess.
Ezra Aderhold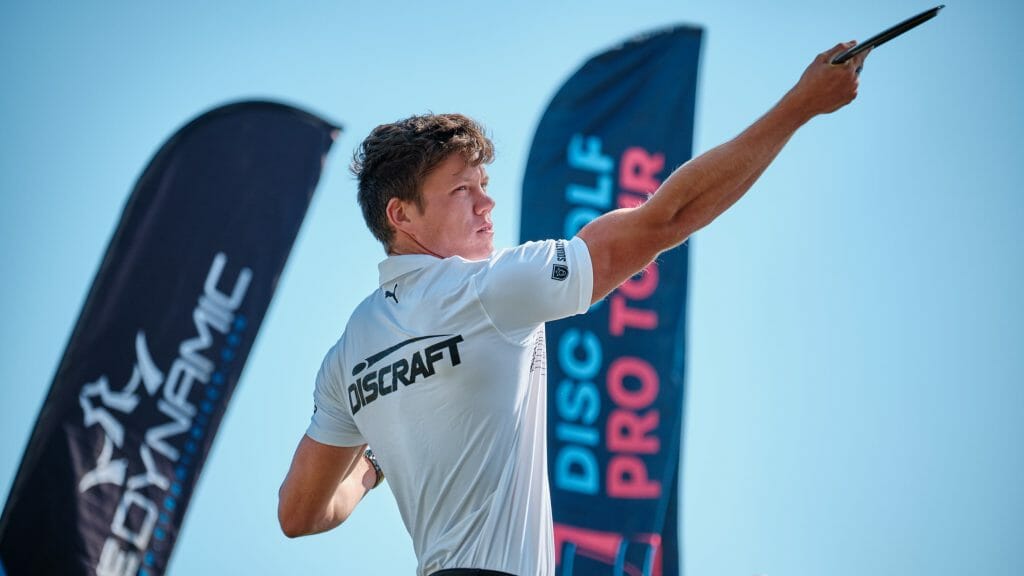 Ezra made my list of 2021 breakout candidates as well, but sadly his game seemed to stall out and even regress in some areas last year. His strength and arm talent are well known, but Aderhold struggles to keep the disc in bounds and putt consistently from C1. Ezra improved his C2 putting from 25% in 2021 to 32% last year, good for 12th best in the division. His C1 putting, however, remained stagnant at 78%, a couple of points below the tour average. He also failed to improve on an OB rate of 11.2%, finishing 2022 even worse at 14%. Among full-time touring pros, only Ricky Wysocki and Calvin Heimburg made C1 in regulation more often than Ezra. If he can clean up the mistakes, Aderhold has the talent to compete for wins on a weekly basis.
Niklas Anttila

If you weren't familiar with the 2021 European Champion and now 2-time Finnish National Champion, Niklas made himself known at the USDGC when he nearly became the event's first European winner. Antilla had the 6th best C1 in regulation among touring pros last season, maintained a relatively low OB rate, and finished with slightly above average putting stats. The most notable area he could improve in is his approach game, which could help take some stress off of his putter. Niklas parked just 9% of holes last year, which ranked 72nd in the division, despite having one of the top C1 in regulation percentages. Poor performances in Emporia and Jonesboro really brought down his averages as well, if you remove those tournaments he averaged a 10th place finish at ES and Majors. Having just recently turned 21 years old, Anttila is loaded with potential and should be considered the top European player behind Simon Lizotte.
Jake Hebenheimer

Most well-known for his unique cornhole style putt, Jake's arm talent is severely underrated and actually helped earn him a play-in spot at the Disc Golf Pro Tour championship. Hebenheimer had the 4th highest PPI last season, putting him ahead of players like Simon Lizotte and Anthony Barela. Though he was clearly hindered by subpar putting percentages of 75% from C1X and 20% from C2, he improved those dramatically from his 2021 season, where he finished at just 56% and 15%, respectively. Currently rated 1022, Hebenheimer began the year with just a 997 player rating but recorded 12 rounds rated 1050 or better last season. If Jake can continue to improve his short game and keep the disc in bounds more consistently, he could be competing for top 10s and potentially a big win.
Cole Redalen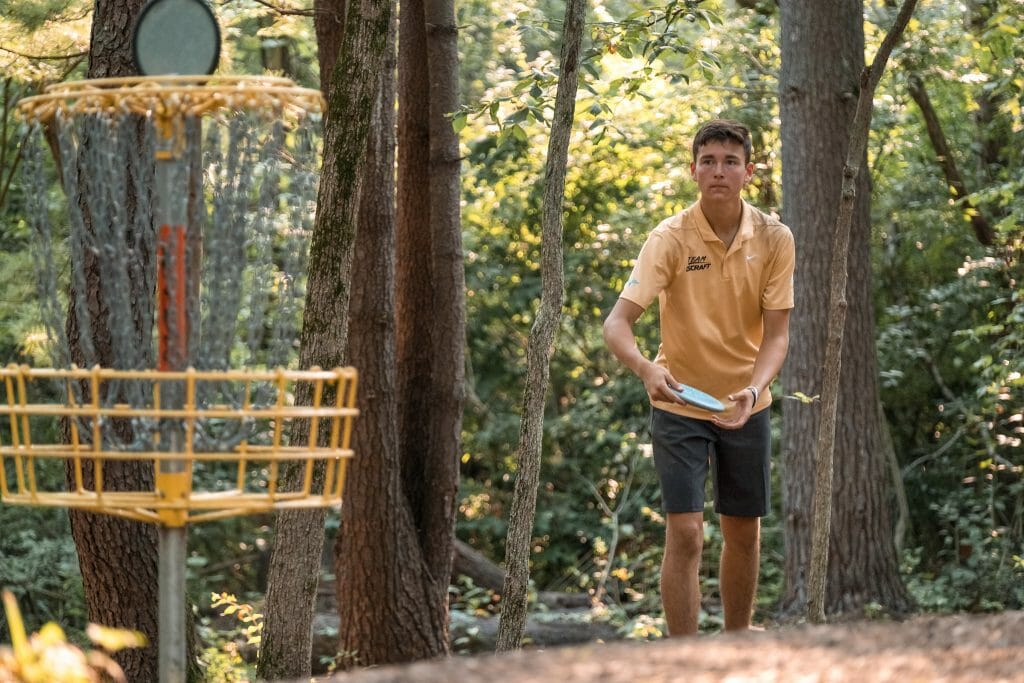 Speaking of arm talent, few players have a more enviable backhand form than the 18-year-old Oregonian. Redalen is often near the top of tournaments in terms of circles in regulation, birdie percentage, or strokes gained tee to green. He struggles to putt consistently and far too often makes big mistakes that derail an otherwise great round. Redalen took an octuple-bogey during the Ledgestone Insurance Open this past year, throwing five shots out of bounds. Cole has also put together some incredible rounds in his young career; the mistakes and inconsistencies point to more of a struggle with the mental game. His putting and OB rate obviously need to improve, but most importantly Redalen needs to trust in his abilities and talent. Once he's able to dial in the consistency, Redalen will be a real threat to win some tournaments.
Henna Blomroos

While we're on the topic of enviable backhand form, nobody in the FPO division threw the disc as well as Henna coming down the stretch this past season. It's no secret what's holding Henna back — her C1X putting was 5th worst among touring pros, and her C2 putting was 3rd worst with just 16 makes on 283 attempts. While her birdie percentage was 10th best at 26.6%, that's abysmal when you consider she found C1 in regulation 37.9% of the time. Henna's tee to green game is good enough that she doesn't need to be a top 10 putter in the division, just getting up to the field average would put her in position to compete for wins week in and week out.
Ella Hansen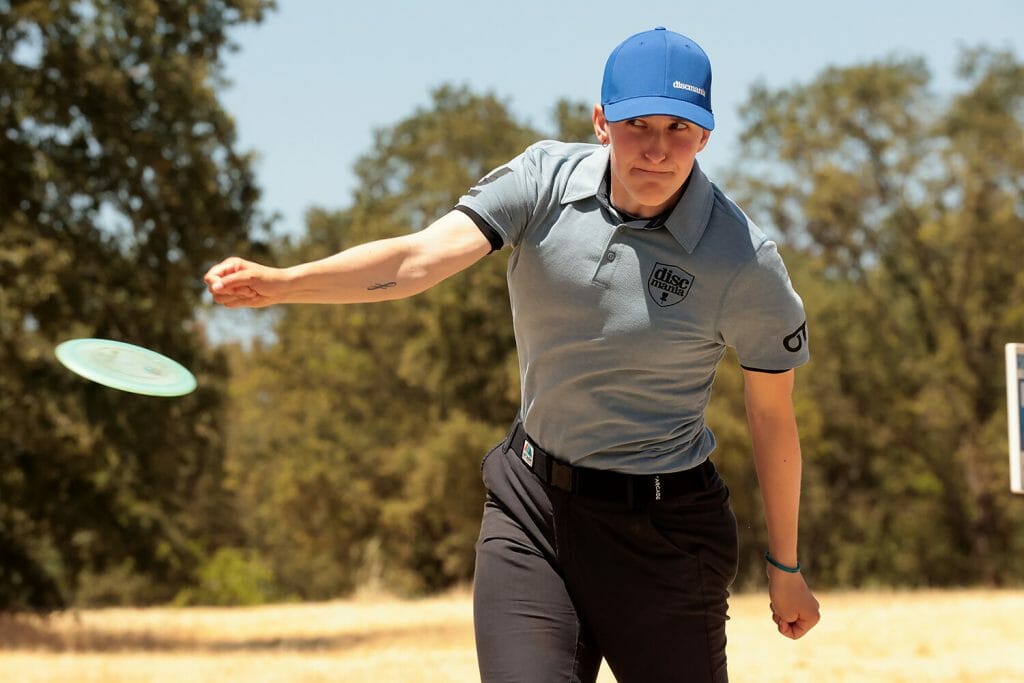 Ella has been improving at a rapid pace ever since she jumped on tour in the 2021 season. From 2021 to 2022, Hansen improved in every single statistical category, most notably taking her scramble percentage from 43rd best up to 13th, and her OB rate from 69th to 39th. Hansen nearly took down the Masters Cup this past season, but eight missed putts and three OB strokes in the final nine holes knocked her out of the lead and into 2nd place. While her OB rate and putting percentages leave a bit to be desired, it's important to reiterate not just how quickly her game has improved but the fact that she's been able to progress in every facet. Hansen is still learning how to take advantage of her biggest strength on the golf course as well. Despite throwing 16 feet shy of Jen Allen's world record at the U.S. distance contest last year, Ella ranked just 10th best last season in PPI.
Kat Mertsch

Another player who took a huge leap forward in 2022, Mertsch had an average finish at Silver, ES and Majors that fell from 17.08 in 2021 to 10.27 this past year. While her putting remained fairly stagnant, Mertsch improved tremendously in every other statistical category, including a 9% jump in birdie percentage and a 10% drop in bogey percentage. By now you may be noticing a theme among most of these players, OB rate, scramble percentage, and putting is where they often tend to underperform relative to the top players in the division. Kat is no exception here, but I'll be most curious to see if her putting can improve in the 2023 season. While every aspect of the game is important, putting averages are continuing to go up across both divisions. At this point if you're not making putts more consistently each season, you're actually losing ground to the field. One thing fans of Mertsch don't need to concern themselves with is her work ethic: she's logged 1,476 holes on UDisc in each of the past two seasons.
Holyn Handley

Holyn Handley recorded just five events in the 2021 season before joining the tour full-time in 2022. Her worst event of the 2022 season was a 19th place finish at the Dynamic Discs Open in April; she returned to those same courses four months later and finished 3rd at the World Championships. Kristin Tattar and Paige Pierce are the only players that finished the season ahead of Handley in birdie percentage, and she ranked in the top 7 of every tee to green statistic. While putting, OB rate, and scrambling could all be improved, the numbers indicate that Holyn doesn't even need much improvement in order to take down a big event — it's just a matter of putting it all together for one weekend. Even a modest improvement on the greens and scrambling could be enough to push her inside the top 5.
Emily Beach

After playing a handful of events from 2018-2021, Beach came on tour in 2022 and earned a couple of podium appearances, including a runner-up finish at the Discraft Great Lakes Open. Contrary to most of the players mentioned above, Emily is a fairly good scrambler and putter, finishing 12th or better in each of those categories. Where Beach should look to improve this year is consistency off the tee: her OB rate ranked 51st last year and she finished 34th in fairway hits. Emily does not lack distance; in fact, she finished the season with the 7th highest PPI in the division. The high OB rate along with a low fairway percentage points to struggles getting off the box. Improving that accuracy will cut down on bogeys and get a few more birdies onto the scorecard. She does a good job of converting birdie looks when given the opportunity, now it's just a matter of earning more of those chances.