Could we see another new winner in MPO?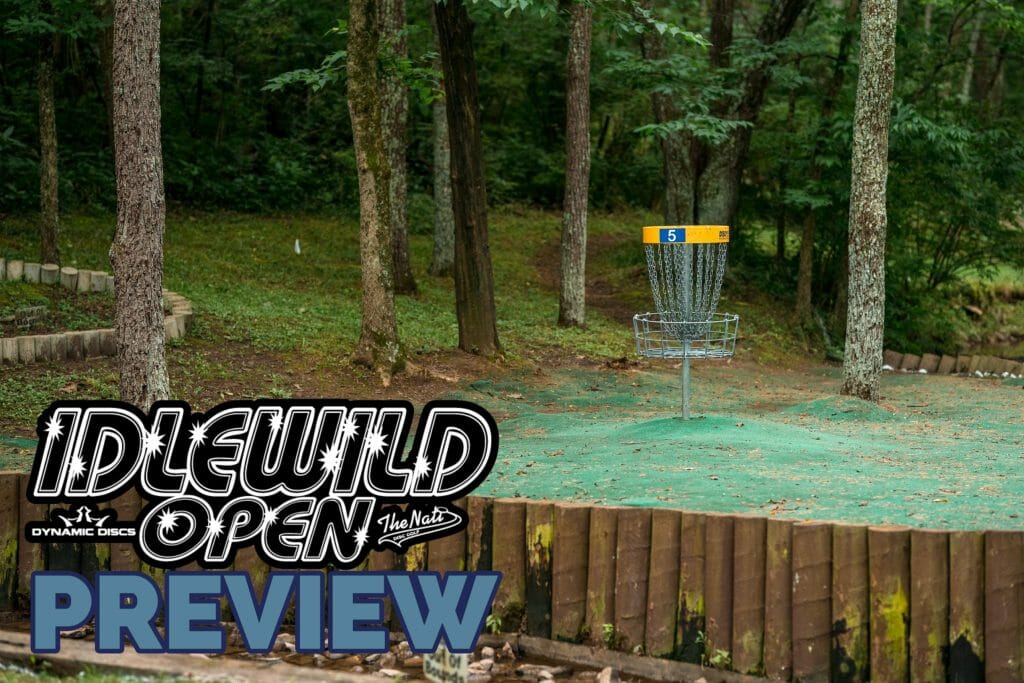 For a sixth straight year, the Disc Golf Pro Tour has made its way to Burlington, Kentucky, for the LWS Open at Idlewild (formerly the Idlewild Open). With a new presenting sponsor and a few course changes, Idlewild will be the last Elite Series tournament until the end of this month for any players not making the trip over to Europe. While this event is normally well attended, a few players have already taken the trip across the pond, including several Europeans who were in the States competing until this point.
With the FPO division coming off their second Major of the year, most of the MPO field should be well-rested after a holiday weekend. Certain players like Ricky Wysocki even got down to Kentucky last week for some early practice at Idlewild. It may not be surprising to see higher scores than expected for the ladies who had to make a nearly 500 mile drive to Kentucky and squeeze in a few practice rounds in brutal heat and humidity.
Past Winners
| Year | Tier | MPO | FPO |
| --- | --- | --- | --- |
| 2022 | DGPT | Isaac Robinson | Catrina Allen |
| 2021 | DGPT | Kyle Klein | Paige Pierce |
| 2020 | DGPT/A-Tier | Eagle McMahon | Ellen Widboom |
| 2019 | DGPT/A-Tier | Kevin Jones | Paige Pierce |
| 2018 | DGPT/A-Tier | Paul McBeth | Paige Pierce |
| 2017 | DGPT/A-Tier | James Conrad | Paige Pierce |
Five Things We'll Be Watching
1. The final round of Idlewild will be this Sunday, and just three days later next Wednesday is the first round of the PCS Sula Open, a four round Silver Series event being held in Norway that several touring professionals are registered for. Players like Calvin Heimburg and Kevin Jones have opted to skip Idlewild and head to Europe early. But others like Ricky Wysocki, James Conrad, and Kat Mertsch are registered for both events. As Friday approaches, it's possible that we'll see a few more players drop from the registration and head over to Europe for a change of scenery.
2. For the first time in over two months, Chris Dickerson will be returning to the Disc Golf Pro Tour as will Paul Ulibarri. Since the Dynamic Discs Open, Dickerson has played just one event, defending his title at the Tennessee State Championship. Chris has not finished worse than 8th since the Las Vegas Challenge and already has three wins on the season including a Major. Paul Ulibarri has missed time due to injury after pulling out of the Dynamic Discs Open back in April. Uli returned to the Jomez commentary booth at the Preserve and should hopefully be full-go for Idlewild. His only cash of the season came at the Las Vegas Challenge and his best finish since then was 71st, so hopefully some rehab was exactly what he needed to come back more competitive.
3. On the heels of the United States Women's Disc Golf Championships, the FPO field is not coming off a bye week like many of the MPO players. And while the courses in Madison may not have been lengthy, the mental toll of four Major rounds will certainly make this week feel like another quick turnaround. Aside from Hailey King, Maria Oliva and Ohn Scoggins also played on the lead card in each round and could either continue that hot streak into this event or suffer a bit of a Major hangover. Perhaps it's a bit easier for someone like Valerie Mandujano to carry over the momentum of her final round without the mental and physical toll of having been in the spotlight all weekend long.
4. One of the most competitive final rounds of the 2021 season culminated in a playoff between Kyle Klein and Andrew Marwede, with Klein ultimately winning his first ES event. What made this event so exciting last year was how many players were in contention on the final hole. Drew Gibson, Joel Freeman, Calvin Heimbug, and Kevin Jones were all tied for the lead as Klein and Marwede played hole 18, which they ultimately birdied. As mentioned above, both Heimburg and Jones, who won this event back in 2019, will not be competing this time around. Coming off a podium finish at the Preserve, Klein's game seems to be coming around at just the right time. Andrew Marwede, on the other hand, has struggled to crack the top 20 this season, with his best finish being 20th at the Texas State Championship. But if Marwede can put himself into scoring positions this weekend, he capitalizes better than anybody else on tour. He currently leads the DGPT in C1X putting at 90% and is 5th best in C2 putting at 35%. Last season was not Andrew's first podium finish in Idlewild either; he finished in 3rd place back in 2020.
5. Paul McBeth has undoubtedly been in a slump since his runner-up finish at the Jonesboro Open, and he still has some unfinished business at Idlewild. Paul came one stroke short of defeating James Conrad in 2017 before getting the win one year later in 2018. McBeth did not play the event in 2019, but in 2020 he failed to hang onto a final day lead and finished in 5th place. And just last year, McBeth was the leader by three strokes going into the final round but struggled to get anything going, finishing in 7th place. Per Statmando, this is the only ES, Silver Series or Major event that McBeth has lost twice when holding a lead going into the final round. It is also the only event where he has missed the podium after holding a lead in the final round, let alone in back-to-back years. At least in the short-term, nothing would be more gratifying for Paul than to come and get a win in Burlington this week before heading to the European Open. Meanwhile, Paige Pierce is coming from the worst FPO finish of her career at the USWDGC to an event that she has won four times in the last five years. Paige will have no easy task if she wants to make it five wins this weekend as the division becomes increasingly competitive. Pierce's average margin of victory in her first two Idlewild wins was 8 strokes, but in the last two wins that average fell to just 1.5 strokes.
The Course
Designed by Robert Herbert and International Disc Golf Hall of Fame inductee Fred Salaz, Idlewild ranked #15 on UDisc's best disc golf courses of 2022. The nearly 10,000 foot track features tight woods, water hazards on more than half of the course and iconic retaining walls outlining several of the greens. For 2022, hole 3 has been redesigned from a straight par 3 into a new par 4 that requires a dogleg right around a mandatory. There's an entirely new hole 4 that plays over two bodies of water, and the previous hole 6 which offered little scoring separation has been removed. One the back half of the course, hole 13 has a new pin position and plays 112 feet longer than last year.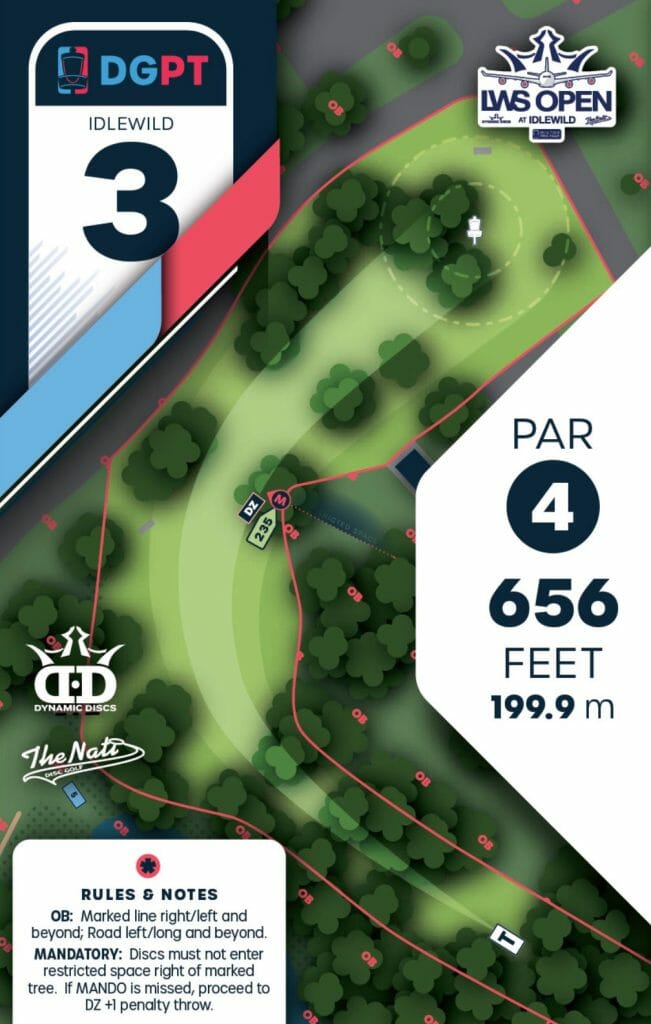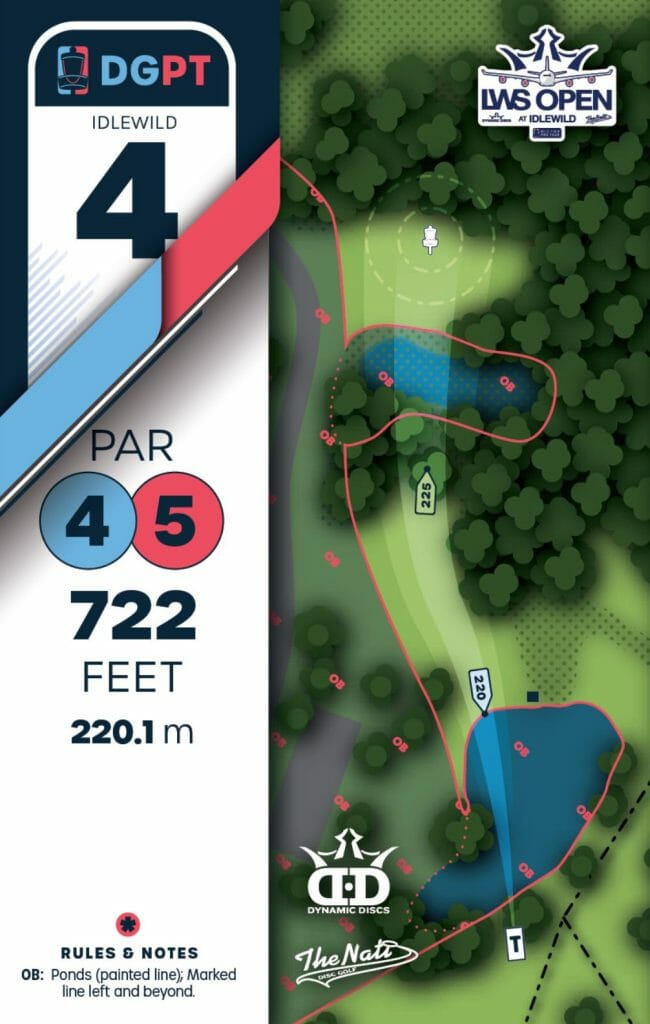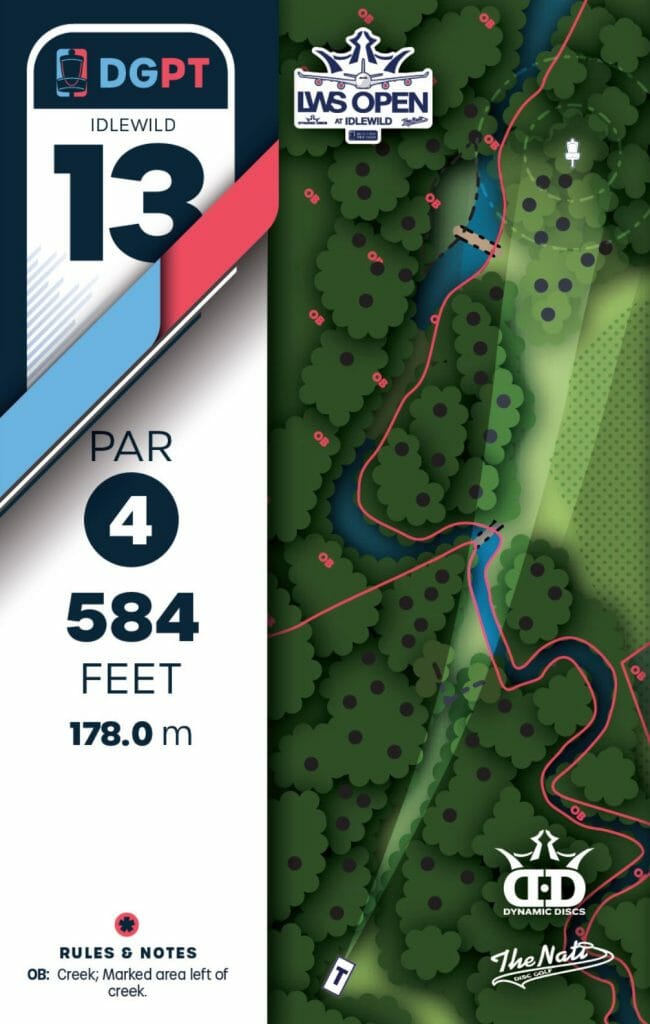 2022 MPO: 9,709 feet Par 69
2022 FPO: 9,248 feet Par 70
2021 MPO: 9,063 feet Par 67
2021 FPO: 8,602 feet Par 67
Here is the 2022 Idlewild caddie book.
Extended Forecast
Some thunderstorms could suspend play at times early this weekend. Keep an eye on that, as well as some potential rain. Nice warm summer temperatures await the competitors either way.
Friday: Scattered thunderstorms with highs in the mid 80s
Saturday: Showers early with sun in the afternoon, highs in the mid 80s
Sunday: Sunny with highs in the low to mid 80s
How To Follow
UDisc Live will have livescoring available all weekend. For video coverage, see our How To Watch post.
Read on for PrizePicks Lines & Best Bets…
Bonus Content for 2022 LWS Open at Idlewild Preview: The Last Stop Before Europe is only available to Ultiworld Subscribers
Already have a subscription? Log in
Whether you visit Ultiworld for our reporting, our podcasts, or our video coverage, you can help us continue to provide high quality content with a subscription. By becoming a subscriber, not only do you receive benefits like bonus content and full article RSS feeds, you also help fund all of Ultiworld's coverage in general. We appreciate your support!