Artistic images turned analytical tools.
When analyzing throwing form in disc golf, the most common approach, and rightly so, is to look at video of pro players (or oneself), preferably in slow motion, in order to identify different elements of the swing and what's working well — or not. A few months ago, we thought of the idea of trying to capture the entire shape of a drive sequence in one single image. We created the Form Shadow.
Initially, we didn't even intend for the images to be used for form critique — it was more about creating an artistic image of the throwing sequence. But they have proven popular online as a way to identify various elements of the swing and could prove useful as a diagnostic tool to compare your own form against. Here's what we've found so far.
Initial Response from the Disc Golf Community
The response from the disc golf community, since we first shared our Form Shadows, has been amazing. We've taken the feedback and comments we've received and tried to incorporate them into each new Form Shadow we create. Ultimately, we try to alter the edit style just enough each time in response to a direct suggestion or request.
This was the first Form Shadow: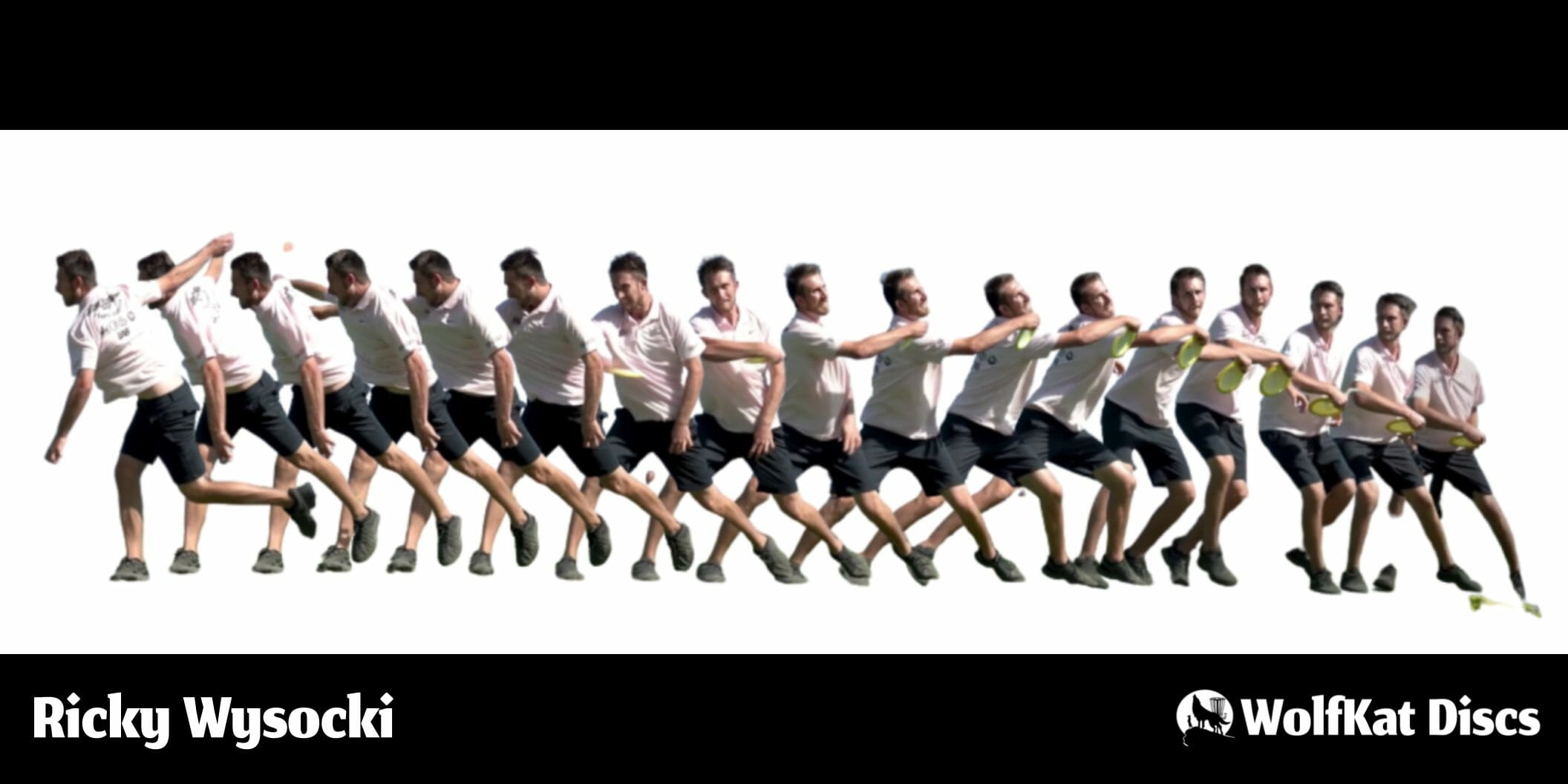 It has never actually been shared, though! We decided to share fellow Canadian Thomas Gilbert as our first public Form Shadow. Thomas liked the image and put it in his Instagram story, really amplifying the audience who could see it. When we did feel ready to share a Wysocki Form Shadow, our technique had improved over that time, so we created Ricky 2.0, ending up with this: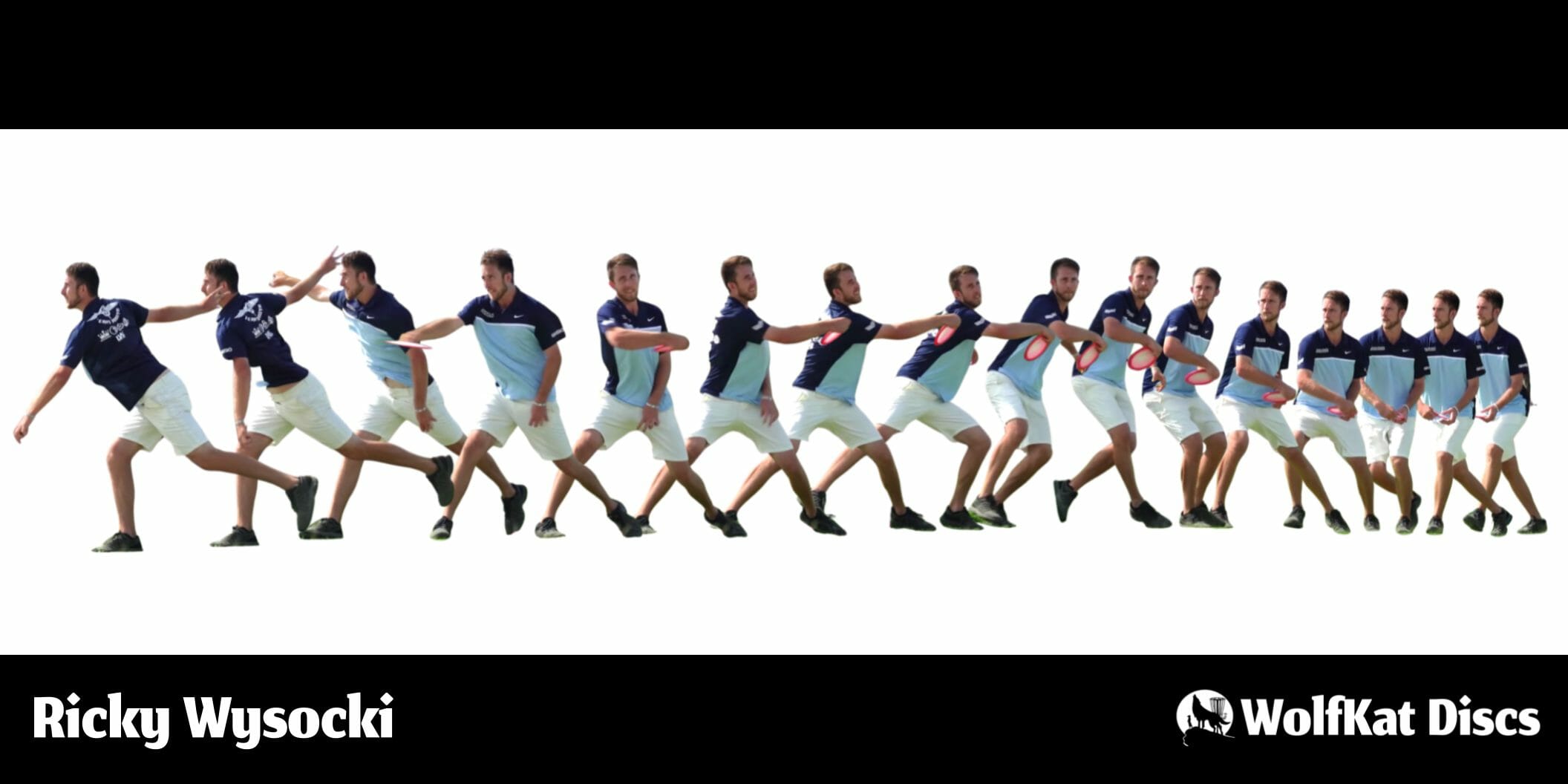 We knew from the beginning that Form Shadows were a unique image but didn't know how people would find value in them really until we shared them. We have primarily shared through our Instagram and Reddit accounts as well as a Facebook Form Check Group. Many discussions and comments began referencing a particular moment or timing in a drive sequence, but it was a challenge to be accurate as to which image you were referring to. To help facilitate this discussion, we created the subreddit r/formshadow (currently with 352 members) and have been putting a "Mechanics Version" of each Shadow in there. Essentially, each frame spaced without overlap and numbered so they can be referenced easily.


A few users have been taking these Mechanics Versions and comparing them to the pitching and hitting mechanics of baseball with a lot of similarities and great success.


Both of us have a background in education and know how different people learn in many different ways. While the disc golf community seems to be oversaturated at times with "form check" videos and advice, a single image, broken down frame by frame, may provide some subtle information that might not be easy to pull out of a video for some people.
Additionally, by creating a new resource in the disc golf form world, we hope we are able to help establish language/terms for moments in the drive sequence of any player so that they can be compared easily: Run-up, X-step, Load, Stride, Swing, Release, Follow Through. By trying to capture the same moments of each player for which we create a Form Shadow, we could also then compare across all players at the same moments in their swing. This could help a lot of players identify the part of their drive that is out of time by seeing the overall shape of their drive in comparison to others.
Observing the Overall Shape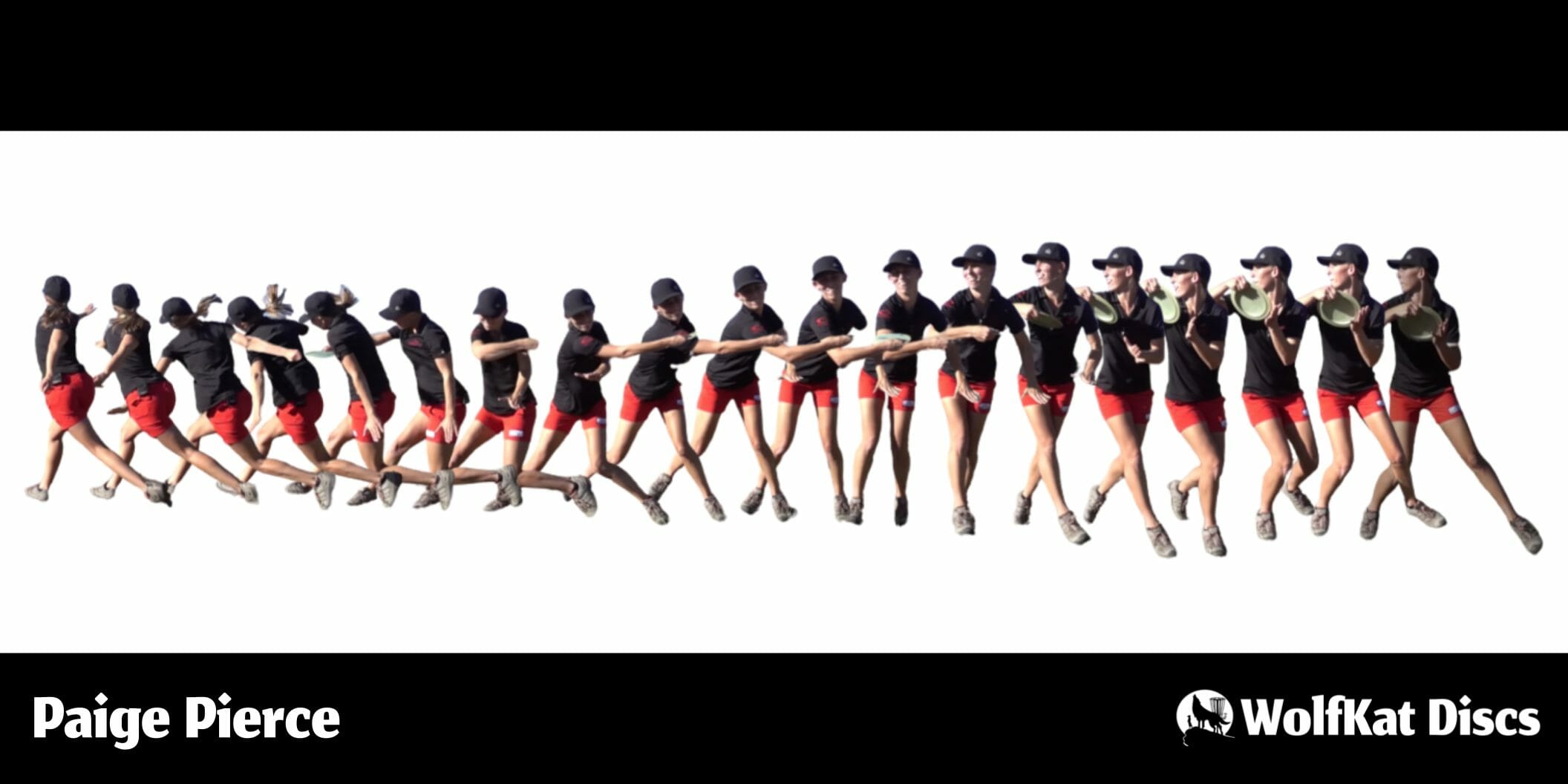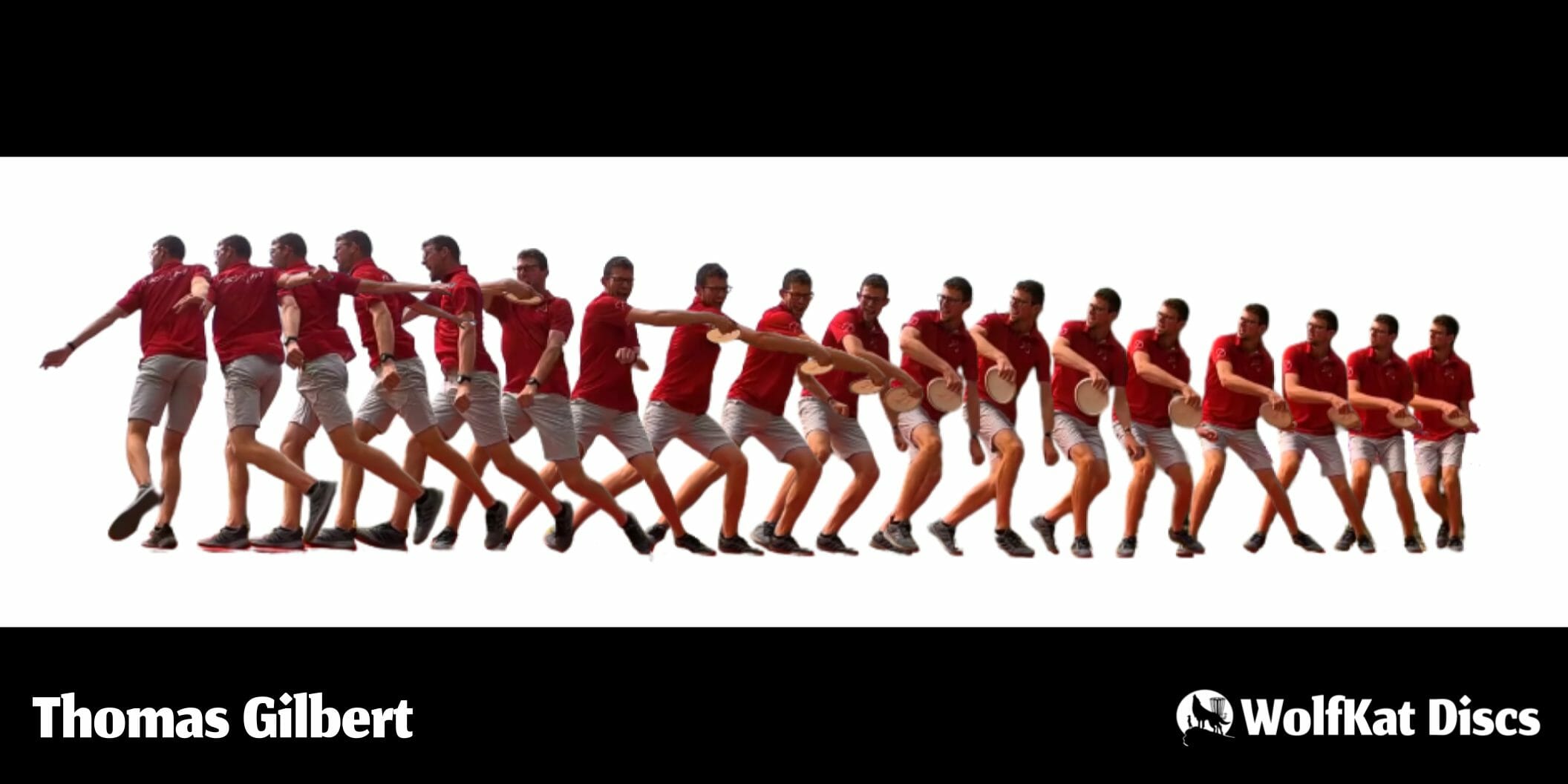 We are not form experts by any means, but we can all see shape and patterns in the drive sequence when presented like this.
Let's compare Paige Pierce to Thomas Gilbert. Obviously, they have very different body types just from height alone. You can see a radically different overall shape to the Form Shadow, though some key moments are identical to both. Some obvious differences are how low Pierce gets through her swing and release, whereas Gilbert starts low in his run up and then stands taller through the plant, swing, and release.1
Trying to track the head or hip height throughout the drive sequence in a video is a challenge, but in this format, we can somewhat connect the dots.
Collaborating Out of Necessity
We ended up having a lot of people ask for a forehand Form Shadow. We could think of no one else to be the first other than Scott Stokely, the original forehand bomber. The challenge was finding the right video publicly available  –we couldn't. So we messaged Scott on Instagram and showed him some of what we had made so far; he loved them and sent us over a couple videos of his forehand for us to edit. It was great to collaborate and made his Form Shadow that much more meaningful.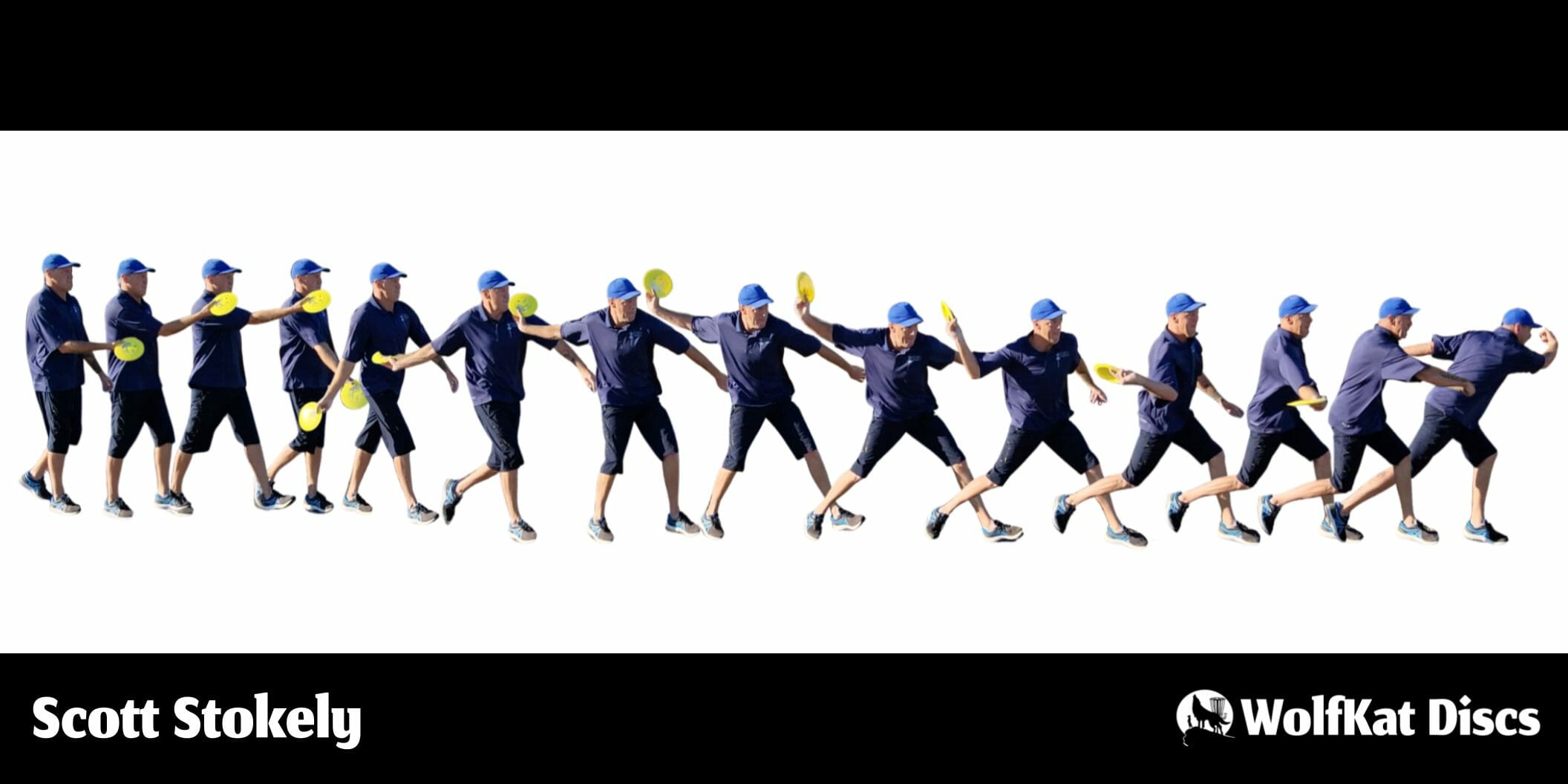 The challenge we are facing at the moment is accessing quality source video of pros throwing, shot from the correct angle. There are few videos available, and they are not always the perfect shot. We have since been reaching out directly to pros and asking if they want to collaborate. The response has been good so far; we have had a handful of replies with some pros expressing interest. We are just waiting on source files from them at this point.
Lack of quality source videos is particularly an issue when trying to find FPO footage, as it is lacking. We hope that Form Shadows can help play a role in getting more eyes onto the incredible FPO players in the game. Here's a look at Lisa Fajkus' forehand form: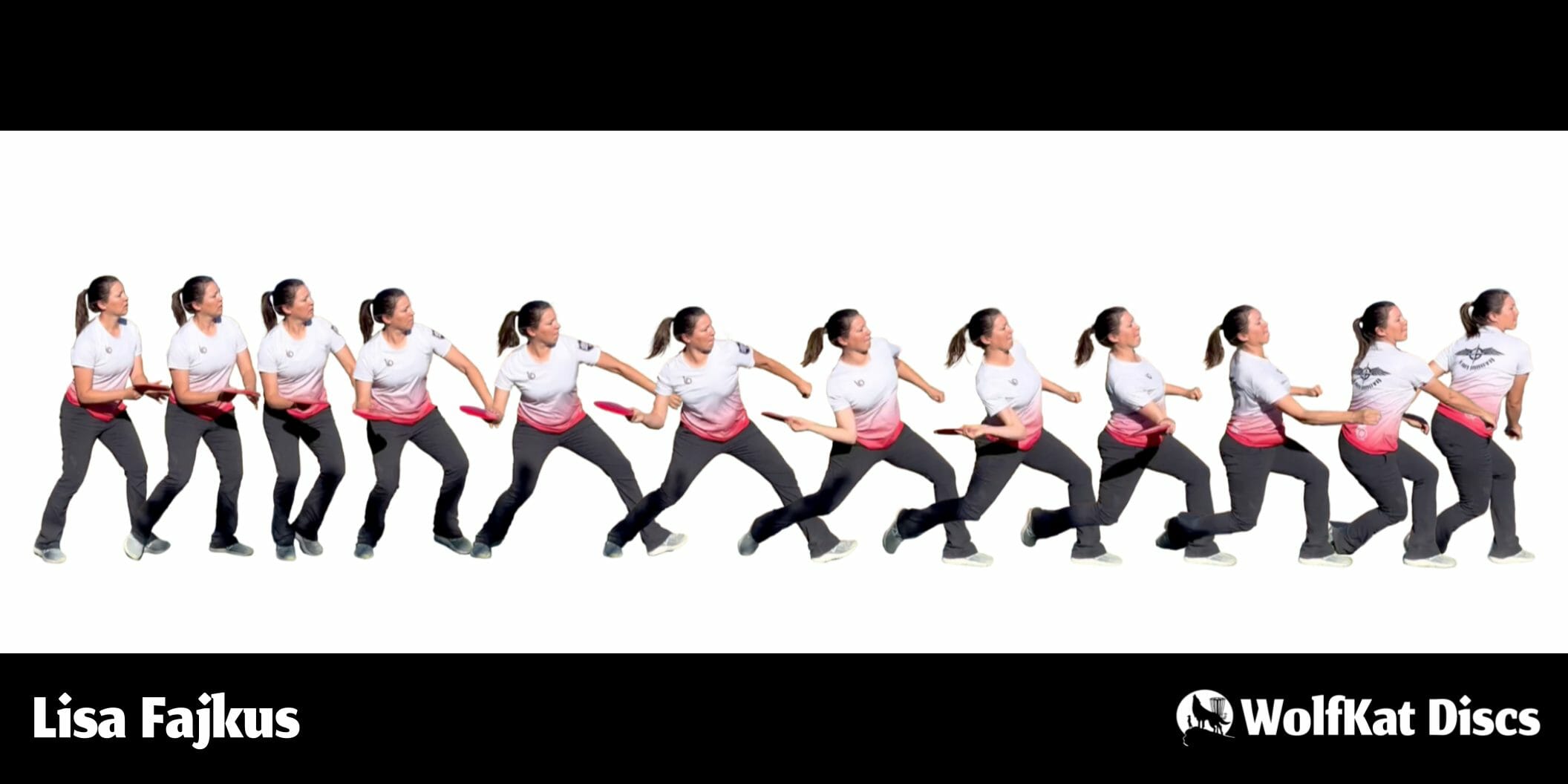 Amplifying Players
As social media continues to play a major role in up-and-coming players getting noticed and seen, we hope that Form Shadows can help to amplify their name and unique style. We ran a giveaway recently and awarded three Instagram users the chance to have a Form Shadow created of their form. The interest was great and we just released the first winner's Shadow on our feed.
More Use Cases
After Nikko Locastro's incredible skip ace at the All-Star Weekend, we thought we might use the Form Shadow format in a bit of a silly way but also to demonstrate that this style of image can be used to capture a moment, any moment, and maybe help cement it even more in people's minds. As we continue to share more Shadows with more people, we think this might be another use case for them.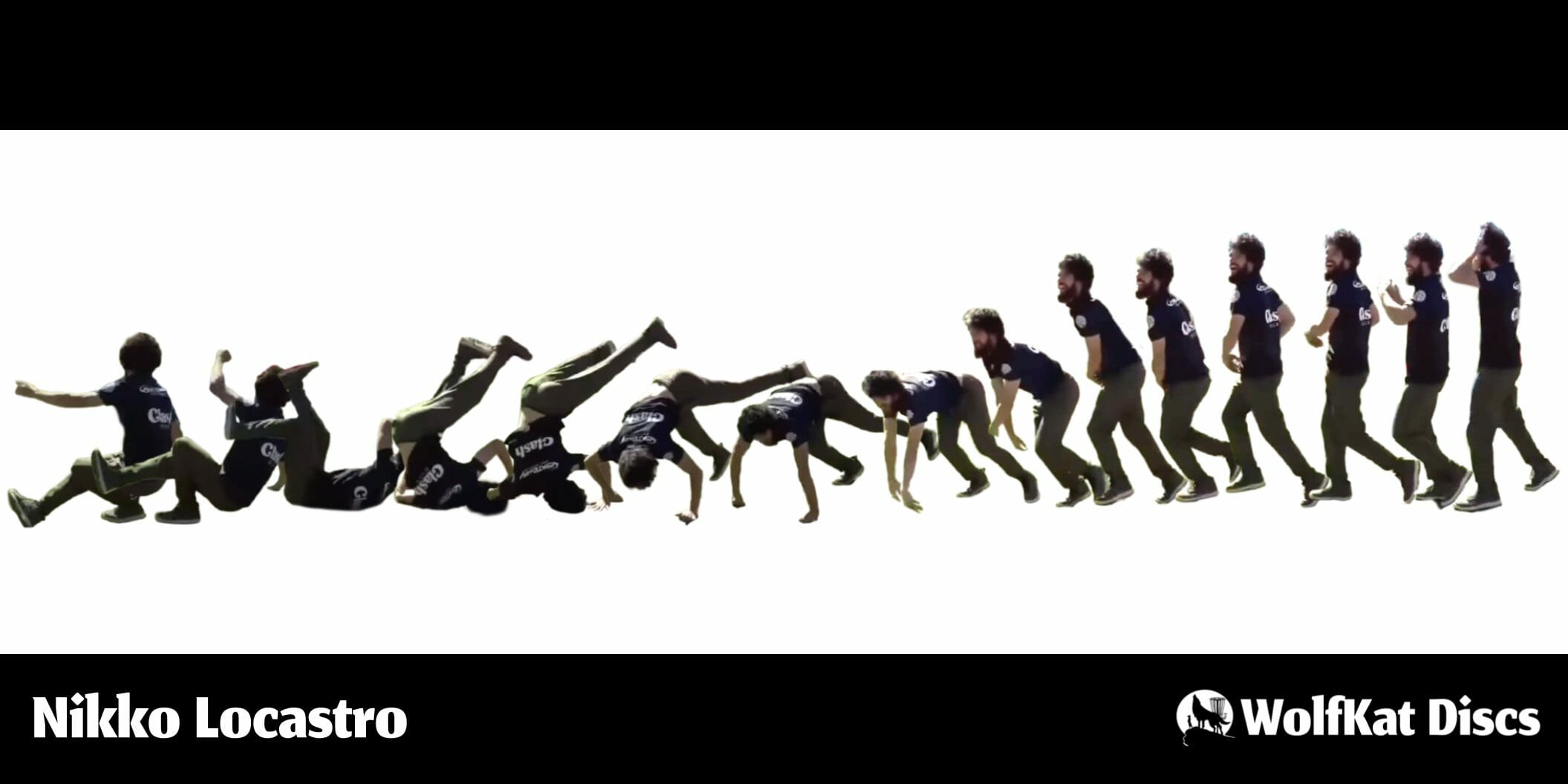 Future and Timing
We feel that these Form Shadows have a lot of potential in various areas of the disc golf community. How quickly we move through our road map is contingent on a variety of factors, many of which are out of our hands, but we are confident that a Form Shadow can eventually become a valuable tool in the bag of many disc golfers. From form improvements to a disc golf poster every young fan has on their wall, Form Shadows have an exciting future for both pros and the average golfer.
---
Note that Gilbert appears to be throwing an anhyzer or even a roller here. ↩