Majors matter a lot, but so do top finishes at Elite Series events.
Last updated before the COVID-19 pandemic in 2019, the PDGA World Rankings are returning in 2022 with a revamped formula.
The PDGA announced this week a new US Tour ranking (available now) with plans to roll out a European Tour ranking this summer around the time of the European Open, the continent's major championship. In addition to the continental rankings, a combined world ranking will be released in early 2023. Each of the ranking sets will be updated after every major to provide an updated list of top-ranked players throughout the season.
Although the ranking formula is similar to the previous one, feedback from pro players led to some changes, including an increased emphasis on wins, top three finishes, and top 10 finishes, each of which is given its own category in the overall player score. The US rankings also include a category for rating (at Elite Series events and Majors, not overall player rating), average finish at Elite Series events, and finish at each of the US-based majors.1
There are numerous mechanisms in place to tamp down the impact of a bad tournament performance, including dropping a player's worst major finish (if they attend all three US-based Majors), only keeping the top 12 Elite Series finishes, and assigning players that miss the cut or fail to finish or skip an event the same result: the finishing position of the cut line +1.
"The formula is designed to be a little less volatile and more of a bigger picture of performance over a year," said PDGA Marketing Director Danny Voss.
Nearly 30% of a player's score is their two best finishes at majors2, making it a significant factor in the rankings. "The Majors are the highest tier of competition, and those are the tournaments that players want to win," said Voss.
The separate US and European rankings will only consider performance at tournaments on each continent: Kristin Tattar's #5 US ranking is based on her stint competing at Worlds, The Preserve, Great Lakes Open, and the Des Moines Challenge. Other top European players like Eveliina Salonen and Henna Blomroos are not ranked, since they did not compete in the US in 2021.
Here are the US top 10 rankings for both MPO and FPO under the new PDGA ranking system: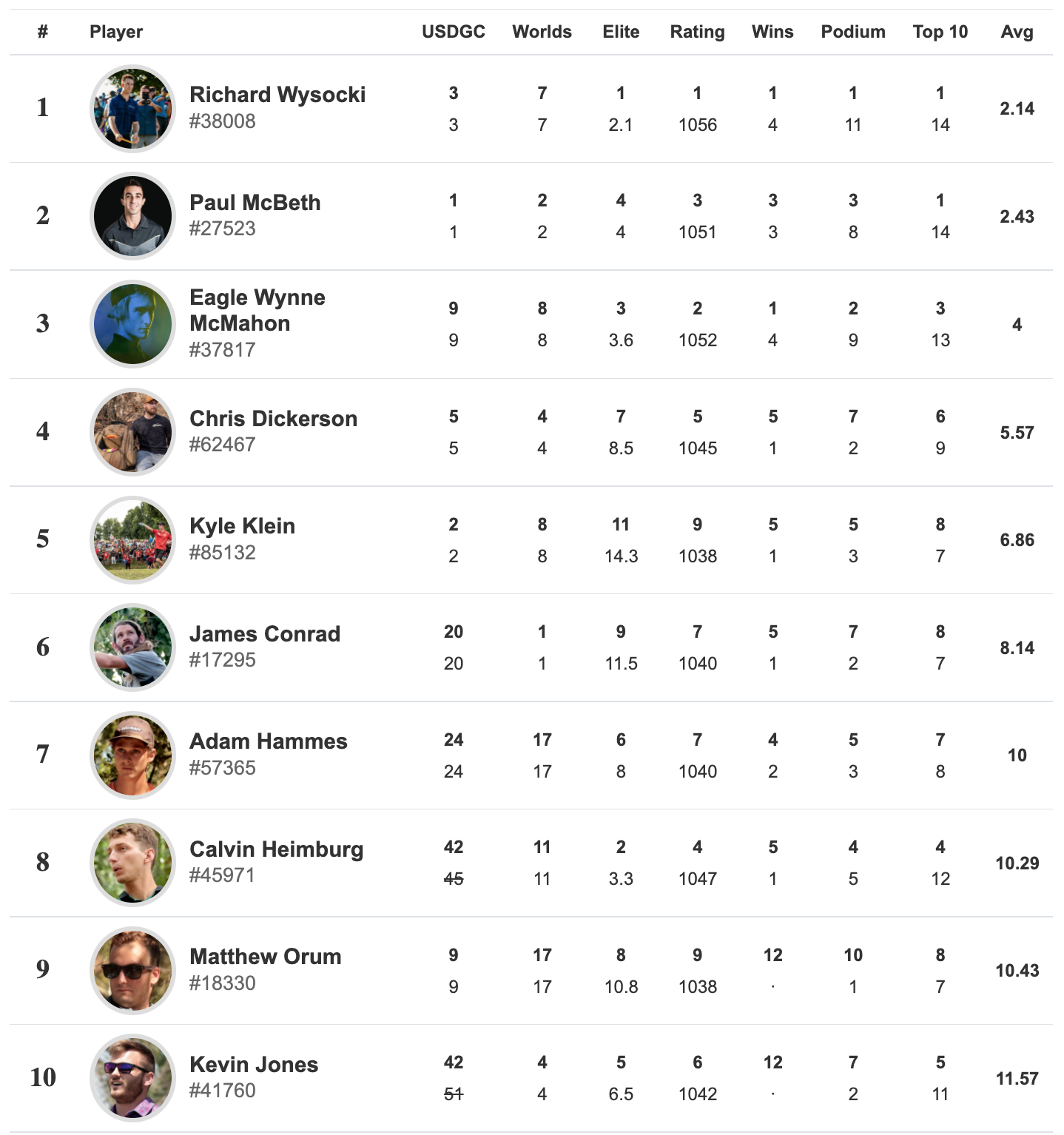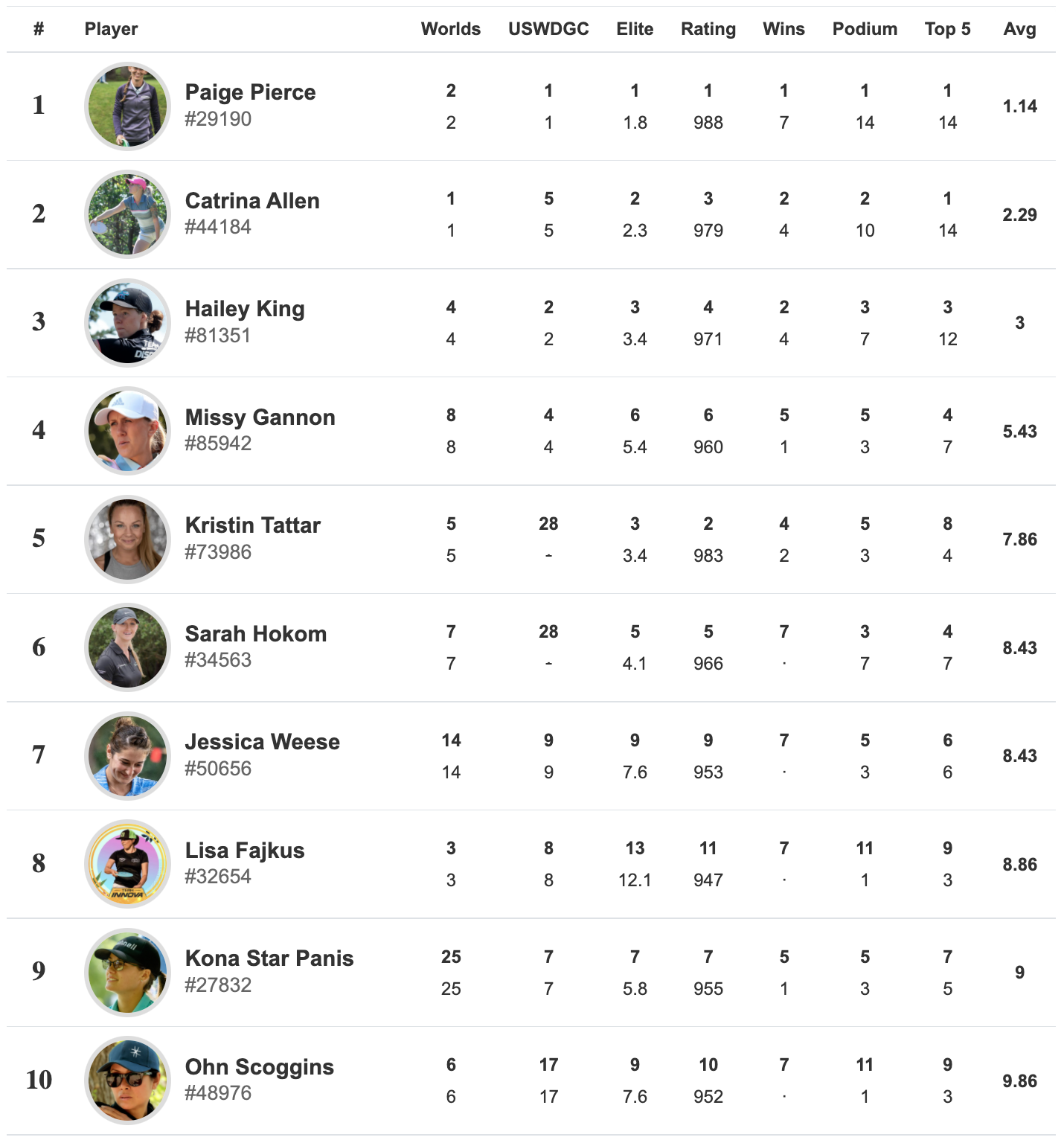 Here are the full US MPO rankings, FPO rankings, and a deeper explanation of the ranking system.
---
Champions Cup, Worlds, USDGC/USWDGC ↩

for the European ranking, it will be the finish at the European Open ↩