They're ready to play. We've got 'em ranked. Who is in our top 25?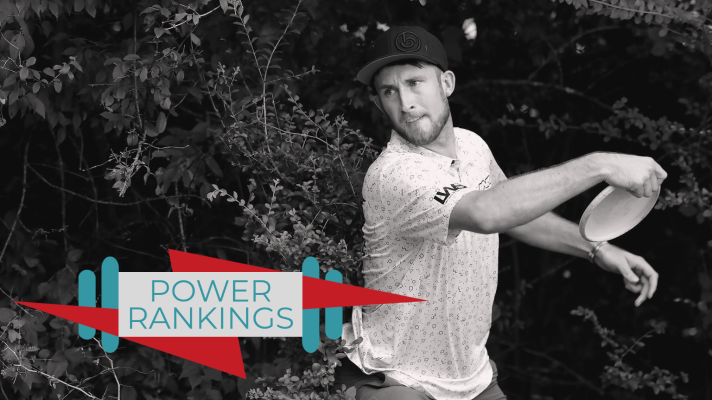 Coverage of the 2021 USDGC and TPWDGC is presented by Skybreed Discs.
A look back at the last five elite events — Delaware, MVP, Green Mountain, Match Play, Music City — and you don't see a repeat winner in the Open field. Two of those events also had first time Elite Series winners in Connor O'Reilly and Mason Ford. Some top players also elected to skip a couple of events in that stretch, meaning the group we'll see at this week's USDGC will be the first time we've seen a full strength field in a bit of time. And right in time for the year's final Major.
Despite not getting a win since Ledgestone, Ricky Wysocki has finished second at the last four traditional format events he's played and that consistency has seen him retain first in the Power Rankings for another cycle. He'll be trying to get a monkey off his back at USDGC, and will need to hold off a surging Chris Dickerson who will be trying to defend his 2020 title. And while Wysocki has the forehand to succeed at Winthrop, Adam Hammes is also lurking close by and ready to prove his two Elite Series wins in 2021 make him worthy of becoming a Major winner.
They're ready to play. We've got 'em ranked. Read on to see who else made our top 25 heading into the USDGC.
Methodology: We combine an algorithmic objective ranking with subjective ballots submitted by UWDG staff. The algorithm uses a standardized scoring model to compare elite events, awards competition and cash bonuses, and features a decay function that gradually phases out past results. For the subjective ranking, staff consider the following criteria: 1. results from the 2021 Elite and Silver Series events, 2. UDisc and PDGA statistical measures, 3. the previous UWDG Power Rankings, and 4. how well players pass the eye test (aka "film study").
MPO Power Rankings
Full breakdowns for each player continue below.
Bonus Content for Ultiworld Disc Golf MPO Power Rankings (US Edition): October 5, 2021 is only available to Ultiworld Subscribers
Already have a subscription? Log in
Whether you visit Ultiworld for our reporting, our podcasts, or our video coverage, you can help us continue to provide high quality content with a subscription. By becoming a subscriber, not only do you receive benefits like bonus content and full article RSS feeds, you also help fund all of Ultiworld's coverage in general. We appreciate your support!