How to watch the inaugural event at the Steel Club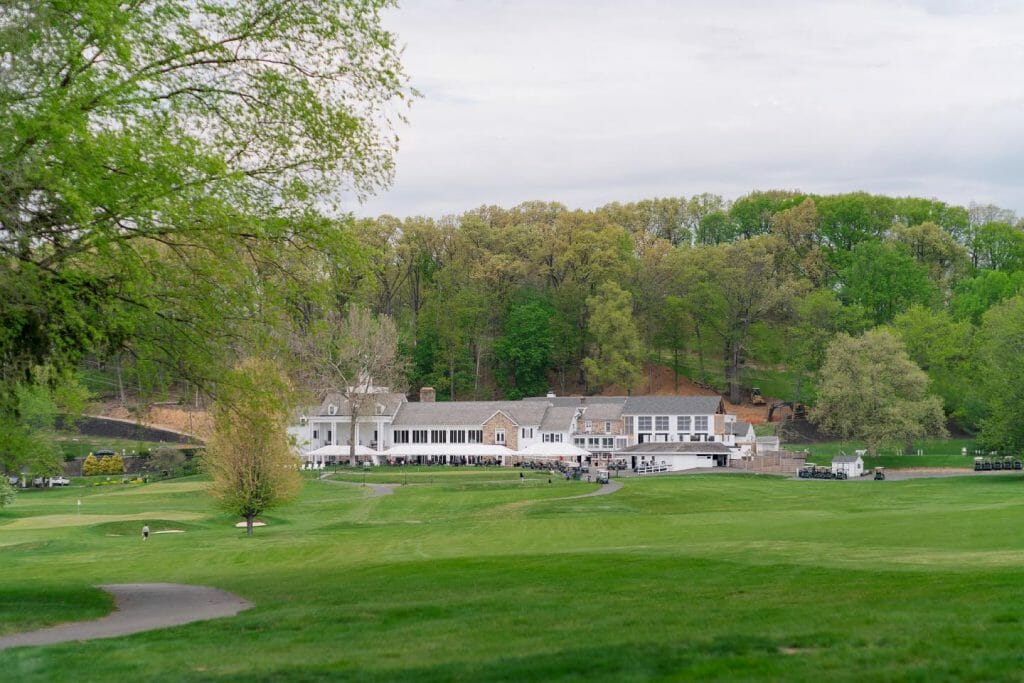 It's not often we get a completely new look at something in disc golf, but this weekend's Disc Golf Pro Tour Match Play Championship is just that.
We haven't watched a Tour event at the Steel Club yet, so the golf course backdrop in the Lehigh Valley will be fresh. With an alternate format, there's new layers to the game plans for the pros. The players seem to be in good spirits having already earned their way to Pennsylvania to make some extra cash and bring home bragging rights, so all in all the competitive weekend has a nice All-Star spirit to it.
Format
The top 16 men and 8 women of the Disc Golf Pro Tour, based on Pro Tour points through the Idlewild Open, were invited to compete. This is a match play style event, where players are seeded and put in brackets. Cumulative score does not matter. If you beat your opponent on a hole, you get a point. Score the same and no points are awarded. If a player is ahead by more points than holes remaining, the match ends. Winner advances.
Brackets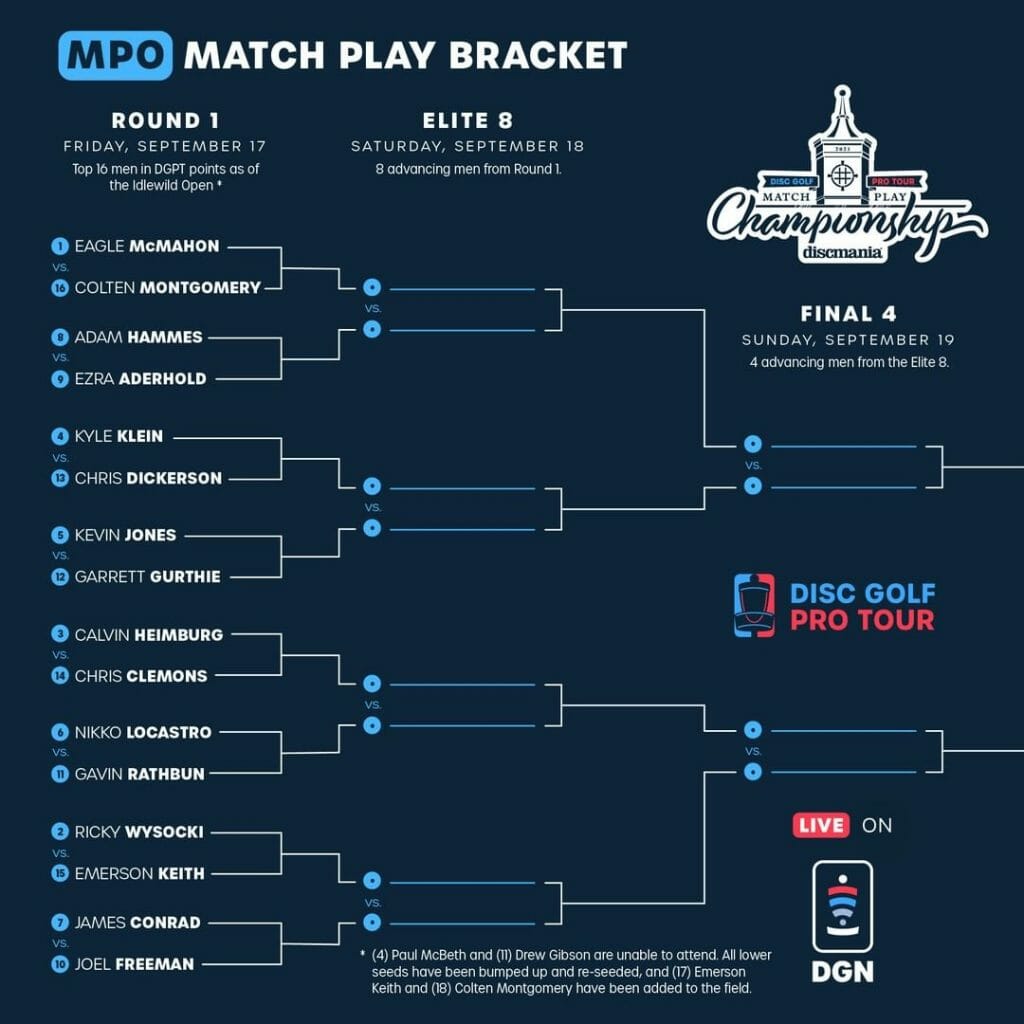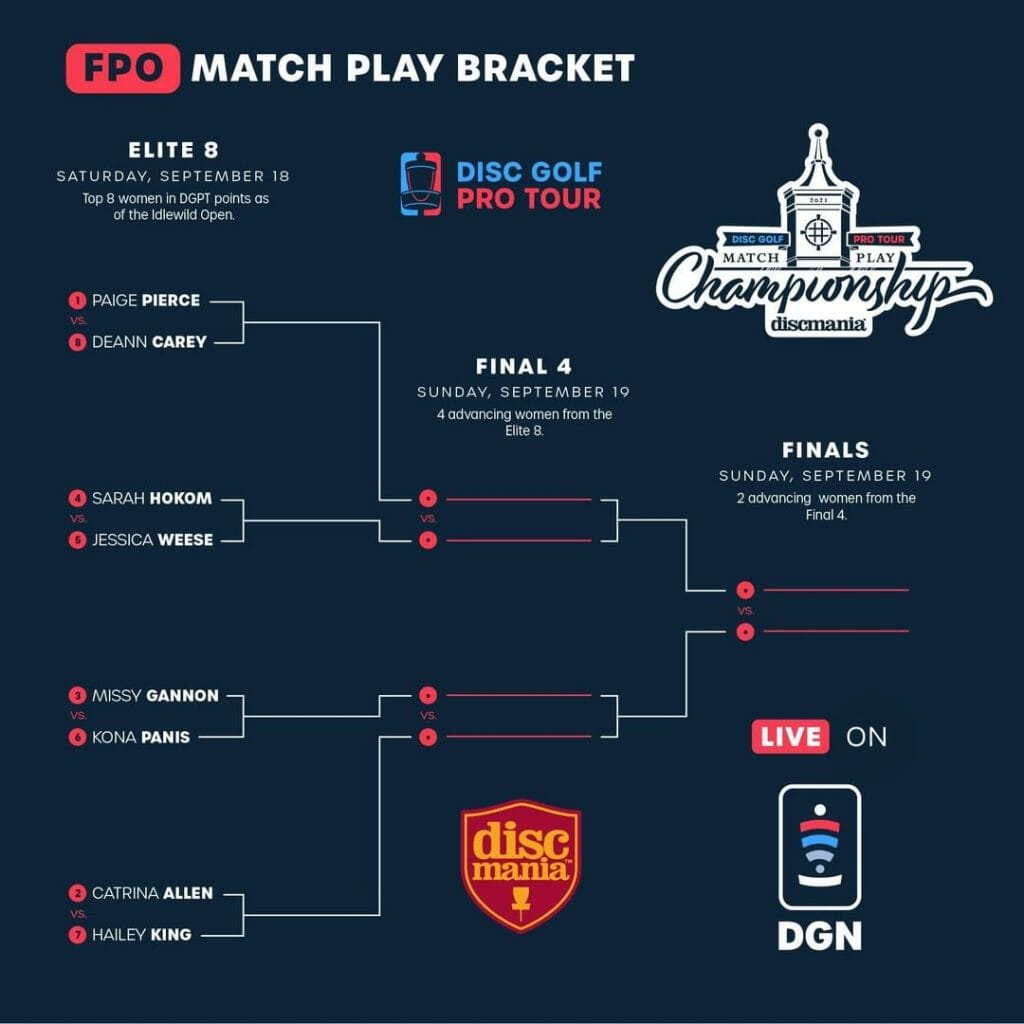 Payouts
Every player will get paid just for showing up to compete at the tournament. And there are big $10K payouts on the line for first place, one of the highest prizes of the season so far.
Here's the full payout table for the $61,000 total purse: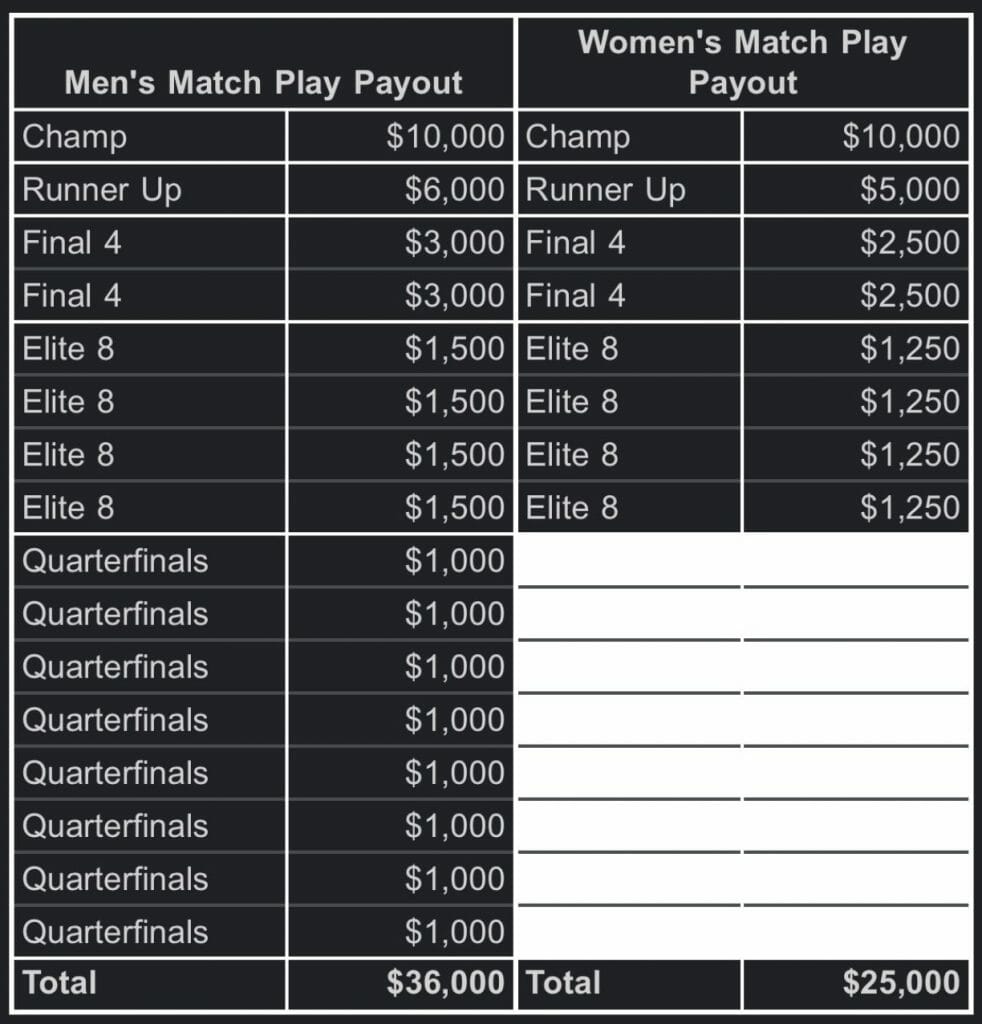 Opening Round Matchups To Watch
These have been the top performers on Tour all year, so the new format and added cash — a minimum purse of $20,000 was promised — will make every matchup worth following, but a couple stand out.
MPO – #5 Kevin Jones vs. #12 Garrett Gurthie
It's two of the better showmen facing off in round 1. The course will have length, golf fairways, and guarded landing zones, which means these two may be trading rollers, grenades, and big drives back and forth all Friday morning. With several par 4s, both players may be able to play aggressively for a point-taking eagle.
FPO – #2 Catrina Allen vs. #7 Hailey King
It's a tough draw for a no. 2 seed to have to face a multiple-time Elite Series winner in the first round, but King skipped a couple DGPT events over the summer and her Green Mountain Championship win didn't count toward the seeding — she finished the season in fifth place. King's coming off the big W in Vermont and Allen is back to playing world champion golf. Either of these players could win it all and one will be gone quickly.
The Course
Steel Club Modified 12 Hole Layout: MPO – 7,610 feet, par 43; FPO – 6,615 feet, par 44
The Steel Club DiscGolfPark, designed by DiscGolfPark Course Designer Steven Braud, was established in 2018. Located on the beautiful grounds of the Steel Club in Hellertown, Pennsylvania, players at the Match Play Championship will compete on a modified 12 hole layout created by Simon Lizotte, Steve Brinster and Braud.
Expect normal golf course hazards such as sand traps, but tee pad and pin placement will utilize some of the property's tree lines.
How To Watch
There will be morning and afternoon sessions on all three match days, Friday to Sunday. Cards will go out at two tee times in the morning (10:04 AM and 10:30 AM) and in the afternoon (2:34 PM & 3:00 PM).
Disc Golf Network will cover every matchup on its livestream, exclusive to the DGN, with coverage beginning at 10 AM and then again at 2:30 PM.
Gatekeeper Media is providing post-produced coverage of the MPO division with select cards being made available next day. GK Pro is providing coverage of the FPO division with select cards available next day. Matches not available next day will be released throughout next week.
UDisc Live will have livescoring for each matchup.