Tamm, Mäkelä, and Rokkanen will be at Music City, USDGC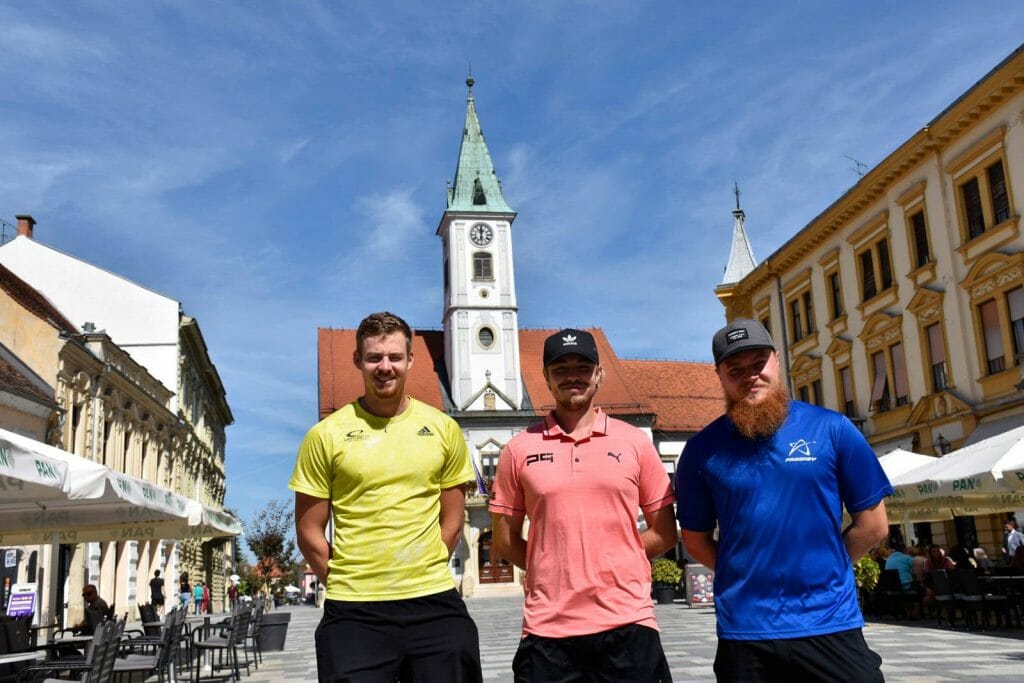 Just like the Estonians who came before them in June for the 2021 PDGA Professional World Championship, another trio of Europeans has been staying and training outside of the European Schengen area in Varaždin, Croatia for the past two weeks in order to travel to the Unites States and compete.
International Players Prepare For Less Global World Championship
Albert Tamm, Kristin Tattar, and Silver Latt all jumped through hoops to get to Pro Worlds earlier this summer, and Tamm will again be making the extended trip stateside in order to compete at the Music City Open and USDGC, which he qualified for via a top 10 finish in 2019. Tamm is also registered for this weekend's Battle for Bedford.
"I have been in Varaždin almost two weeks now and my stay here has been great so far," said Tamm. "The city offers great training possibilities for me – two disc golf courses, where one near the arena used for Drava Forester is a challenging one, and the smaller one is good for practicing always needed finesse shots of the game. My goal is another top 10 finish [at USDGC], but at the same time to give my best there and enjoy the [competitive] atmosphere."
Europe's fourth-highest rated and one of its most popular players, Väinö Mäkelä, is also making the trip along with Finnish compatriot, Luukas Rokkanen.
"It feels good to be here and to practice for upcoming big tournament in the USA," said Mäkelä. "Before this trip I took a 14-day break of disc golf, but now after this "Croatian camp" I feel that my game is getting back together and I will be ready to battle with all the pros. I hope to earn a USDGC spot at Music City Open. Last time I was competing at USDGC I took 33rd place, so if I get to compete at it again — for the fourth time — hopefully I'll be able to improve that and end up in top 15."
Rokkanen qualified for the 2020 USDGC with his finish at the 2020 Alutaguse Open. He has been looking forward to returning for his second USDGC, after playing in all the of the Disc Golf World Tour events in 2017 and qualifying at the Aussie Open.
"I will expect better finishes than I have achieved on my last trip there in 2017, but I would be happy to play my top game, and then everything will be good," said Rokkanen.
Rokkanen and Mäkelä are registered for MCO and the Carolina Clash prior to USDGC.
The players have been hosted by Lagoda Disc Golf and Triple Bogey Disc Golf while in Varaždin, Croatia.