Round 3 Recap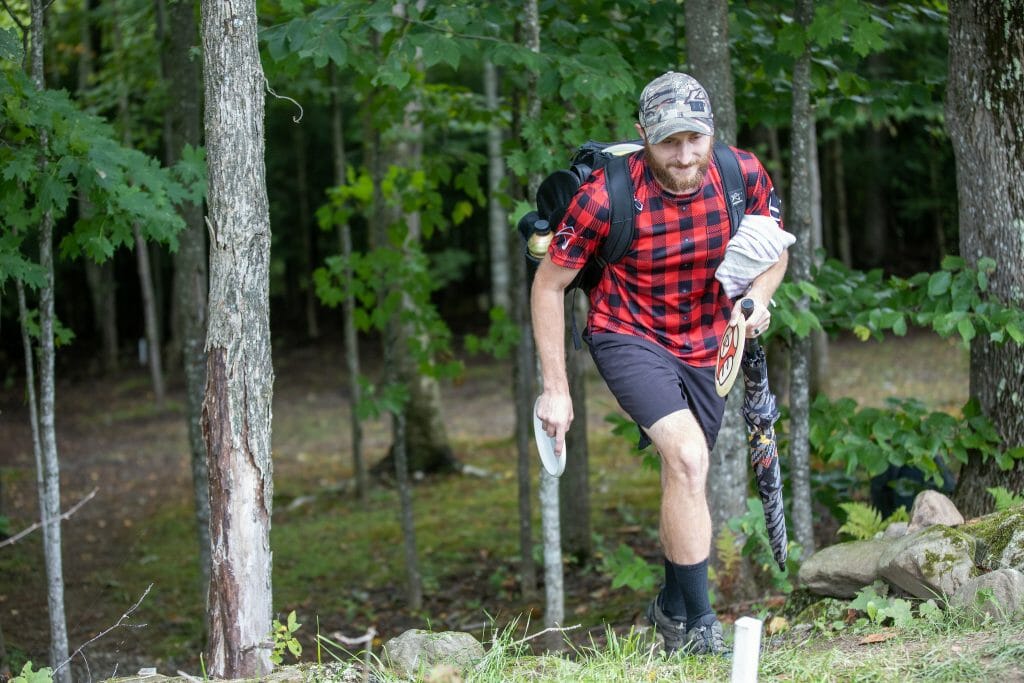 As the Open division moved back into the woods on moving day, the leaders coming in continued to set a torrid pace on Brewster Ridge.
One day after setting a course record on Fox Run Meadows and taking the lead, Chris Dickerson matched the course record 13-under par on Brewster and stretched his advantage to five strokes at 34-under par total. Dickerson has yet to bogey through 54 holes, the only player able to say that, and leads in every major statistical driving category, including strokes gained from tee-to-green (22.57), fairways hits (91%), parked shots (24%), and finding both Circle 1 and Circle 2 in regulation (61%, 89%). Dickerson got his strokes exactly where he should, as four of his five pars came on the four hardest holes to par during the round.
For the second day in a row, Ricky Wysocki and Andrew Presnell put up great efforts yet gained no ground on first place due to Dickerson's heroics. Both players shot 10-under pars to stay in second and third place at 29- and 28-under par, respectively. Each was bogey-free but missed makeable putts inside the circle. Presnell's 4-of-5 rate from C2 was best in the top 20.
The podium may be out of reach for the trio in fourth place. Paul McBeth, Andrew Marwede, and Matt Orum are tied at 21-under par, seven strokes behind Presnell. All three players did not miss a putt inside 10 meters and Orum gets the lead card nod with his third round 9-under score.
Gannon Buhr is searching for his best Elite Series finish since a 12th place outing at Des Moines. He posted a bogey-free, 12-under par to move up 31 spots into a tie for 21st. His unofficial 1081-rated round saw Buhr throw-in from 80 feet and add two makes from C2 for birdie.
Heard
"You know, it's kind of the same thing as yesterday. I hit my lines out here in the woods and I made some putts. I got into trouble once and I was able to get out of it. I'm thankful for that." Chris Dickerson on his record-tying 13-under par.