Round 1 Recap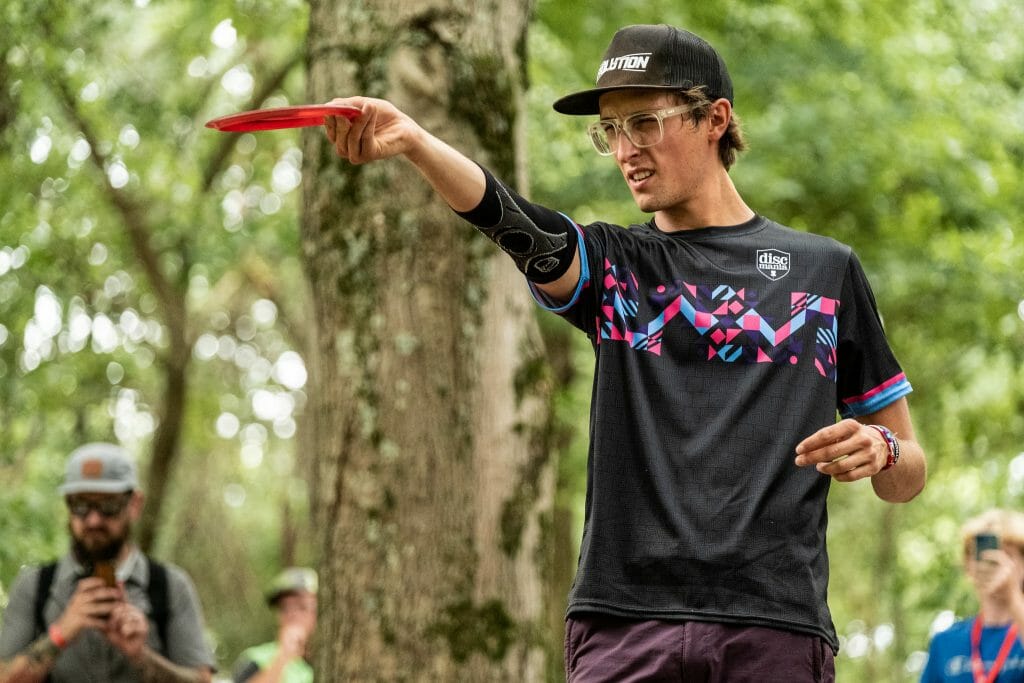 Not bad for a non-woods golfer, huh?

Eagle McMahon is your day 1 leader at the MVP Open, carding a 9-under par against the notoriously stingy Maple Hill course. While his power may be his most prominent superpower, his accuracy was on display Friday, birdieng some of the tougher lines in the sport, and earning a three stroke cushion from the rest of the field going into round 2. McMahon birdied 11 of Maple Hill's 18, even showing room to improve by giving back 2 bogeys. McMahon leads the field in parked percentage, as well as strokes gained from tee-to-green, putting it within 10 feet of the basket on 10 holes within regulation, not that he was suffering putting woes at 89% inside the circle. If McMahon continues to birdie at the rate he managed in round 1, he'll be tough to beat this weekend.
Ricky Wysocki, Adam Hammes, and Joel Freeman will share a spot on the lead card, at 6-under par. 
Wysocki played a clean round that was also devoid of his usual Circle 2 heroics, with no makes an outside circle (0-for-7), instead of leaning on a strong driving and scramble game. We aren't accustomed to seeing Wysocki struggle on the putting green, he also two-putted twice, and if he can get it going for the rest of the tournament, he should stay hot on Eagle's heels.
Adam Hammes had the most volatile day of the leaders, matching McMahon's 11 birdies, including the final five holes, but carded five bogeys on the day as well. Despite excellent stats on both tee and green, scrambling held Hammes back from a superlative round, going 1-for-5 on successful saves. His highs were high, it's just about cleaning up the lows through the rest of the tournament.

Joel Freemen has been a name to look for near the top since Idlewild, lurking in striking range consistently, and he is in contention once again at Maple Hill. Freeman scrambled four times throughout the round to save par, including getting out of trouble twice in a row with a big upshot and 27-footer to keep from carding a bogey. While he played great with his back to the wall, he'll certainly want to rely less on the big saves for the rest of his tournament. His putter was sharp, just getting cleaner off the tee will be the main goal to strive toward.
Back-to-back defending champ Paul McBeth struggled to find the scoring rhythm. He's tied in 24th at 2-under par and had 10 pars for the round despite a 91% C1X putting rate. He only found C1 in regulation at a 33% rate, 23 percentage points lower than McMahon and Hammes.