Final Round Recap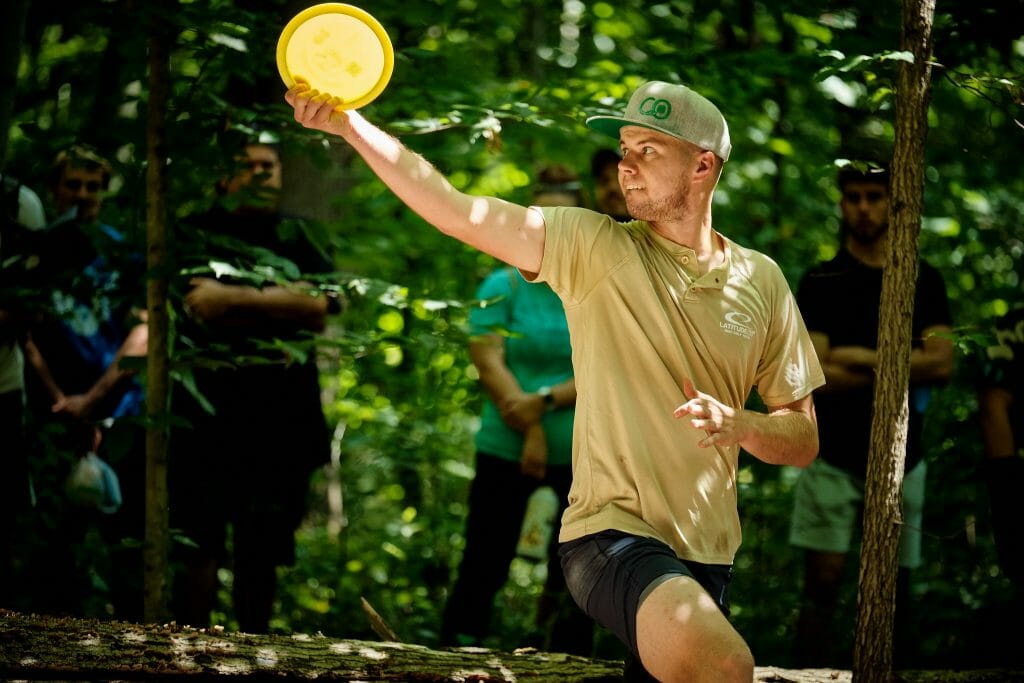 A player we haven't seen at the top of an Elite Series leaderboard before came into the final round at the Delaware Disc Golf Challenge as a five stroke leader with a world champion trying to chase him down. It would be a win for the underdog, however, as a first-time PDGA National Tour winner was crowned on Sunday.
Connor O'Reilly emerged victorious, avoiding the many pitfalls that Iron Hill had to offer. His forehand game was especially strong, shining on a card with standout sidearm players in Ricky Wysocki and Andrew Marwede. While it wasn't his cleanest round, suffering three bogeys and carding pars on some of the softer holes early on in the course, his lead was too great to overcome by the competition. A final round 4-under par pushed his winning total to 22-under par total.
"It's hard to even describe it," said O'Reilly. "Disc golf has been my life the last five years since I found it, and to get a first A-tier win on this level is just amazing."
This is O'Reilly's first brush with lead card contention against a field of this caliber, but his composure looked that of a seasoned vet through most of his tournament. His 11-under par Saturday round will certainly be the peak of his play, but maintaining the lead against Wysocki and a surging Austin Hannum can't be overlooked.
"I mean planning against a guy like Ricky, knowing he's capable of putting down hot scores," said O'Reilly. "He's a guy I like to mold my game after. To feel him coming at my throat down the stretch is a great way to build some experience going forward."
O'Reilly led the division in parked percentage (24%), finding Circle 1 in regulation (52%), and strokes gained from tee-to-green (24.09), and was top three in reaching C2 in regulation and fairway hits. On Sunday, O'Reilly was perfect from C1X putting, but only had to attempt three putts.
The other story coming out of Sunday is certainly the play of Austin Hannum. Before going any further, check out this must see ace from his round, which was the crown jewel of a truly stellar effort. Coming from the second chase card, Hannum put his trademark forehand to use, carving up the tight fairways and consistently scrambling out of trouble. His bogey-free, 11-under round was good for a 1061 rating, and put him back in contention from way out of position. He jumped six spots into a tie for second at 20-under par total, his highest career Elite Series finish and first regular season podium.
Hannum saw success on the toughest stretch of the course, going 8-down on the back 9 to finish out his tournament, including the ace on hole 15. We know from past tournaments that Hannum has the bonafides to play with the best, can he keep this run going into some of the biggest tournaments of the year?

For much of the day, it seemed like Ricky Wysocki was the only player that would be putting pressure on the leader. After O'Reilly started slow out of the gate, Wysocki was given an opportunity to make the race close, but an early bogey and some inopportune pars left him just too far back to close the gap. His round was not without highlights, his eagle on 8 comes to mind, but it wasn't enough to chase down the crown in Delaware. He finished in second with Hannum at 20-udner par total.