Round 1 Recap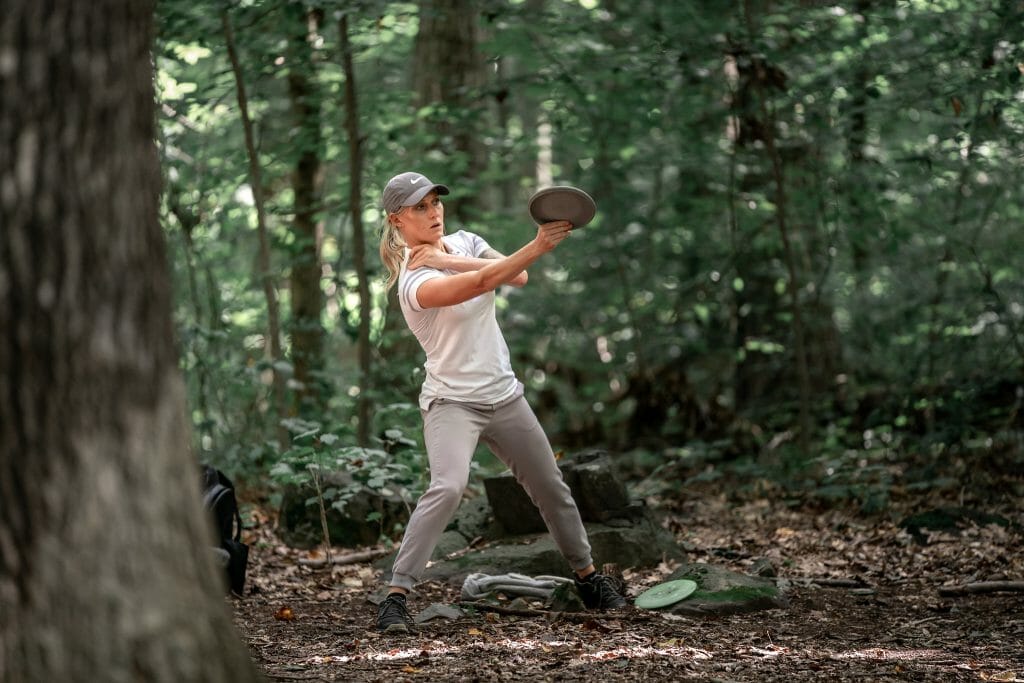 As has been the trend during these dog days of summer, weather delays again hampered the Open Women's division at an Elite Series event. The opening round at the Delaware Disc Golf Challenge was finished before dark, though, and familiar names are at the top of the leaderboard.
She didn't have the most birdies during round 1, but Catrina Allen is ahead of the field by one stroke at 3-under par. Allen didn't miss a putt inside 10 meters, hitting nine consecutive attempts between holes 8 and 16, the same stretch of holes where she posted her only birdies. A 71% scramble rate was third best of the division, and Allen is also reaching Circle 2 in regulation at a 56% rate, also third in the division.
Tied at 2-under par in second place are Kona Panis and Holly Finley. Panis was one of only two players, along with Deann Carey, to score five birdies on the back 9. Her only missed C1X putt of the round came on an 18th hole double-bogey, a two-stroke blemish that cost her the outright lead. Finley's fortunes on 18 were different, as a C2 birdie gained her the stroke and second place tie.
Unlike the Open division, the Open Women struggled to score on the front 9, picking up the bulk of the strokes under par after the turn. Sarah Hokom was 2-over through 10 holes with zero birdies, and had only attempted four C1X putts over that stretch. Like Finley, a couple of late birdies by Hokom got her the final lead card spot with a solo fourth place status at 1-under par.
Statline
Allen had a two-stroke lead after the first round in a wire-to-wire win at the DDGC in 2019. She also went wire-to-wire in winning the 2015 DDGC A-tier.