Professional circuit debuts in 2022 with livestreaming service already active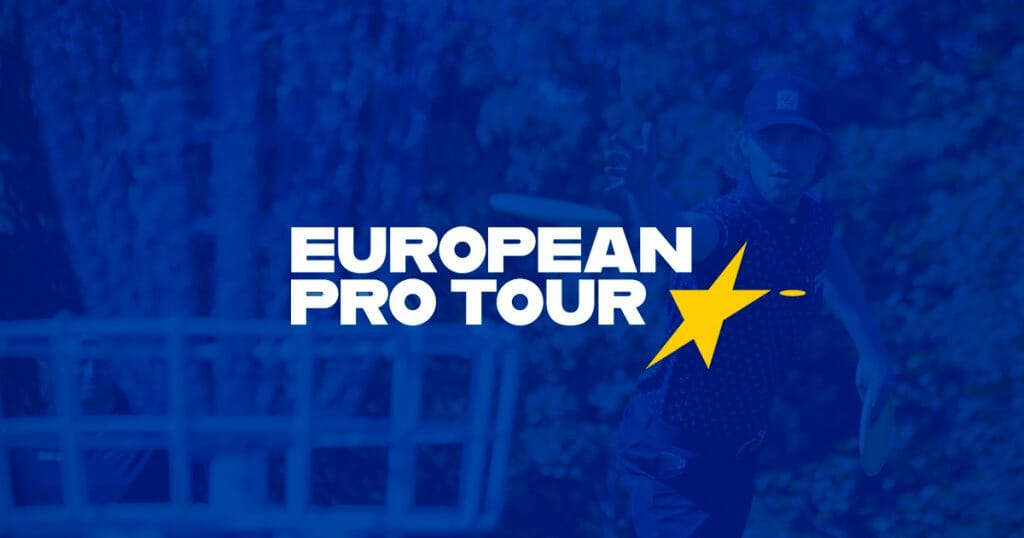 European disc golf has hosted several tours around the continent, as well as PDGA Majors, but the scene has been missing a flagship tour with special attention on professional players, live coverage, and partners. Natural Born Disc Golfer is aiming to fill the void with the European Pro Tour and streaming video service Disc Golf Stream.
The European Pro Tour plans to set a new standard for the highest level of disc golf events in Europe. Its primary goal is to create a stage for disc golf's best athletes to showcase their skills in a professionally-run setting — and to run events worth watching.
Tournament Director of the biggest disc golf event in Europe, Tyyni, and PDGA TD of the Year 2017 Mikko Wikman will act as EPT Tour Manager. Wikman will work alongside NBDG's Juha Kytö, who will serve as EPT CEO and Media Manager.
"Our own professional tour across Europe has been in our minds since I started working at NBDG around 2016," said Wikman. "Couple of years ago we put things forward and started the NBDG-X tour which was the first step of getting comfortable working internationally outside of Finland. Our good work got not only all the players moving but our partners too. The idea of Professional Tour in Europe was also suggested to us by our Partners around 1.5 years ago and then we put first gears forward with EPT."
Wikman, Kytö, and the NDBG crew have had a hand in hosting more than 1,000 events and are prepared to launch the EPT in 2022 with some other familiar European organizers.
"We are not only relying on our own expertise, as we also have the whole staff from Prodigy Disc Pro Tour working with us at EPT," said Wikman. "They bring three years of hands-on working on a Professional Tour and all this combined with NBDG's history, there is no better organization staff you could get to host a Tour like this in Europe."
In its inaugural season, the EPT says it's already working with a budget that is two and a half times the size of the 2021 PDGA Europe operation.
"The Tour does not only create the possibility for the fantastic athletes in our sport but also the event hosts will have much more to gain from the Tour and of course, give back to the sport," said Wikman. "We do not only bring added cash and media to the events but our expertise and help TDs grow their events better and bigger. Even our own flagship event Tyyni will face some changes towards a more professional event with the standards we want to set on EPT."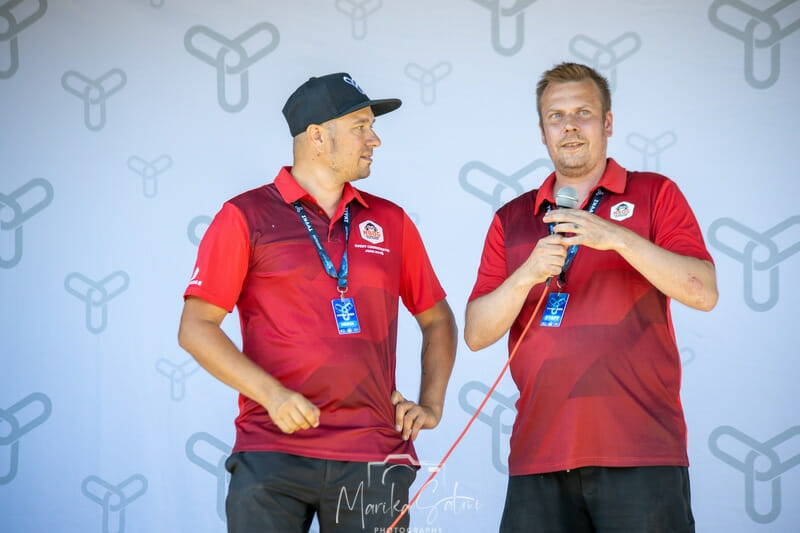 NBDG is also launching a livestreaming component, Disc Golf Stream, alongside the EPT that will have a familiar structure to the Disc Golf Pro Tour's Disc Golf Network, with select content behind a $99/year paywall, and other content available for free on the Disc Golf Stream YouTube channel.
Disc Golf Stream is the first European live network for disc golf and will broadcast all European Pro Tour events and other prestigious events in Europe. On top of live coverage there will be edited shot-by-shot coverage which will be released the following day.
"We launched NBDG Media Team in early 2020 to produce post-production videos from the top events in Finland," said Kytö. "Since the start the goal has been to create more standards to disc golf related media. Before the first cameras were even bought our ultimate goal was to do live streams from events. The first goal was set to 2023 but quite quickly it moved to 2022, and with the great start of 2021 we actually can do livestreams already this year."
This month's Finnish National Championship was the first public Disc Golf Stream broadcast and hit the same number of concurrent viewers typical for an American Elite Series event for the final round, and almost all from a Finnish audience.
"Our original NBDG Media Team of five people has already grown to a crew of 20 people of our own, and with us we have Disc Golf Finland guys bringing their expertise for Disc Golf Stream," said Kytö. "For one live-stream there is a minimum of 10 people working at the same time to get that material out for the fans. We expect that the NBDG and DGS crew will grow even more during the following season.
"We started the first public livestreams from Finnish Nationals this year and the feedback has been amazing and a lot of comparison to other disc golf live medias and even topping them," continued Kytö. "The quality really surprised people. In the final moments of the final round there were over 9,000 simultaneous spectators and 99% from Finland. This tells us that the coverage was not only good but there is a huge audience wanting to see European disc golf live."
Currently, coverage is only available with Finnish language commentary, with plans to introduce English coverage in time for 2022 and the launch of the EPT.
2022 European Pro Tour Events
Locations and dates are still under negotiation. Final schedule with dates will be released in the near future.
Tyyni Open, Finland
Turku Open, Finland
Estonian Open, Estonia
Swedish Open, Sweden
Norwegian Open, Norway
Danish Open, Denmark
EPT All-Stars, Spain
Disc Golf Stream schedule for 2021 and 2022
Currently Disc Golf Stream is scheduled for 7 events for 2022, but will add events if possible. If DGS hits certain financial goals, the next events to be added would be Prodigy Disc Pro Tour 2022 events.
European Pro Tour – Tyyni Open, Finland
European Pro Tour – Turku Open, Finland
European Pro Tour – Estonian Open, Estonia
European Pro Tour – Sweden
European Pro Tour – Norway
European Pro Tour – Denmark
EPT All-Stars  – Spain
Lead Card Season 3