Final Round Recap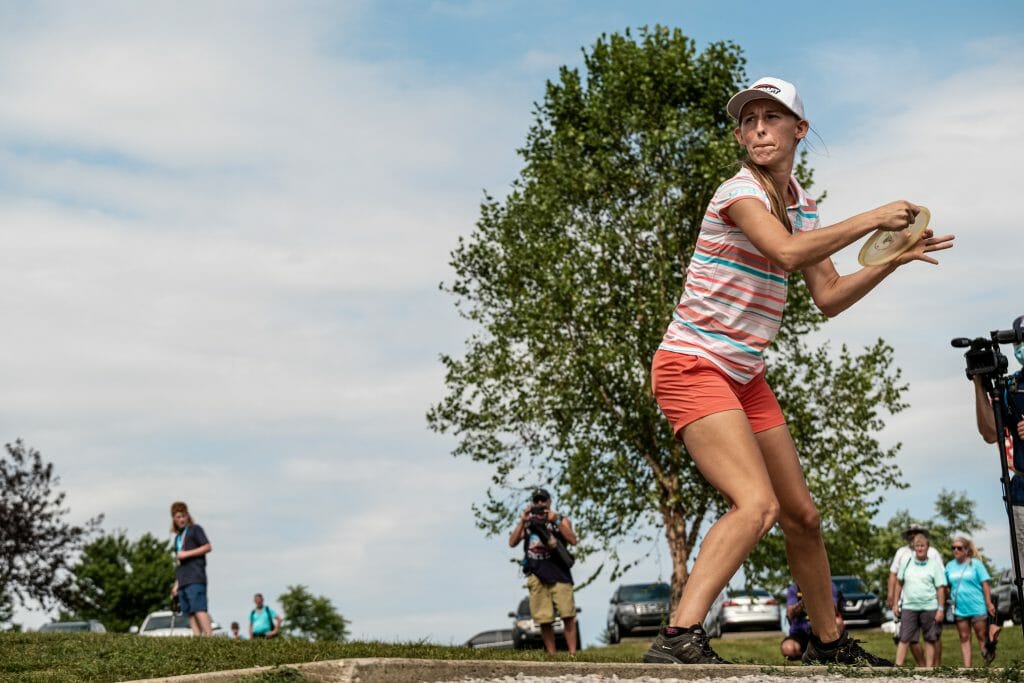 Paige Pierce showed no signs of slowing down after coming off one of her hottest performances of the year. With the victory Sunday — her 30th Disc Golf Pro Tour title — Pierce has now won Idlewild in four of the last five years on one of the most tree-heavy and technical courses on tour. Every facet of her game seems to be clicking and Pierce looks in top form to close out the season.  
"I have fun out here, I really love this course," said Pierce. "It is my second favorite course in the world and every time I play it, it grows more and more on me. I think it's a great mixture of holes and the added element of risk reward on the greens are so appealing to me."
She was rewarded for her play by birdieing 30% of the holes on the weekend and leading the field in strokes gained from tee-to-green at 19.15, more than five strokes better than the next closest player. The final day, Pierce saw a tight race to the finish but was able to string together a strong back 9 performance to create some separation from the field.
"It's that middle stretch there, 12-15, that kind of has my number," said Pierce. "I told myself to stay calm and if you bogey a few of those holes it's ok because you play the rest of the course really well."
Holes 12-15 were in fact the string of holes where Pierce did not see as much success and recorded a double-bogey and bogey while going 3-over par on the stretch, dropping her advantage to only one stroke over Missy Gannon and Sarah Hokom. Pierce would push the lead back up by birdieing two of the last three holes, which included an impressive island shot on hole 17 that skipped off the foot bridge and safely onto the green, shutting down any chance of a late surge from others.
"First round I almost aced it [17] and got the circle 3," said Pierce. "Then, I got the circle 3 round two and today I got onto the island."
Pierce finished the tournament at 1-under par, three strokes ahead of Gannon in second place. A change in scenery has Pierce dialed-in to finish the year. 
"I'm feeling motivated," said Pierce. "I really did not touch a disc after Worlds for a couple of weeks. I'm finding that, especially when I come to a course that I love, I want to go practice. I feel passionate about the sport again and I'm sad that I lost that passion for a couple of weeks."
Gannon and Hokom had a dramatic fight to the finish with both tied going into the final hole. Gannon nailed a 38-foot putt to birdie and Hokom ended with a bogey. Gannon had a solid final day performance going 1-under on the round and putting 82% from C1X. Hokom finished third at 3-over par total.
Catrina Allen was able to put together the hot round on the final day by shooting 3-under par. This landed her in solo fourth at 4-over par, one stroke off the podium.