Round 1 Recap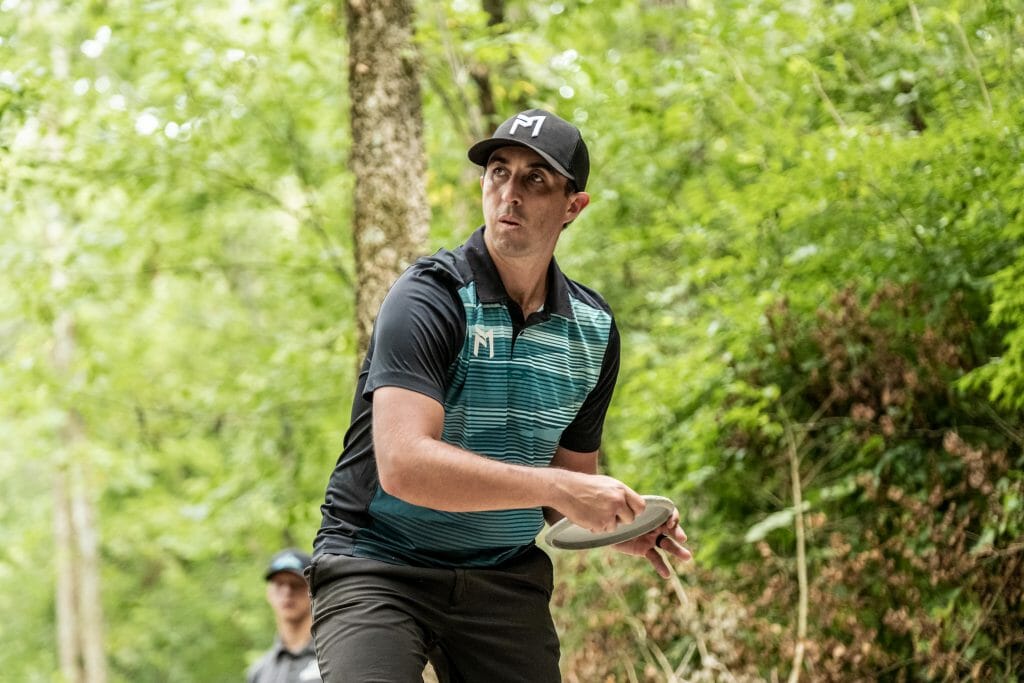 Moving day at Idlewild saw shakeup across the top 10 as the course tightened up and depressed the scoring just a bit.
Paul McBeth was looking up at a trio of leaders after one round, and with an 11-under par hot round on Saturday is now clear of the field by three strokes. There was room for improvement around the green, but McBeth couldn't have done much more off the tee. He was 1.2 strokes better than the next best player for strokes gained from tee-to-green at 6.6, and led the division in fairway hits (90%) and finding Circle 1 and Circle 2 in regulation. McBeth is in first at 20-under par total.
Of the day one leaders, Kevin Jones fared the best and is in second at 17-under par total. Kyle Klein is tied in third with Andrew Marwede at 16-under par, and Ricky Wysocki is fifth at 15-under par. Jones was 12-for-12 from C1X and also jumped in a 75-foot birdie on hole 6. The 2019 champ has yet to miss inside 10 meters over two rounds and is third in the field in strokes gained putting at 5.21. Klein opened and closed his round with some tough putts and bogeys on holes 1 and 18, needing three putts from inside C2 on each. Wysocki was on pace to tie Jones if not for back-to-back bogeys to close out the day.
Marwede was the only player in the top 15 to finish bogey-free. He moved up five spots with an 8-under round, which included an eagle on hole 16.
Calvin Heimburg kept himself in the podium conversation by turning in a 7-under par round to move into a tie for sixth with Corey Ellis at 14-under par total. A C1 eagle on hole 5, one of only two eagles on hole 5 Saturday, paced a 6-under par front 9, which could have been even lower if not for two two-putts. He made two C2 par saves on holes 16 and 18.