Round 2 Recap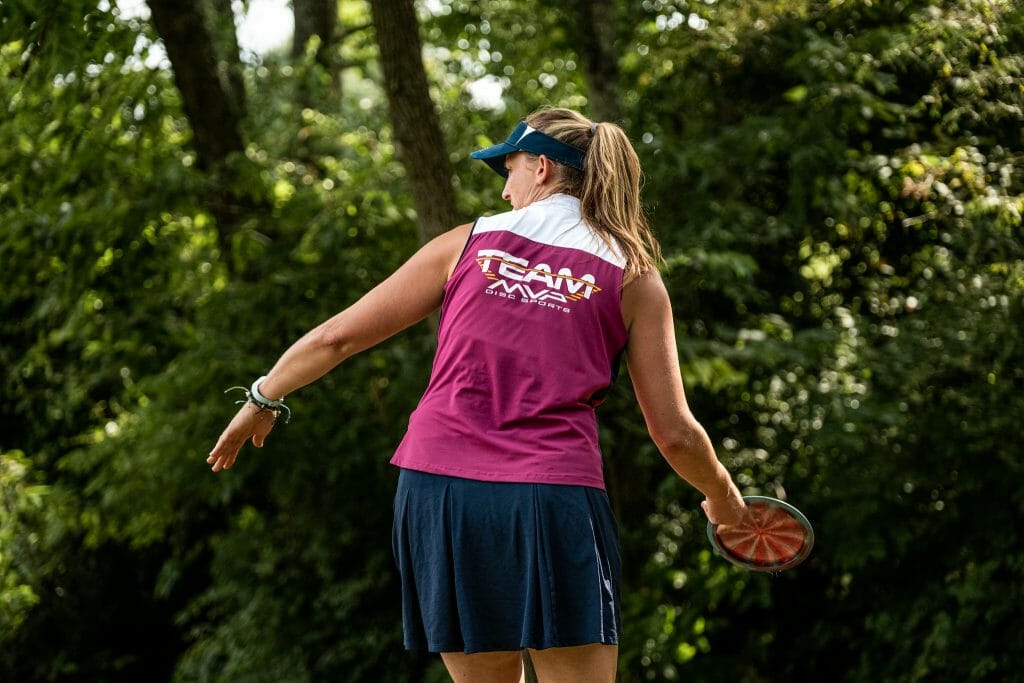 Day two out at Idlewild seemed to play just a bit easier than the first round. The weather conditions were manageable with the wind not playing much of a factor. Flashes of glory accompanied by a tragic ending even out the lead card entering Championship Sunday.
With a three-way tie for first, Sarah Hokom's even par second round lands her first on the card. With 16 pars, just one bogey, and one birdie she played a steady day of golf. Her 71% fairway hits gave her good looks inside the circles where she converted on 100% of her C1X looks, 10-for-10. After zero OB throws on the evening, she sits tied with Paige Shue and Paige Pierce at 1-0ver par total. 

Shue saw book end birdies to her round with bogeys in the middle. Shue's drives were spot on with a near ace on hole 17, but her success was seen putting inside C1 with a conversion rate of 89%. Four of her eight C1 conversions were at circle's edge consisting of 27 footers. Her 2-over par round was rated 963.

A spectacular front 9 performance led to a disastrous back 9 finish for Pierce. After three birdies within the front 9, she only caught one the rest of the round. After three bogeys in a stretch of four holes after the turn, Pierce closed her day with a double-bogey on 18 to finish her round. Her 3-over par round had four missed putts inside 10 meters.

Missy Gannon had the hot round of the evening with a score of 2-under par. She tallied eight C1X putts in a row on the front 9 and finished the evening with a success rate of 100%. Her highlight reel moment was seen on hole 14 where she threw it in for eagle from 221 feet back on the fairway. This was followed by a bogey and double bogey on holes 16 and 17 to bring her fourth place total to 3-over par. She will enter the final day two back from the lead but still very much in the hunt.

Heather Young is tied with Gannon in fourth after posting an under par round of her own. The 1-under par day included two makes from Circle 2. Ohn Scoggins and Rebecca Cox are tied in sixth at 4-over par, three strokes clear of the next group of players.
Statline
Hole five played as the course's most challenging hole on the day. It plays as a 426-ft. par three that has a river snaking throughout. The touchy landing zone shots resulted in only 3% fairway hits. Hailey King was the only player to birdie where she threw in from 67 feet out.