Into the woods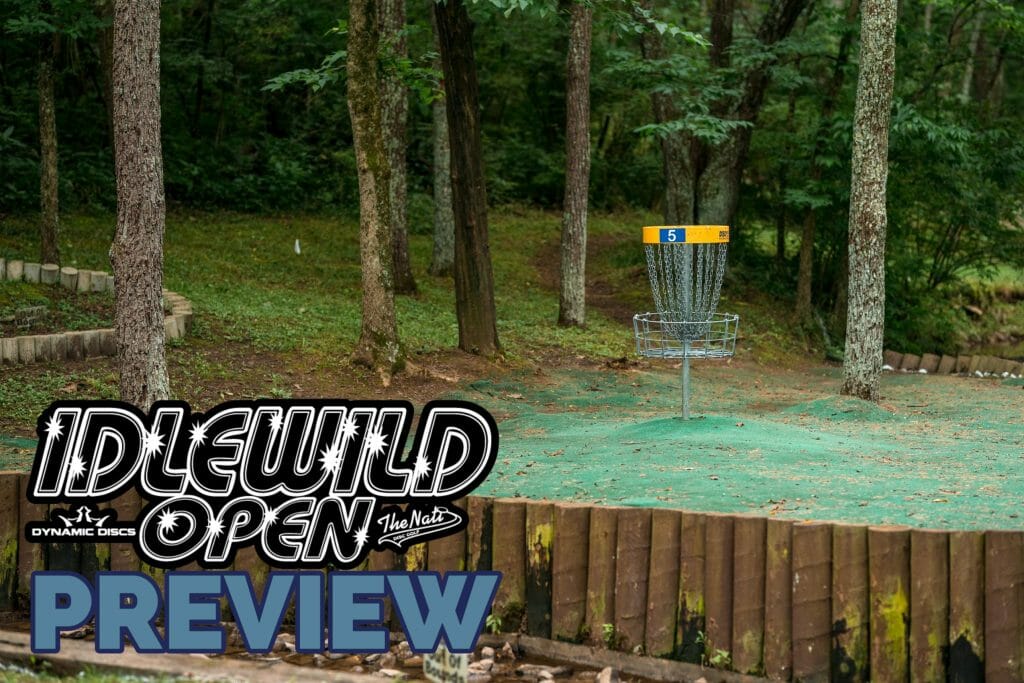 After a long month of grinding out results at Disc Golf Pro Tour events, the Idlewild Open wraps up four straight weeks of Elite Series play. It also doesn't offer much relief.
Coming into the weekend, Eagle McMahon has reset since Pro Worlds and reeled off three straight podiums that includes a win at the Great Lakes Open. McMahon doesn't have much left to prove on the disc golf course, but is still hanging on to some reputation as an average woods golfer. His victory at last year's Idlewild should have put an end to those misconceptions yet we're still here 12 months later. Paige Pierce had her undefeated streak at Idlewild come to an end in 2020, and she halted her Pre-Worlds winless streak at four by taking home a trophy in Peoria last weekend. Both players are peaking around the right time.
The shift in terrain at Idlewild marks the move back to the east coast, where finesse often plays a bigger role than power. It allows a different crop of player to reach the top 10. Now is the time for pros who have yet to realize their 2021 goals to figure it out as the calendar is getting to closer to October every day.
Past Winners
| Year | Tier | MPO | FPO |
| --- | --- | --- | --- |
| 2022 | DGPT | Isaac Robinson | Catrina Allen |
| 2021 | DGPT | Kyle Klein | Paige Pierce |
| 2020 | DGPT/A-Tier | Eagle McMahon | Ellen Widboom |
| 2019 | DGPT/A-Tier | Kevin Jones | Paige Pierce |
| 2018 | DGPT/A-Tier | Paul McBeth | Paige Pierce |
| 2017 | DGPT/A-Tier | James Conrad | Paige Pierce |
What We're Watching
Lefties and forehand dominant players always seems to outperform their ratings in Idlewild. Call it the counter-spin effect. Local lefty Zach Arlinghaus is from just down the road, and he's going to be looking to repeat his 8th place effort from 2019.
Ledgestone last week was Paul McBeth's first finish outside the top 10 since an injury-plagued 2019 USDGC. You could say he's historically played well at Idlewild, because he has, but that's the case at pretty much every venue on tour. Are we back to podium Paul in Kentucky.
Ohn Scoggins and Dave Feldberg are coming off Pro Masters Worlds victories and right onto feature cards in round 1. Maybe the good juju carries over.
GRIP6 Pick 6 Locks Of The Week
Consider last year a fluke for James Conrad. His opening round was rated too low to even be included in his rating, but if you remove 2020, Conrad has never finished below second place at Idlewild and won the event in 2017. This is basically a course built for his style of play. Michael Johansen is coming off a close defeat at Pro Masters Worlds and has finished between fifth and eighth at all four DGPT editions of the Idlewild Open.
She hasn't broken through with a win, yet Sarah Hokom is knocking on the door. Unable to close it out last season against Ellen Widboom, Hokom has three second place finishes in four events at Idlewild.
The Course
Idlewild: MPO – 9,063 feet, par 67; FPO – 8,602 feet, par 67
In some ways the woods in Kentucky will feel like a break from what players just dealt with at Northwood Black, but Idlewild will always be a test of who can hit a line the best.
Scores can quickly get out of hand with some of the signature Idlewild holes featuring a snaking OB creek and off limits landing zones. Double-digit rounds under par and eagles are attainable, however, meaning every one of those strokes given away to a bad tree kick can come back to bite you.
How To Watch