Round 2 Recap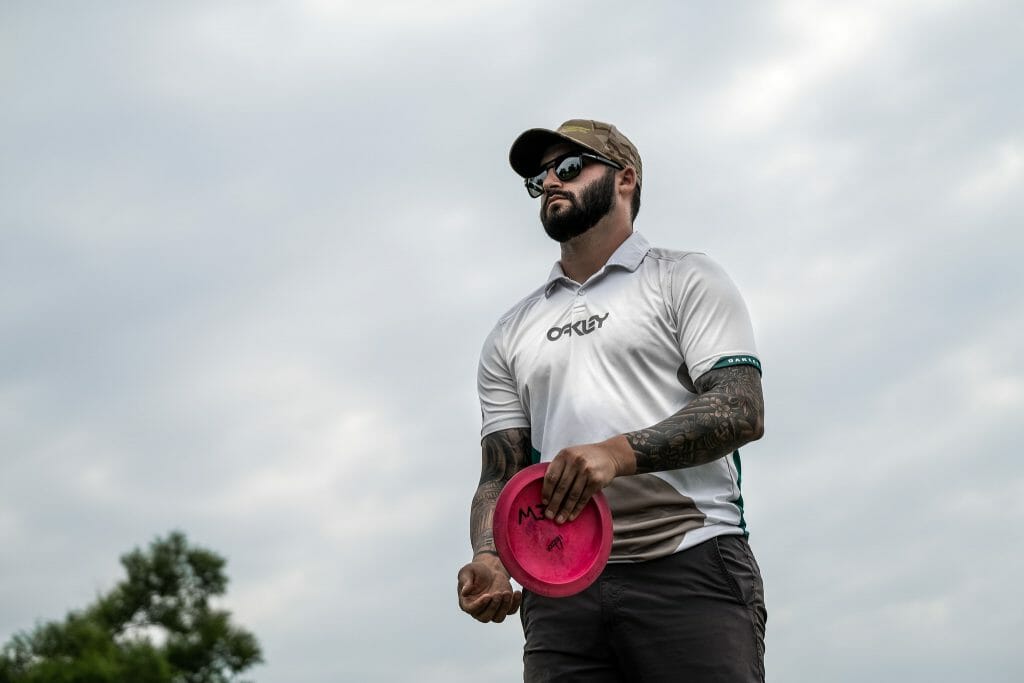 Northwood Black lived up to its billing as the Open division took on the track for the first time at the 2021 Ledgestone Open. On Friday, the field averaged 6.23-over par, approximately a 74, which was rated close to 1000.
Shooting a course record 7-under par was Calvin Heimburg, who moved up five spots into first at 16-under par total. The 7-under was rated 1062 unofficially, which feels a bit low for how tough the course was playing. Heimburg's directness was able to navigate the tight fairways and he led the division in finding Circle 1 in regulation by 11 percentage points at 50%, and C2 in regulation at 67%, which tied Andrew Marwede for best in the division. By going 3-of-4 from C2, Heimburg also led the field in strokes gained from 10+ meters out. While his round was impressive as is, it could have been truly incredible if not for a snowman 8 on the par 5 hole 14.
Picking up action on hole 14, besides Heimburg having to fight his way back-and-forth across the fairway from rough-to-rough, other players near the top of the leaderboard also struggled. Eagle McMahon's (T-4th) bogey-save felt miraculous, Chris Dickerson (T-7th) had a double-bogey 7 that felt debilitating, and Drew Gibson needed a C2 stabber for a bogey of his own. It was so chaotic, 16-year-old Cole Redalen (T-4th) momentarily caught Heimburg and others in the lead with his par giving him a three-stroke swing.
Redalen showed composure beyond his years on Friday. Even his above-par holes were executed well, such as a bogey on the par 4 hole 15 which had two OB strokes but Redalen was able to make a 50-footer and completed the hole in only three throws. In all he hit five putts from outside C1, and a 2-under par has him tied with Marwede and McMahon at 12-under par.
Gibson has been thriving off the putts just outside the 10 meter circle. He made four on the back 9 of round 2, two as part of a 3-under stretch over the final four holes. He's in second at 15-under par and currently leads the division in fairway hits at 85%.
Speaking of putting, third place Ricky Wysocki, 14-under par, made five of eight attempts from outside 33 feet and didn't miss inside that range. He did not bogey after hole 3, the only player able to pull that off.
Matt Bell moved up 18 spots into a tie for 19th at 3-under par off the strength of a 389-foot ace on hole 8. Absurd.
Paul McBeth fell 11 positions into a tie for 14th at 6-under par with a 4-over round. He did not birdie after hole 5.