The Black Bear layout at Airborn Disc Golf Preserve shared elements of some other popular courses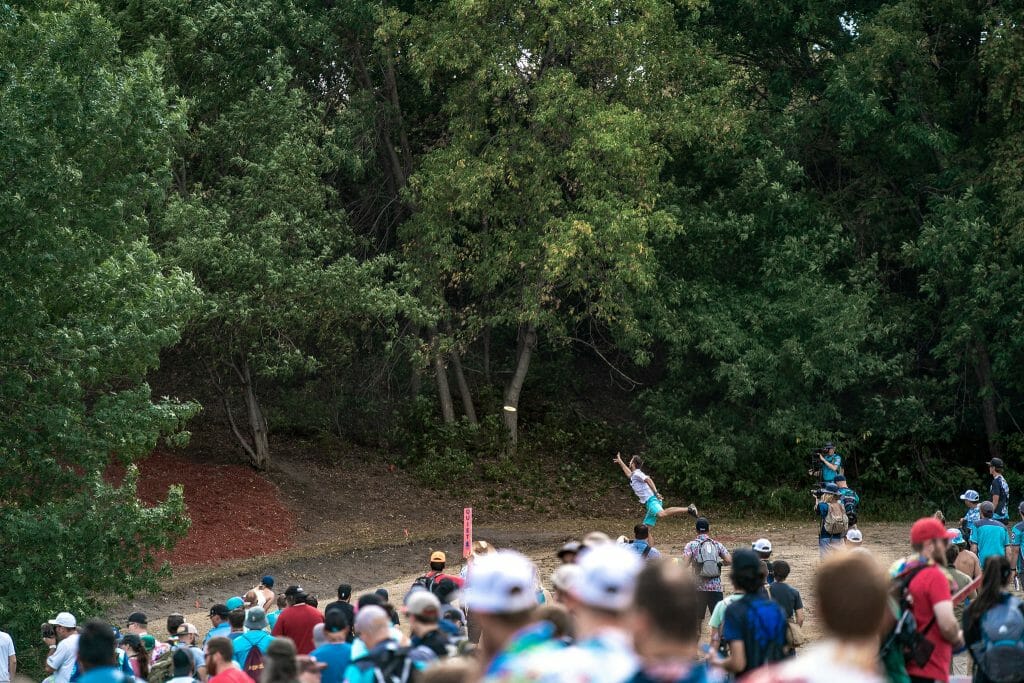 Cale Leiviska's ceremonial throw to start the final MPO round at the 2021 The Preserve Championship perfectly encapsulated everything that is good and right about disc golf: it seemed improvised, a little off-center, and fun for everyone involved. It was a fitting way to start the final round at an event that has received near universal praise since it joined the tour in 2020 and it got the people going.
The 2021 Preserve Championship felt, to me at least, like the true resumption of the tour following the world championships. With all due respect and love for the Des Moines Championship — how are you going to follow Worlds? — and DGLO, which seemed more iron man challenge than disc golf tournament, the Preserve featured the return to full strength for both MPO and FPO fields, and a greater variety of challenges and tests for the pros than did either previous event.
Continuing the theme of return, we saw a return to the top for Ricky Wysocki and the final event stateside for Kristin Tattar before she returns to Europe to compete in the European Disc Golf Championship and the remainder of the season.
Wyocki's return to the top of the podium is his fifth win of the season, and first Elite Series since his win at Jonesboro back in April. Sharp-eyed observers noted that Wysocki had been favoring a KC Whale-stamped disc for his putts, and he was certainly splashing plenty of chains. Wysocki tweeted that the final round felt like a putting contest, and while 67% from C1X would probably not be good enough to win many (read, any) contests on its own, and doesn't account for his high number of tap-ins, he hit 97% of fairways on the weekend making things a lot easier.
Tattar's return to Europe is just bittersweet. Since coming back to the states for Worlds, Tattar has been on a tear. @PDGAStats on Twitter summed it up well:
Kristin Tattar's US tour:

40 days
6 events
6 top 5's
4 wins
6.75 stroke average margin of victory
$15,735 in winnings

— PDGA Stats (@PDGAStats) August 2, 2021
Take whatever time you need to absorb and process that information.
OK, now that you've hopefully picked your jaw up off the floor let's talk about this. Tattar showed in her limited time in the states that at this very moment, she is the best FPO player on the planet. She won in different ways on different courses and did so over the best of what the North American field has to offer.
Simply put, Tattar has looked like the best women's player in the world during her time stateside and it's an absolute shame we have been robbed of watching her and the other European women on tour these past two years.
Stray Thoughts
The Black Bear course struck me as similar to Maple Hill, Glendoveer, and Swenson Park in its use of water, golf fairways, open air shots into a wooded landing zone, its use of tunnel shots, and the amenities. It looks like a destination course.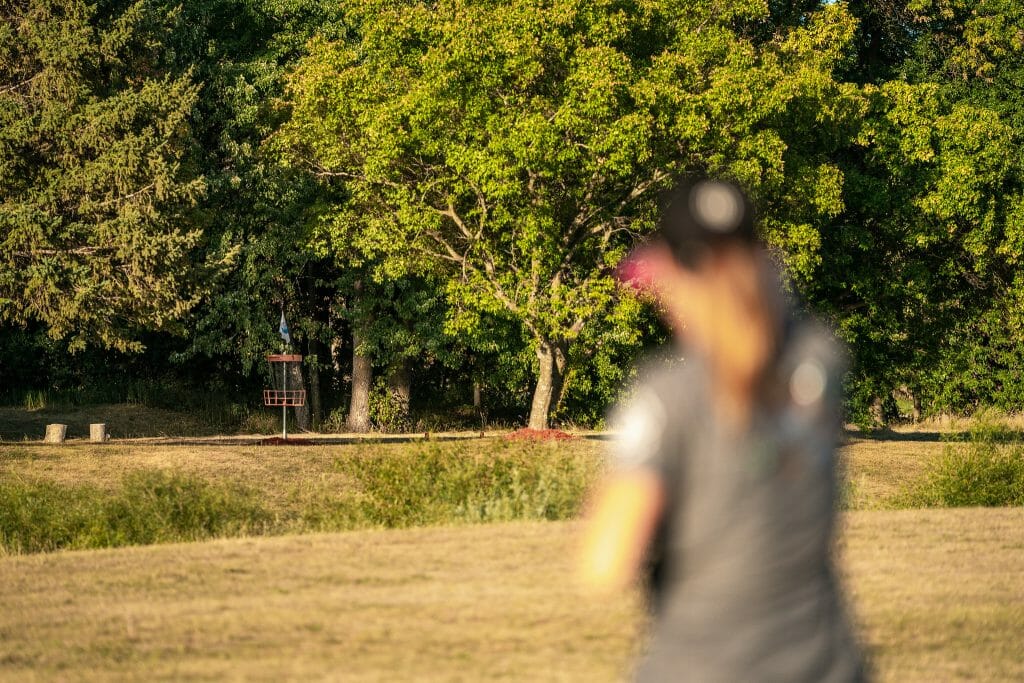 For a moment there Lydia Lyons was your leader in the parking lot, following her 969-rated, 3-under par round one. She ended up sharing second place with Sarah Hokom heading into the second round. Lyons is still eligible to play in the Juniors division, but has had plenty of experience playing in FPO. In fact, at DGLO she finished better than household names Kona Panis, Christine Jennings, Cynthia Ricciotti, and Rebecca Cox. Just another reason to be excited for the future of FPO.
The last time Paul McBeth had fewer than three wins at A-tiers or better this deep into the season it was 2010. McBeth has not been playing poorly this season by any stretch of the imagination, and as we all know it took a miracle shot to prevent him from capturing his sixth world title, but it's not nothing that McBeth has been kept from collecting trophies this season.