Final Round Recap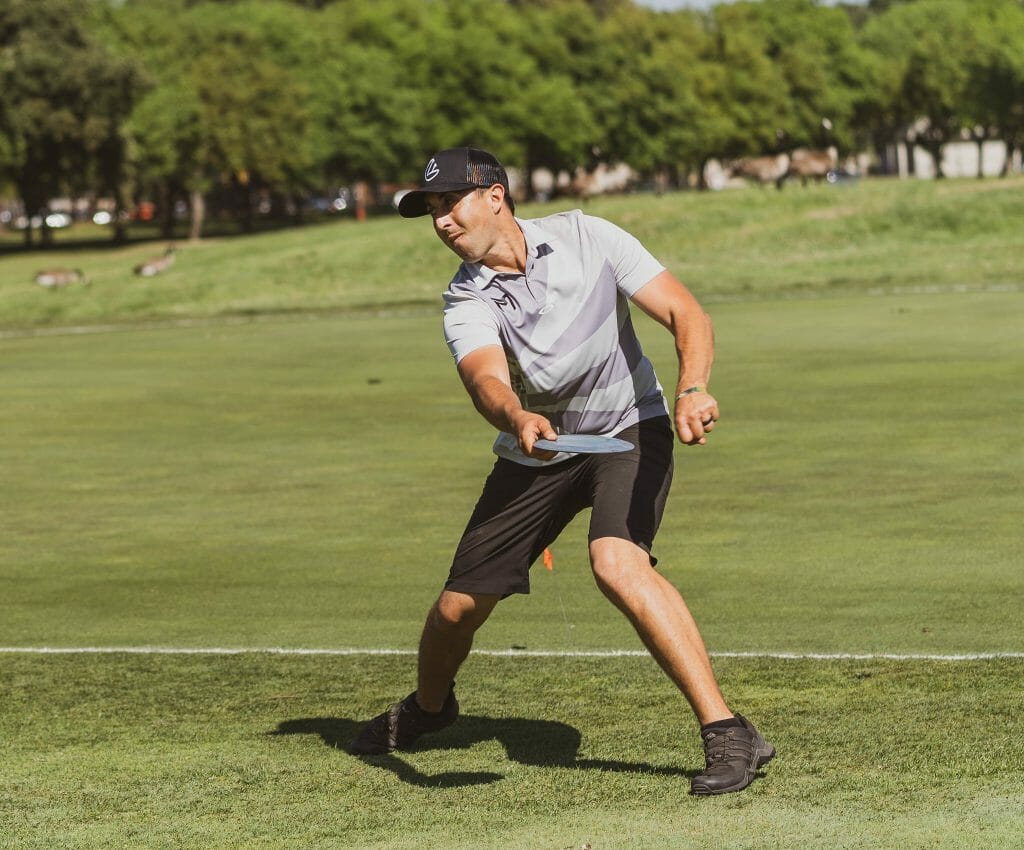 Going back to 2014, Paul McBeth has won every event he has played immediately after Pro Worlds. With a win at the 2021 Des Moines Challenge McBeth now extends that streak another year.
"I think it's a long season, I know Worlds isn't the end of it," said McBeth. "I think I just carry that over, and fortunately, since 2012 I've been first or second at all of the Worlds so it's been good momentum going into the next tournament."
After taking the lead Sunday morning as the MPO division completed the weather suspended second round, McBeth came out firing with five straight birdies after two-putting hole 1 of the final round Sunday afternoon. Gavin Rathbun was close to matching McBeth's early pace on the lead card and kept him within reach all day. It was Calvin Heimburg on the chase card, however, that was putting together the special effort.
"Calvin was shredding… yesterday, and then kind of slipped up today but he corrected that and put a solid round together. Then Gavin just started out on fire, you know, and seeing how he was playing the first two rounds it was kind of expected," said McBeth. "It was a lot of fun battling with these guys, some new faces."
Heimburg would finish the day with a bogey-free, 1078-rated 13-under final round putting his final score at 26-under par total. A 50-foot par save on hole 7 kickstarted an 8-under par run over the next seven holes. Heimburg simply ran out of time and McBeth was playing too well for him to catch after coming into the round a couple of strokes back.
Rathbun was still in play, and had an opportunity to pull within a stroke of McBeth on hole 15. McBeth missed an uphill putt from inside the circle for birdie, leaving Rathbun with a chance. Rathbun's look was partially obstructed and needed to be taken from a knee. His disc would hit the chains high and left, falling away from the basket. There was still an opening with the tricky hole 16 ahead, though, for McBeth to slip up. He didn't get held up there, but instead on hole 17.
McBeth's drive was inside and kicked into the right side rough leaving a tough out toward the green. He took several minutes to size up the situation.
"I saw the window I wanted to hit I just didn't know how I wanted to get out of there, and what stance or what kind of throw I was going to get out that window with," said McBeth. "I kind of put my arm back there and just flicked it forward. It took me back to that thumber shot I was throwing at Worlds on hole 13. I knew what my disc was going to do."
The overhand shot made it into the circle and McBeth converted the par save. From there he was able to walk it in on hole 18.
Des Moines is McBeth's second Elite Series victory of the season and first DGPT win. He led the tournament in strokes gained from tee-to-green (20.81), C1 in regulation (67%), and C2 in regulation (78%). His final round 12-under par pushed his winning total to 28-under par total.
Heimburg finished in second, Rathbun was third (25-under), and Raven Newsom and Ben Callaway were tied for fourth (22-under). Rathbun, Newsom, and Callaway all recorded career-best finishes at an Elite Series event.