Final Round Recap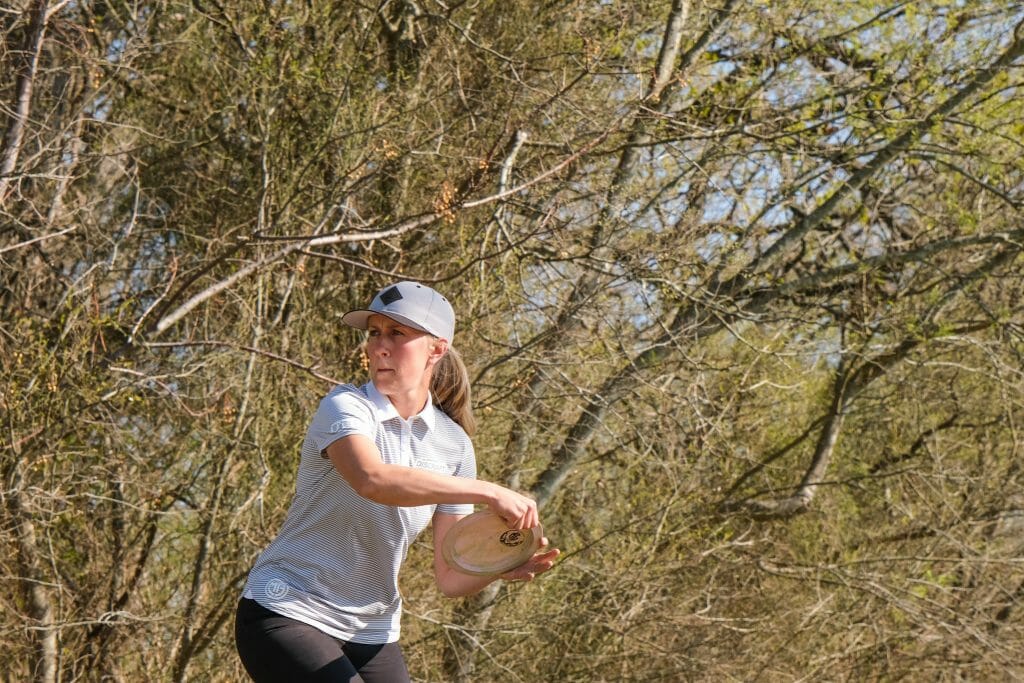 When the second round of the Des Moines Challenge was abandoned due to weather on Saturday, there were only 18 holes left on Sunday for players to make a move. Missy Gannon came into the day tied with Paige Pierce and Kristin Tattar at 3-under par, and was deadset on not having anyone else take a shot at her no. 1 spot.
"It was just a weird weekend, not knowing whether or not we're going to play, or how many holes we're going to be able to play," said Gannon after the round. "You have to play every round like it's the last round, and we were told that today was going to be the last. So, I just had to get it done — there was a lot of pressure and a lot of nerves."
As other players on the lead card with Gannon found early bogeys, Gannon relied on her putting to pick-up two strokes on the field after hitting a tester for birdie on the elevated basket of hole 5. For the tournament, Gannon led the division in Circle 1X putting at 85%.
"Everything felt like it was clicking," said Gannon. "I mean, my putting is always something that I lean on, and I did really well round one — 100%. I had a few that I missed today that would have been nice to have going into the final hole."
As others continued to trade bogeys for birdies, Gannon was steady as they come, adding one more birdie on hole 11 and only offsetting it with a lone bogey on hole 15. Approaching the birdie-able hole 18, Gannon now held a workable advantage over Pierce and Tattar, but Jessica Weese had kept the lead at two strokes and there was still OB to manage on the long par 5.
Gannon progressed up the fairway steadily, but Weese was pushing. Weese put her third shot close to the pin for a sure birdie that would close the margin to one stroke. Gannon, who had been placing most of her upshots close the entire round, short-armed her fourth shot into the green and was looking at a 20+ footer to save par and leave Iowa with a victory.
There would be no playoff, as Gannon would hit the chains dead center to finish in first place at 5-under par total.
"I didn't know that that putt was for until I got to that point, so I was just like playing my game," said Gannon.
The Des Moines Challenge is Gannon's first career Elite Series win, and her second podium of 2021; she has seven top five finishes this year.
Weese's 4-under par final round tied Catrina Allen (5th) for the hot round and earned Weese a second place finish at 4-under par total, her third DGPT podium of the season. It's her best Elite Series finish since winning the 2018 Ledgestone Open.
Pierce and Tattar finished tied for third at 2-under par total.