Tattar's current schedule does not have the Estonian in the country come October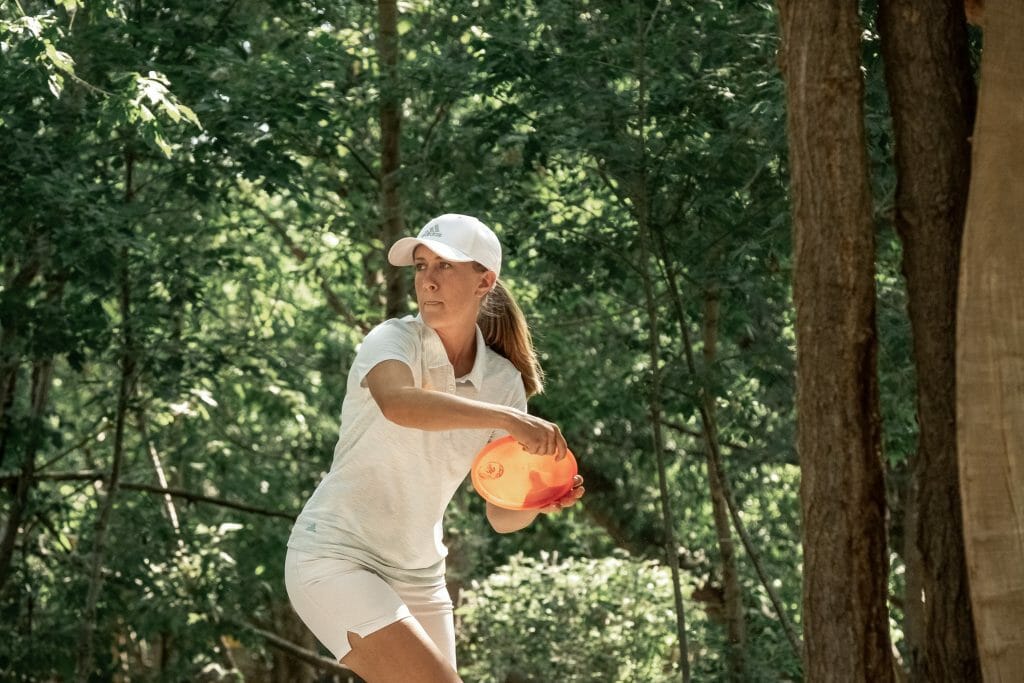 Ultiworld Disc Golf's coverage of the 2021 PDGA Pro World Championships is presented by Skybreed Discs, a top online retailer and preferred vendor of the 2021 Ledgestone Insurance Open, and Aria Discs, a new disc golf brand making discs designed for beginners.
Estonian Kristin Tattar and American Missy Gannon both qualified for the 2021 Throw Pink Women's Disc Golf Championship with their strong performances at 2021 Pro Worlds.
Tattar finished fifth at Pro Worlds but her current travel schedule has her touring through the U.S. only until the beginning of August. Tattar's partner, Silver Lätt, is still eligible to compete at the 2021 USDGC as he qualified for the 2020 event but was unable to attend due to travel restrictions.
Gannon finished tied for eighth and got the nod over Sai Ananda due to final round score. Gannon tied for ninth at the Women's National Championship in Rock Hill last year.