Final Round Recap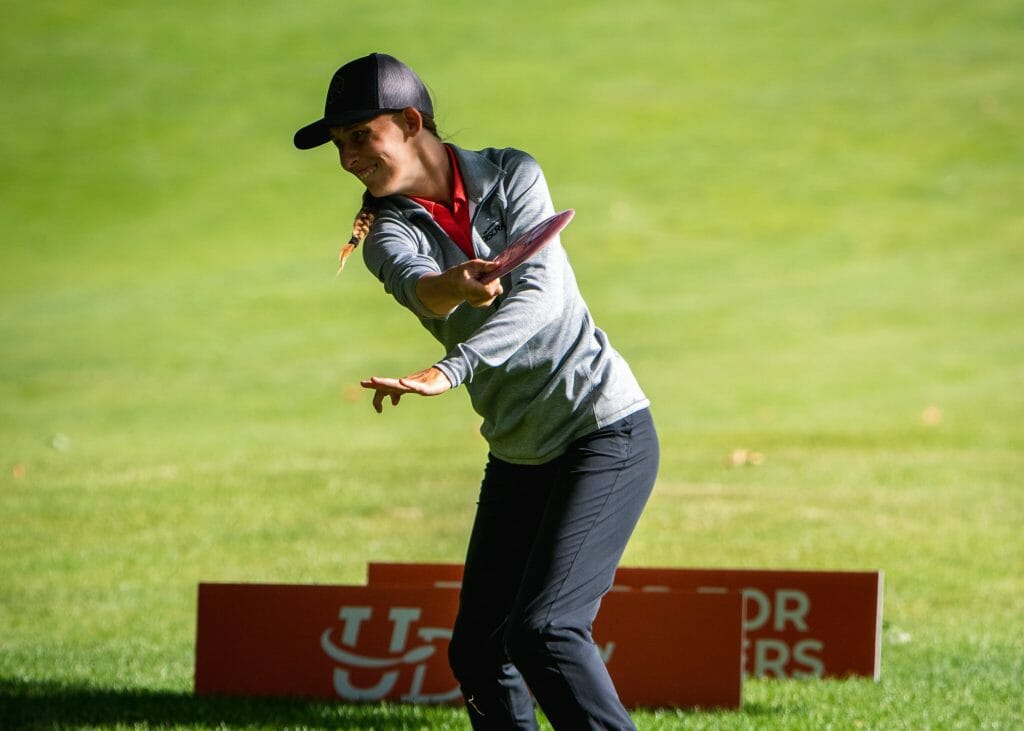 If there was any question about the legitimacy of Paige Pierce during the 2021 season, the Portland Open answered them. Pierce's three-day performance consisted of her in the driver's seat for its entirety and looking confident at that.
With Worlds only a few weeks away, Pierce has strung together three consecutive Elite Series wins and a Major title over the course of a month, and has gained increasing momentum after a slow start, by Pierce's standards, to her season. After putting 88% from Circle 1X and hitting the fairway at 91%, she looks to have found her stride.
"It couldn't be a better time to be as confident as I am," said Pierce after wrapping up a 1000+ rated weekend. "Just racking up wins going into Worlds, I feel really good. Only a few weeks away from another opportunity."
The toughest component of the new Glendoveer course seemed to some down to the conditions that the players were faced with. The weekend did not set up for disc golf friendly weather, but Pierce seemed every bit locked in and was not going to be disturbed by the extraneous factors.
"It was really gusty, but steady wind and then we had the added rain," said Pierce. "There were sprinkles here and there, but I just told myself, 'Stay calm, it's not that bad,' and it felt good."
She retained her calm demeanor even after seeing back-to-back bogeys on day two and a bogey to open the last day, letting an always dangerous Catrina Allen remain close. Pierce was still able to open up a sizable lead entering Championship Sunday and controlled the final round at her pace.
"With a four-stroke lead, and just eight to play, I felt pretty safe that I could let my foot off the gas and lay up a putt on 16 to just coast in," said Pierce, acknowledging she had to stay on it for most of the round Sunday.
Coasting seemed to be the name of the game for Pierce this weekend as she won the tournament by a total of three strokes on a layout where it proved rare to see big stroke swings on a single hole. Her 7-under par final day tallied to a total of 21-under par for the tournament. Catrina Allen finished in second at 18-under with Ella Hansen tying Hailey King for her first DGPT and second career primetime event podium with a score of 10-under par.
"Ella has a whole other style," said Pierce of the recent Ultimate convert. "She's throwing sky rollers which I never had any success in… She's been holding a disc in her hand for nine months, so it's incredible to see the talent that she's been able to display out here. I'm excited to see what the future has in store for her."
As the FPO field sees more competitive faces join the scene, Paige Pierce continues to be the player to beat. From driving to putting, every facet of her game seems to be clicking at the perfect time. At this pace, the once untouchable juggernaut looks to have returned to form.