Round 1 Recap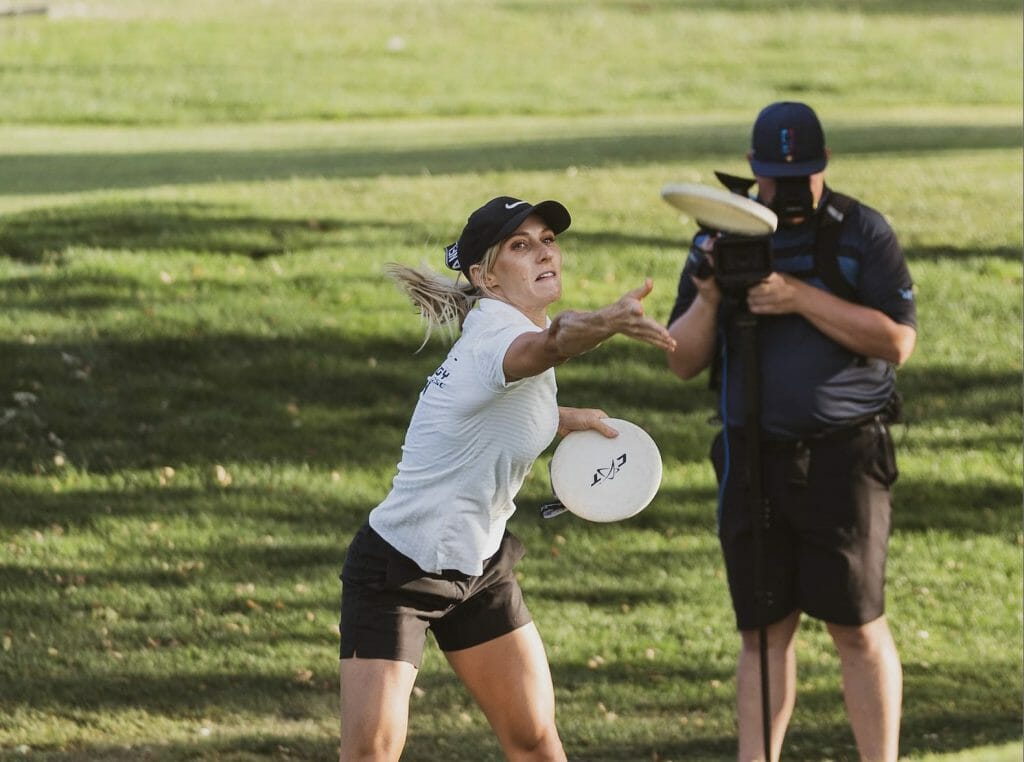 The Portland Open is being played at the brand-new Glendoveer Golf and Tennis course. With the tournament featuring a long, ball golf course, the typical giants were on display. And the altered tee pads and pars for the FPO division resulted in hot rounds coming in lower to par than their MPO counterparts, a real rarity and treat for the Elite Series events. 
Considering her distance pedigree and current hot streak, it's no surprise that Paige Pierce is yet again the leader of the field after day one with a total score of 9-under par. This bomber course with little OB plays to her strengths as she was able to hit the fairway on 95% of the drives. After leading the field in parked percentage, she was also able to clean up on the greens with a 100% rate from Circle 1X and 38% from C2 (3-for-8). One of those C2 makes was a signature layout putt for birdie on hole 8. 

Catrina Allen ties Pierce for the hot 1008-rated, 9-under par round. With both of their styles being similar, she also saw consistent play on the fairways at 86% and greens at 90% C1X. She did Pierce one better by making two of three attempts from C2 for a 67% rate. Allen's work came on the back 9 where she was able to close out the round with six straight birdies. 

Hailey King sits in sole possession of third place at 5-under par. She had strong bookends to her day, but was a combined 3-over par on holes six and seven. Her most impressive moment came with a 70-foot throw-in on hole 2. She birdied five of her last six holes to make a strong push for a second day lead card.  

The last feature on the main card is held by Jessica Weese. Her 3-under par round came off 83% from C1X. She saw one bogey on hole 8 but played steady golf from there on out.
Statline
Hole 17 played as the easiest hole on the course. The 485-foot par 4 did not see any player with worse than a par accompanied by 83% of the field birdieing. The hole had 100% fairway hits, 89% hitting from C1X, and a 46% parked percentage. It is one of several holes with a higher par than the MPO division.
Heard
"There were not many errant shots, but a lot more birdies to be had. There are definitely some power shots and lots of holes where you just throw it as hard as you can. It feels like a normal ball golf course, avoid the OB, and throw it far." – Paige Pierce on her round one performance.